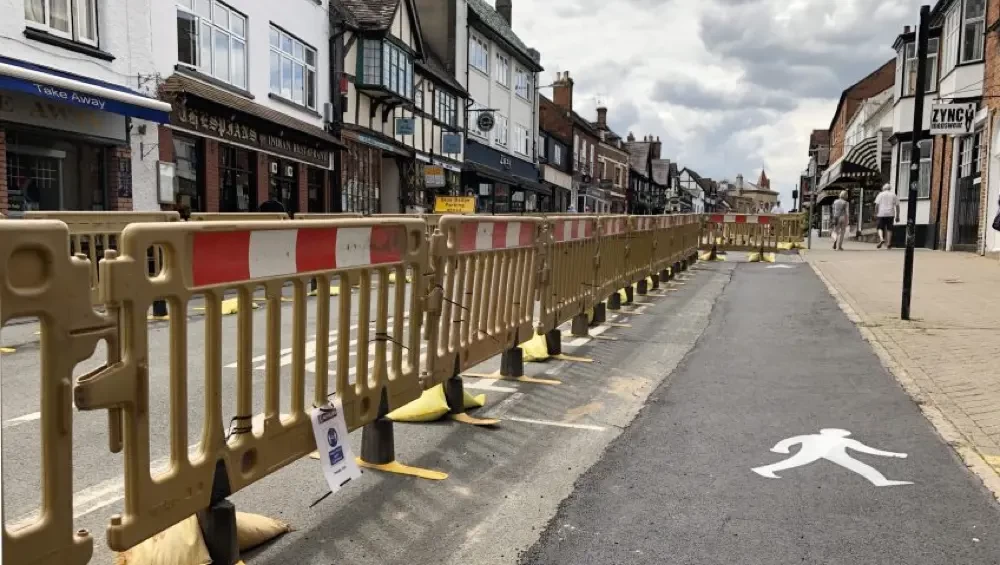 As the world is starting to make its way back to the days of 'normality', we'd like to take some time to analyse how Oxford Plastics have facilitated social distancing measures across various industries. Although we are likely to see the reintroduction of events at a capacity we were used to before 2020 (i.e. crowds of above 30 people), social distancing measures are still likely to be required and enforced in various facilities.
That's why we have an 'always on' approach when it comes to safety. Ensuring that the safety of pedestrians, staff members, students and workers is a paramount part of our business – and one that is transferable to the aftermath of the pandemic. So, how do we implement our social distancing measures across multiple industries so effectively?
Funding Covid social distancing measures
Firstly, there are a number of funds which have been set up by the government to allow companies the scope to provide the necessary social distancing measures required by various industries and businesses. This includes:
Active travel fund
This refers to the final funding allocations for the local transport authorities of the active travel fund. The grant supports local transport authorities with producing both cycling and walking facilities, separated into two tranches:
Tranche 1: this funding supports the installation of temporary projects for the COVID-19 pandemic
Tranche 2: this funding supports the creation of longer-term projects.
Oxford Plastics fit into Tranche 2 funding – meaning that we can keep providing the high-quality equipment necessary to instil safe social distancing measures across multiple industries.
Welcome back fund
Another fund which supports social distancing measures derived from the pandemic is the Welcome Back fund. This funding builds on the Reopening High Streets Safely Fund, which was announced back in May 2020.
The fund provides councils across England with a share of £56 million from the European Regional Development Fund (ERDF) to support the safe return to high streets and help build back better from the pandemic.
Our social distancing products
By using the Active Travel Fund to facilitate social distancing measures across multiple different types of locations, we are able to provide a variety of our plastic safety products to our end users. Some of the most popular social distancing equipment used includes:
Where we've been able to implement social distancing measures
Some of the industries and locations where we've been able to provide social distancing measures effectively include:
Now you're clued in on how we facilitate social distancing through our site safety products, get in touch with a member of our team to find out more about our products. Request a quote today.