System Components
LowPro 100 fibre optic cable trench cover is available in 2 sizes, depending on the backfilled depth of the trench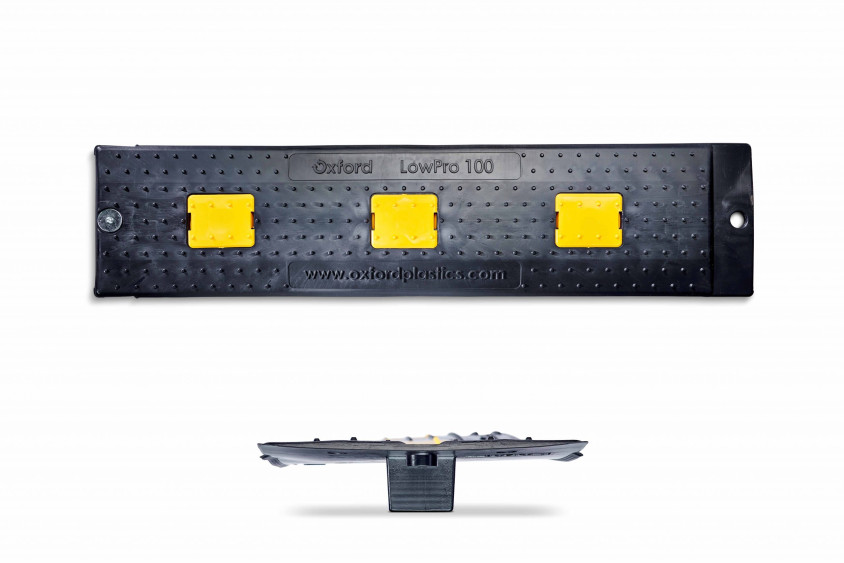 LowPro 100 40mm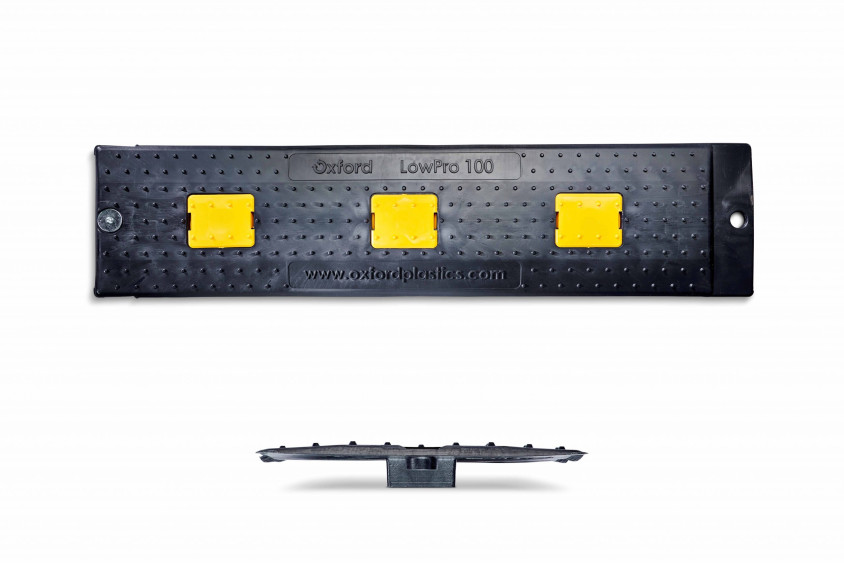 LowPro 100 20mm
LowPro 100 Narrow Trench Cover Explained
This LowPro trench cover is modular so that it can pivot around bends in the excavation. Quick to install, made of recycled materials and fully recyclable, the LowPro 100 is ideal for FTTP trenches up to 100mm wide.
0:31
Save Time and Money
Safely cover 60m of excavation in minutes
No pinning necessary, simply slot into the trench
Save on the cost of pedestrian barriers and heavy-duty trench covers
At 3kg per section, this lightweight trench cover is easily transported in any works van
Made of durable recycled materials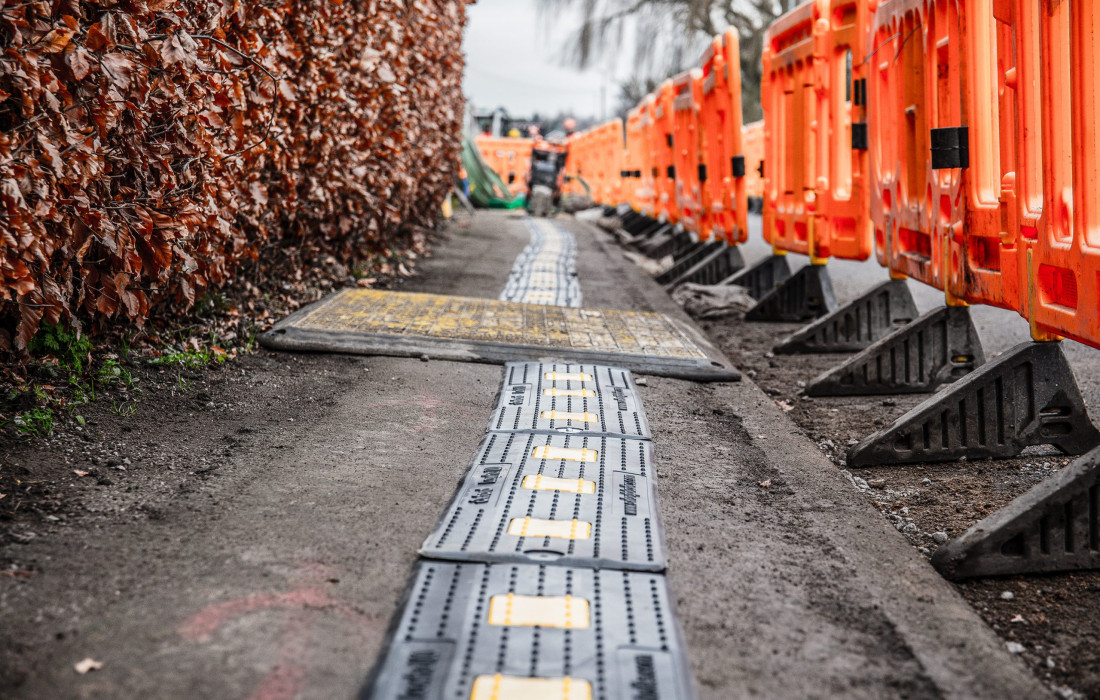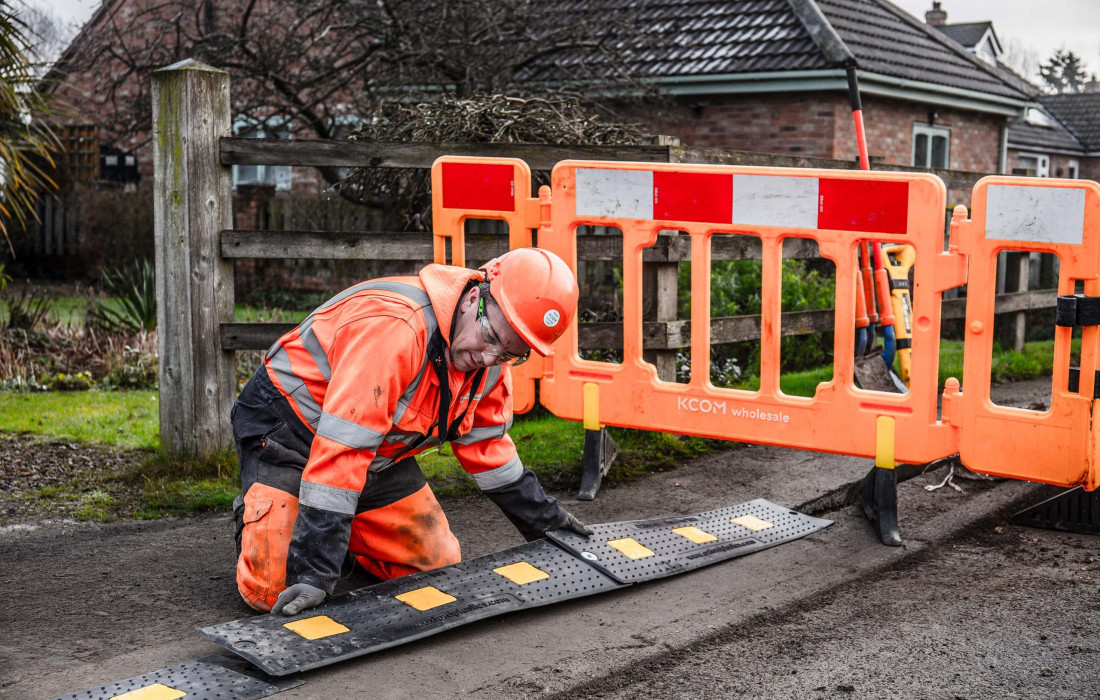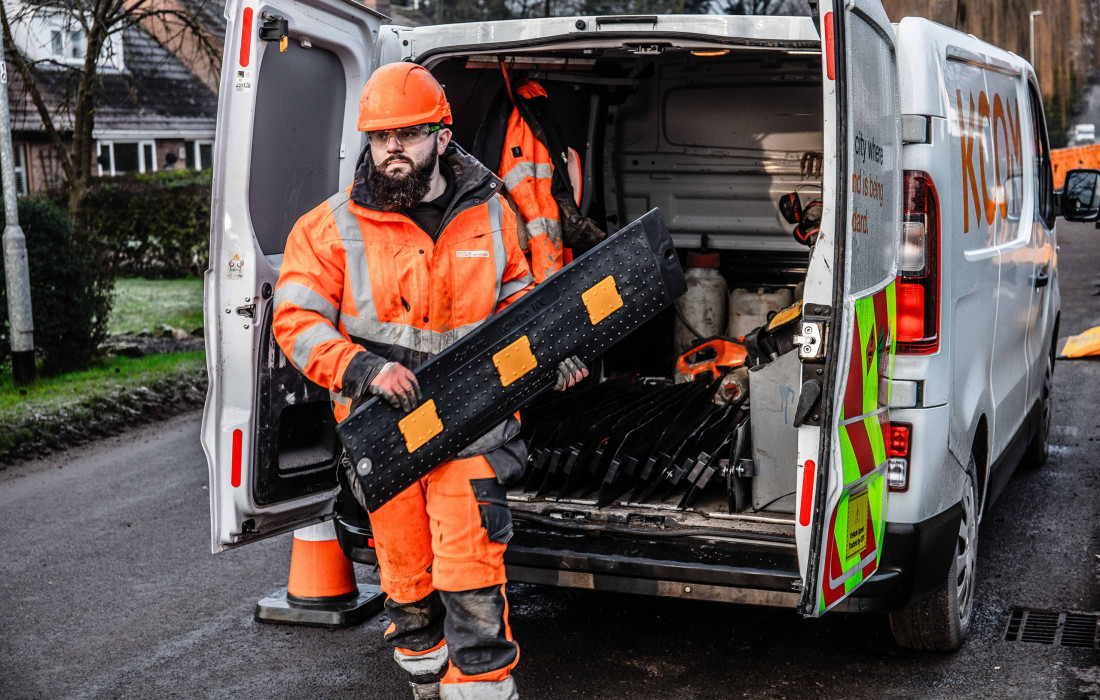 Features & Benefits
FTTP trench cover
Designed for fibre-optic cable installations & maintenance
Narrow trenching
Suitable for Narrow-Trenching: 75mm-100mm excavations
Navigates bends
Central pivot allows the LowPro 100 to navigate bends in the excavation
Low profile
Lies flat on the ground when installed
Recycled plastic
Made of recycled plastic and is 100% recyclable
Anti-slip
Highly slip-resistant in wet and dry conditions, complies with BS 7976
Accessibility
Keeps driveways and footpaths open to the public during FTTP works
Adaptable
Cover any length of excavation by connecting the LowPro 100 with the moulded pin and bucket system
Downloads
The Lowpro 100 narrow trench cover is ideal for use in fibre optic cable installations, providing a stable surface for pedestrians and vehicles. For more information about our trench covers click below for products sheets and technical guides or visit Road Plates & Trench Covers for more product options.
Product

Category

Type

pdf

LowPro® 100 Narrow Trench Cover

LowPro Road Plates & Trench Covers

Product Sheet

pdf

LowPro® 100 Narrow Trench Cover

LowPro Road Plates & Trench Covers

Technical Guide

zip

LowPro® 100 Narrow Trench Cover

LowPro Road Plates & Trench Covers

Website Asset Pack

pdf

LowPro® 100 Narrow Trench Cover

LowPro Road Plates & Trench Covers

LowPro Guide
LowPro 100 40mm Depth
Product ref.

5543

Tool code

O761

Height (mm)

51

Width (mm)

250

Length (mm)

2065

Weight (kg)

3.23

Quantity per pallet

100

Colour

Black & yellow
LowPro 100 20mm Depth
Product ref.

5542

Tool code

O762

Height (mm)

31

Width (mm)

250

Length (mm)

1065

Weight (kg)

3.2

Quantity per pallet

100

Colour

Black & yellow