System Components
The EnduraGrid is a modular system, comprising the heavy-duty plastic paver grid and carpark line marker.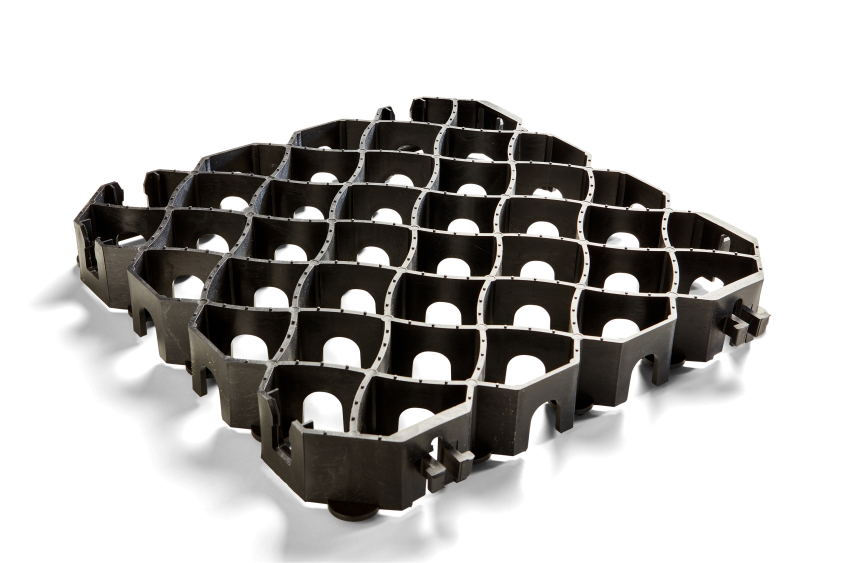 EnduraGrid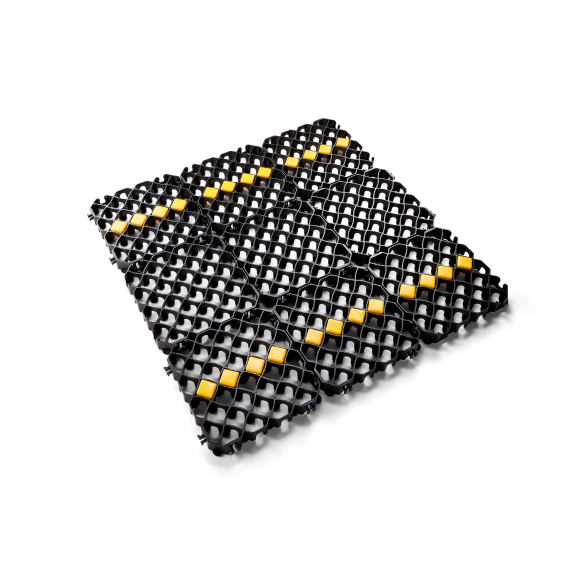 Carpark Marker
Features & Benefits
This plastic gravel grid is an interlocking porous paving system designed to reinforce the ground
Perfect for carparks, driveways, paths, patios, grassy and muddy areas, for up to 44t vehicles
Gravel grids create a porous surface that improves storm water management as part of Sustainable Urban Drainage (SUDS) initiatives
Expands and contracts with the weather
Made from 100% recycled plastic and is recyclable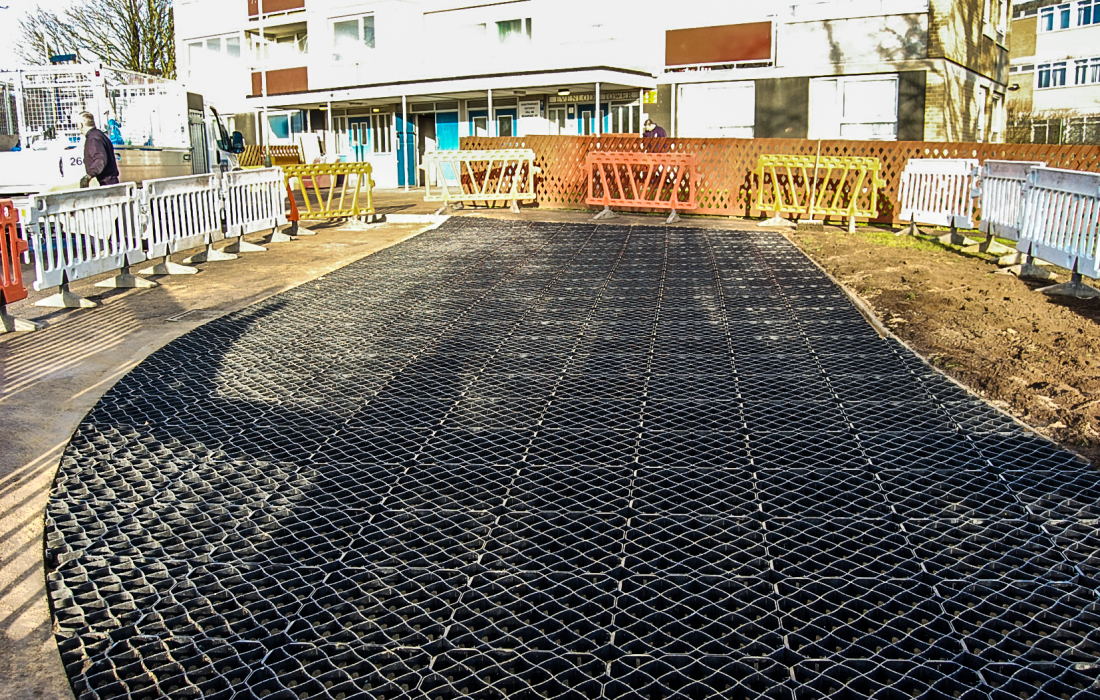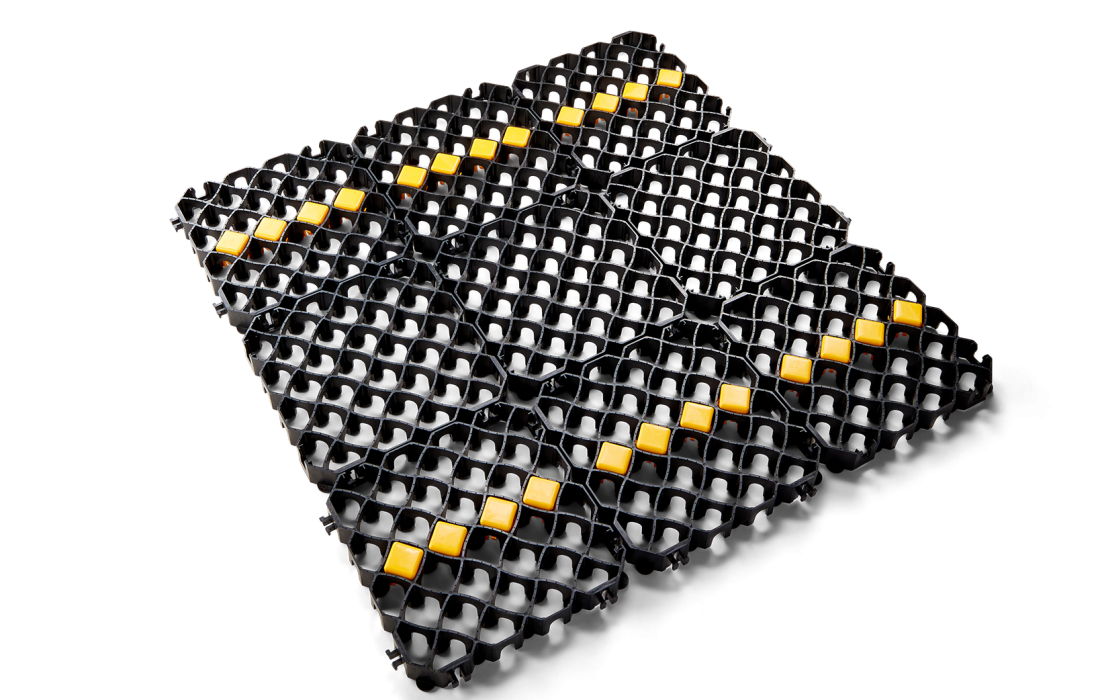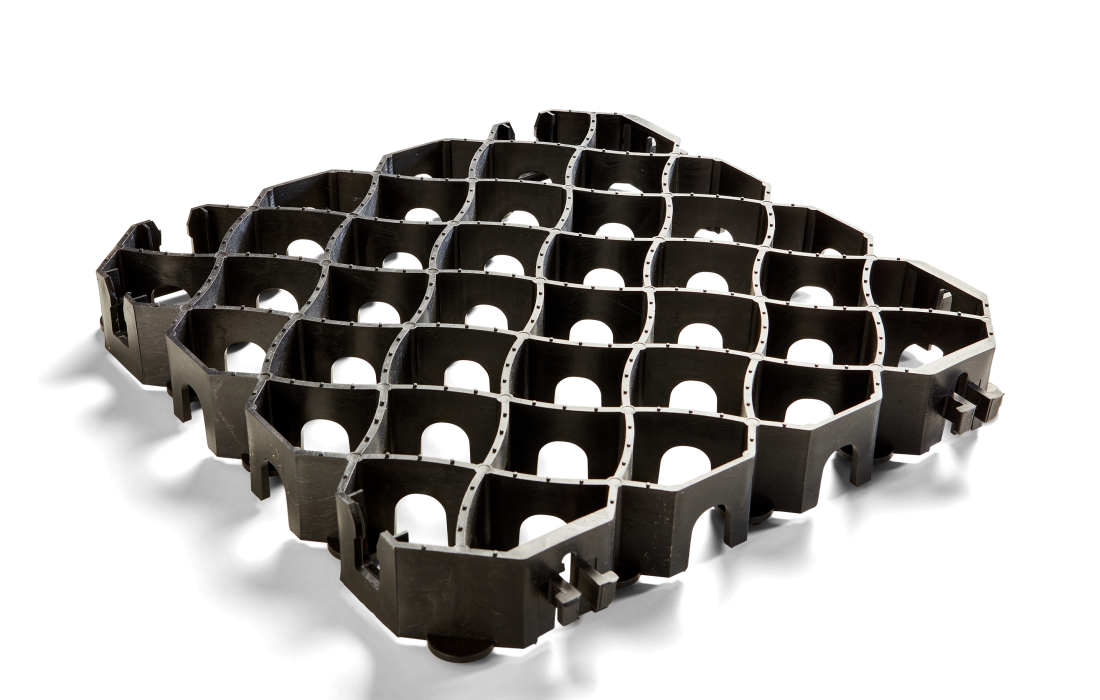 Downloads
Our plastic paving grids provide a firm surface that will not sink once filled with either grass or gravel, providing an eco-friendly and cost-effective solution. Find out more about our plastic gravel grids from our helpful downloads, or browse our full range of ground protection and temporary walkway products.
Product

Category

Type

pdf

EnduraGrid™

Mats & Ground Protection

Product Sheet

zip

EnduraGrid™

Mats & Ground Protection

Website Asset Pack
EnduraGrid
Product ref.

3463

Tool code

O681

Height (mm)

65

Width (mm)

500

Length (mm)

500

Weight (kg)

2

Quantity per pallet

120

Colour

Black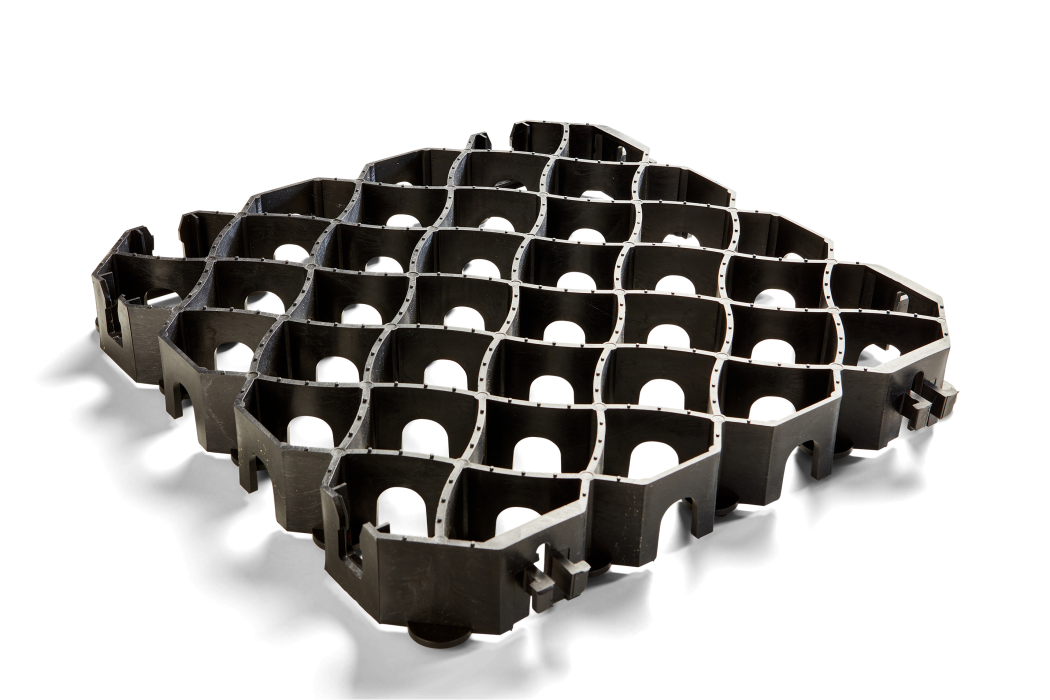 EnduraGrid Car Park Line Marker
Product ref.

3600

Tool code

O684

Height (mm)

68

Width (mm)

69

Length (mm)

69

Weight (kg)

0.2

Quantity per pallet

120

Colour

Yellow