Mats & Ground Protection
EnduraMat 2400™
Metric-sized heavy duty ground protection mat suitable for worksites, events and temporary access.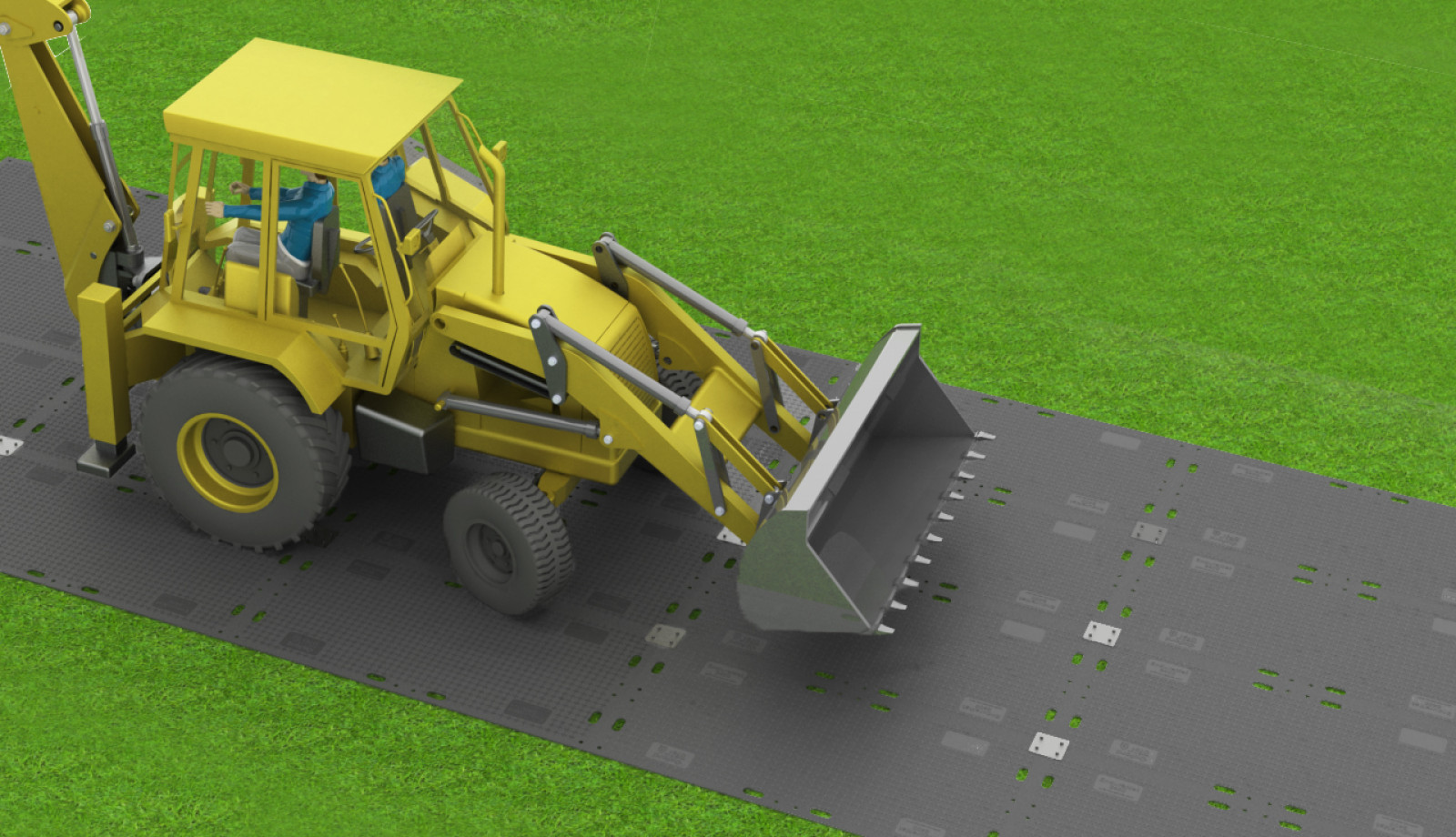 System Components
The EnduraMat 2400 is a modular system, comprising the double-sided ground protection mat and 2 kinds of connectors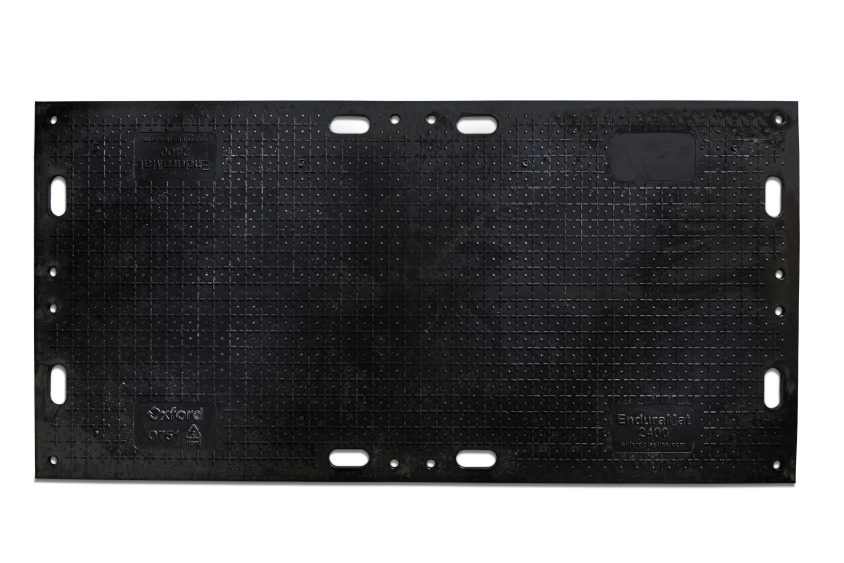 EnduraMat 2400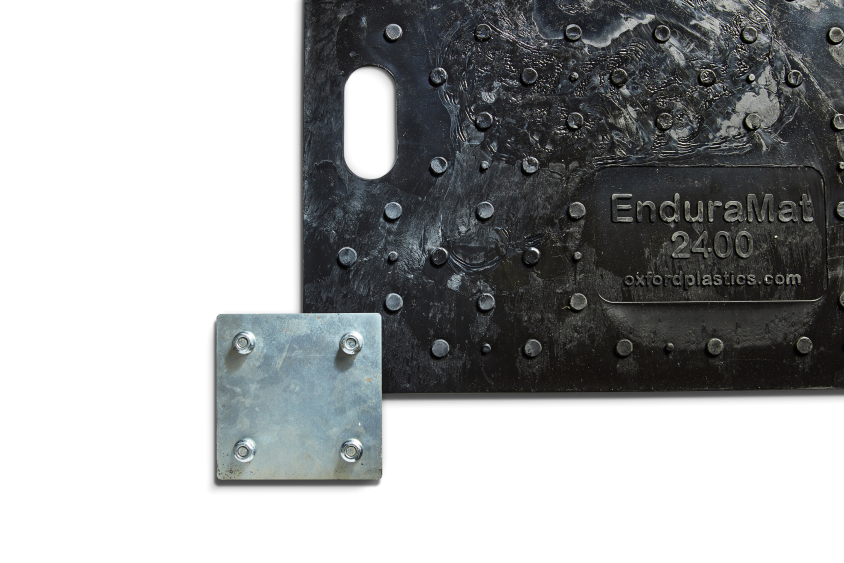 Heavy-Duty Connector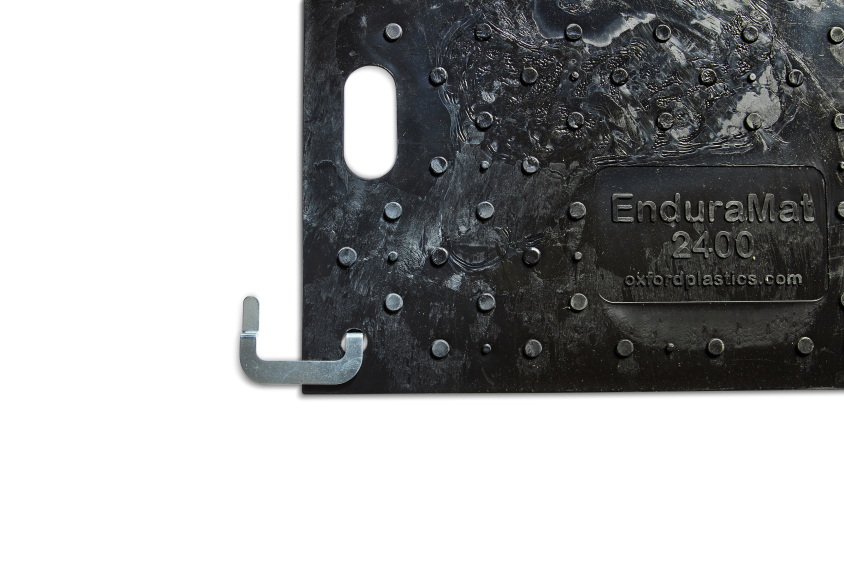 Light-Weight Connector
Features & Benefits
Metric sized for UK & European applications
Black road mats are made out of a tough recycled plastic and are recyclable
Mats can be customised with corporate logos and colours. MOQs apply
Use heavy-duty and light-weight connectors for quick and temporary installations, 50m² covered in 15 minutes.
Anti-slip tread patterns for pedestrians and vehicles.
Made using 85% recycled plastic and can be recycled at end of life.
Bespoke coloured mats made from prime material.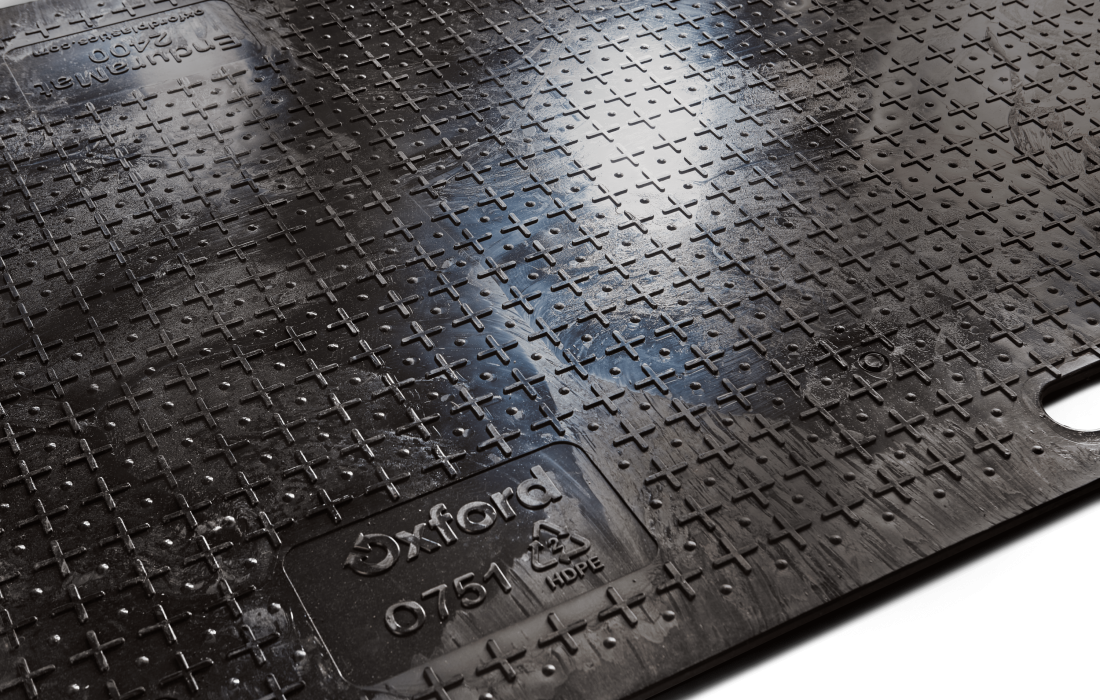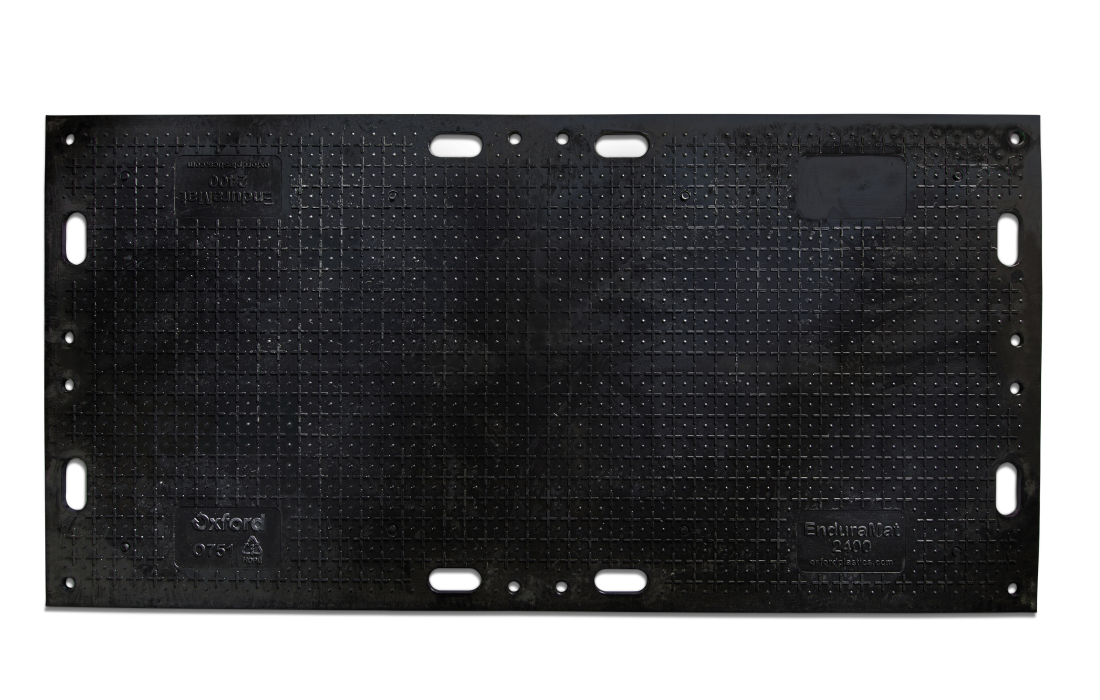 Metric Sized Temporary Access Matting for Pedestrians and Vehicles
Heavy duty ground protection mat suitable for worksites, events and temporary access
Wide fixing holes make it compatible with a range of connectors and existing ground mat stock
Can be used on many surfaces to protect the ground or provide access, over grass, mud, concrete and asphalt
8 handholds are situated around the edges of the product for ease of carrying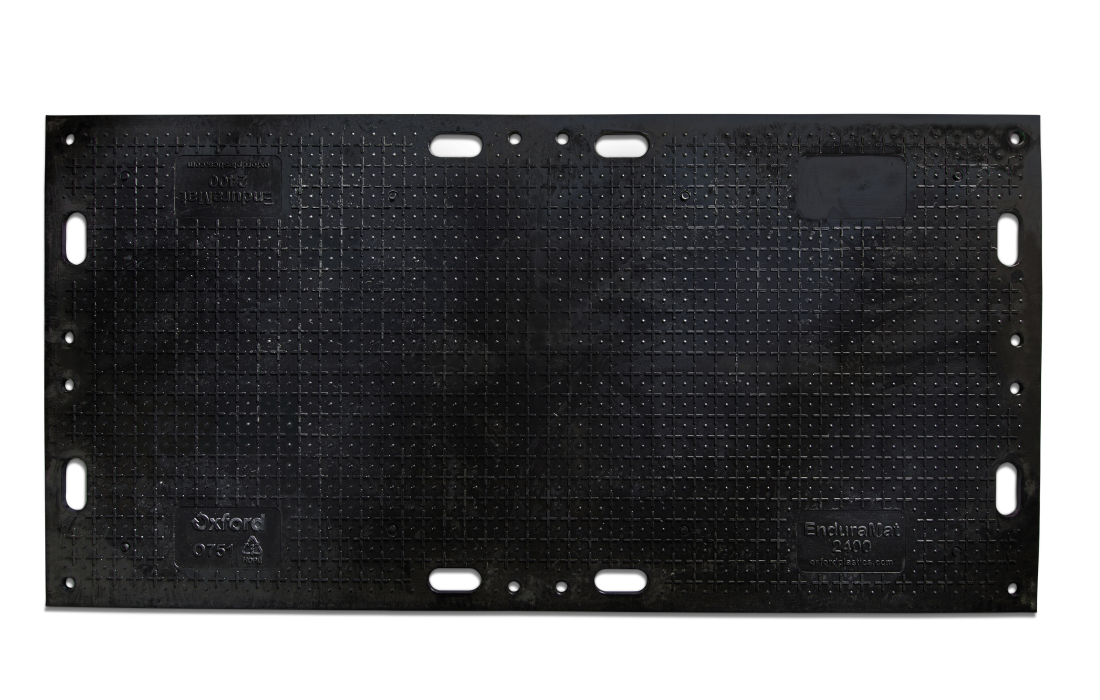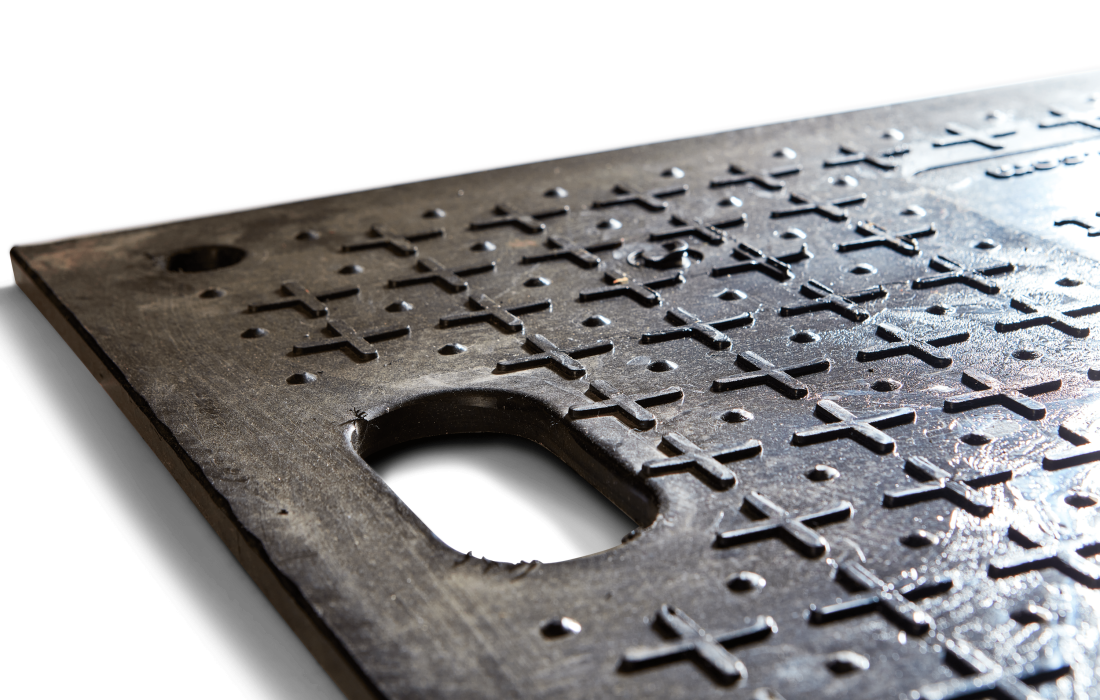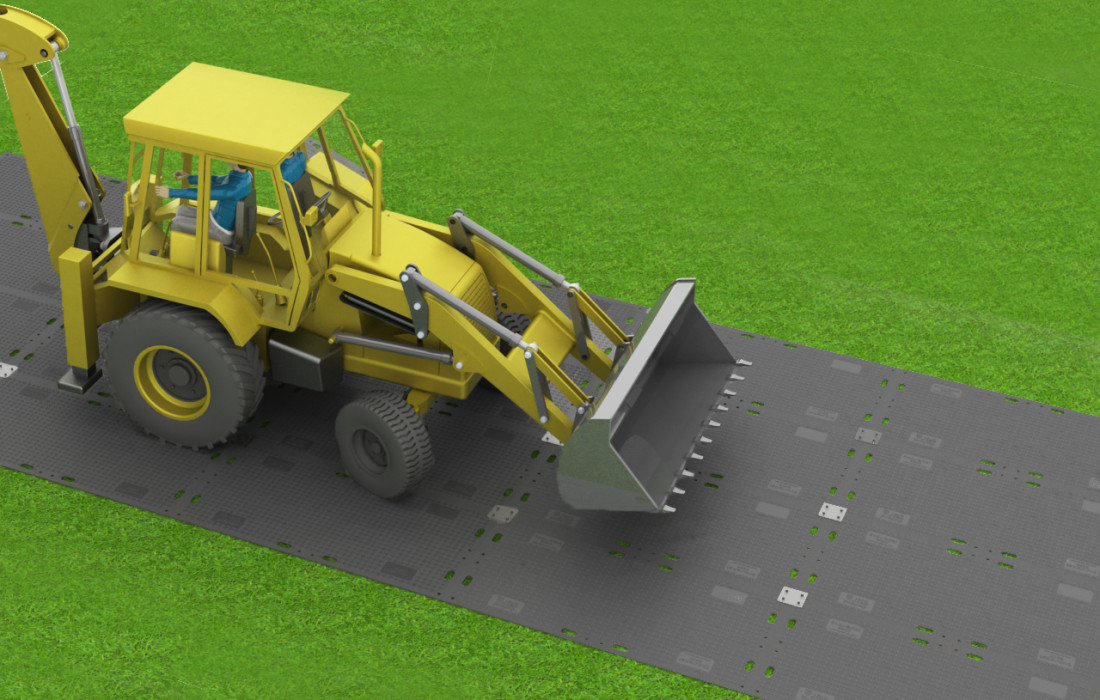 EnduraMat 2400
Product ref.

1131

Tool code

O751

Height (mm)

12

Width (mm)

1200

Length (mm)

2400

Weight (kg)

35

Quantity per pallet

30

Colour

Black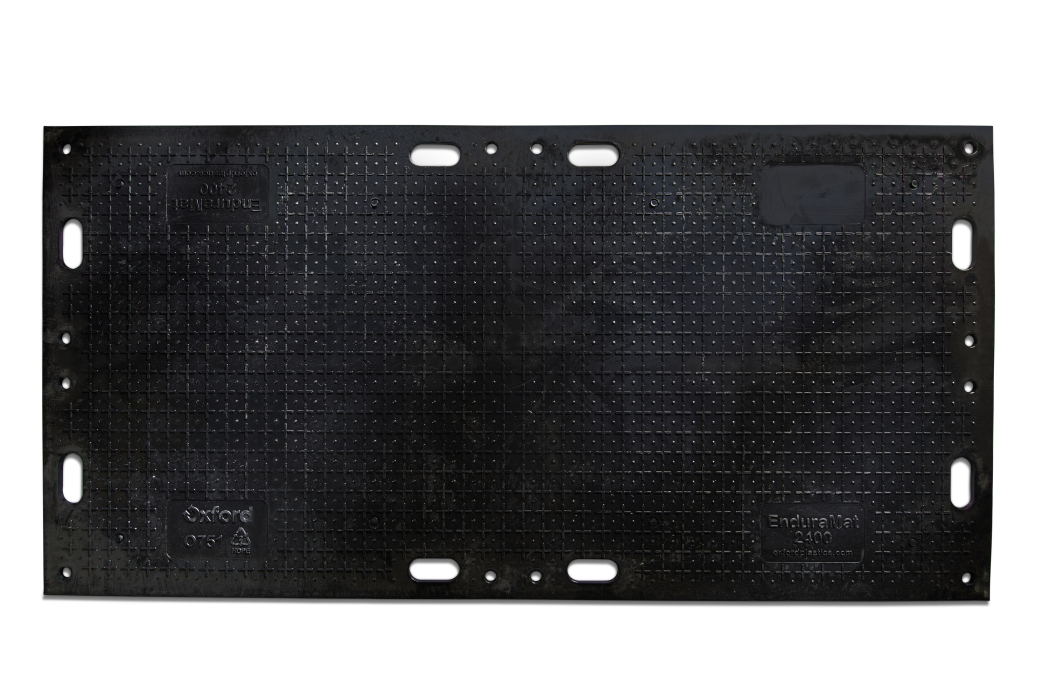 EnduraMat Heavy Duty Metal Coupler - 4 way
Product ref.

3734

Tool code

O648

Height (mm)

8

Width (mm)

178

Length (mm)

178

Weight (kg)

2

Quantity per pallet

100

Colour

Silver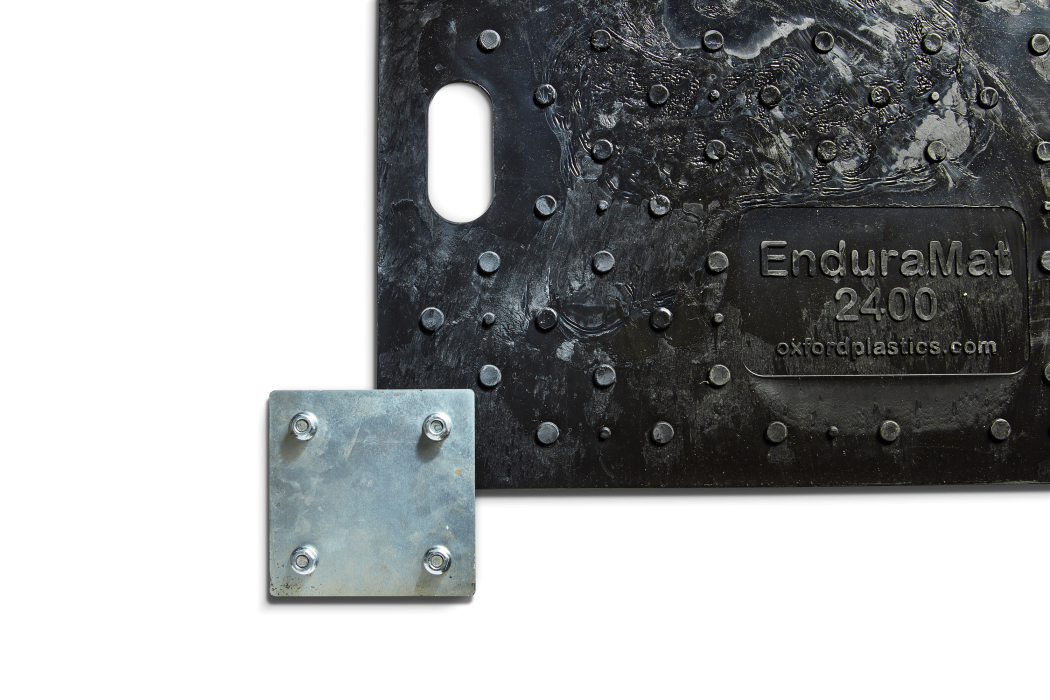 EnduraMat Light Duty Metal Coupler - 2 way
Product ref.

3111

Tool code

O652

Height (mm)

3

Width (mm)

132

Length (mm)

95

Weight (kg)

0.2

Quantity per pallet

100

Colour

Silver