Mats & Ground Protection
EnduraRamp™
Our Traffic management plastic speed bump bumps are the ultimate traffic calming solution for any environment.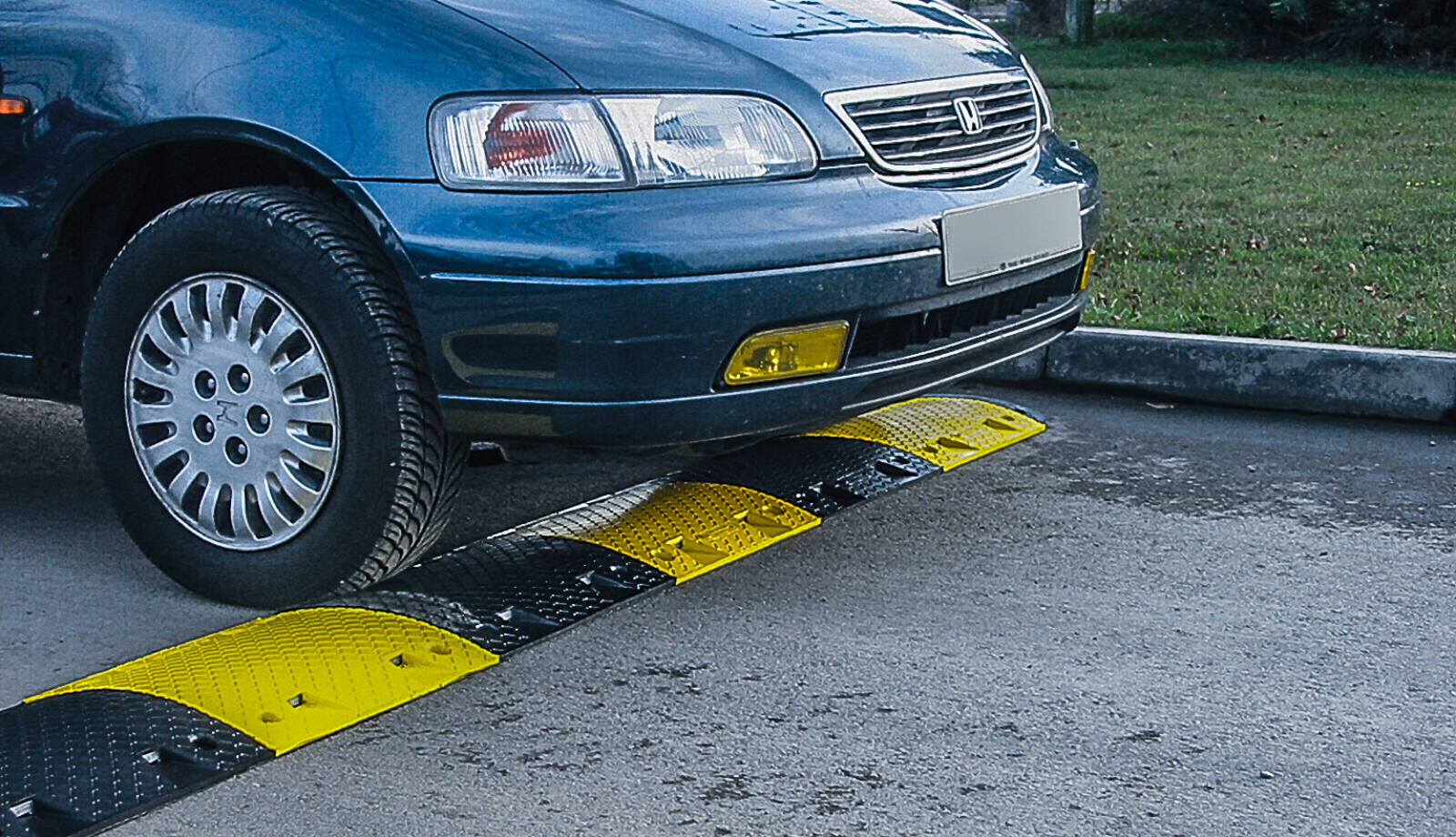 System Components
EnduraRamp is a modular system of linking ramps and end caps in yellow or black in 50mm or 75mm sizes. They are assembled with dog bone connectors.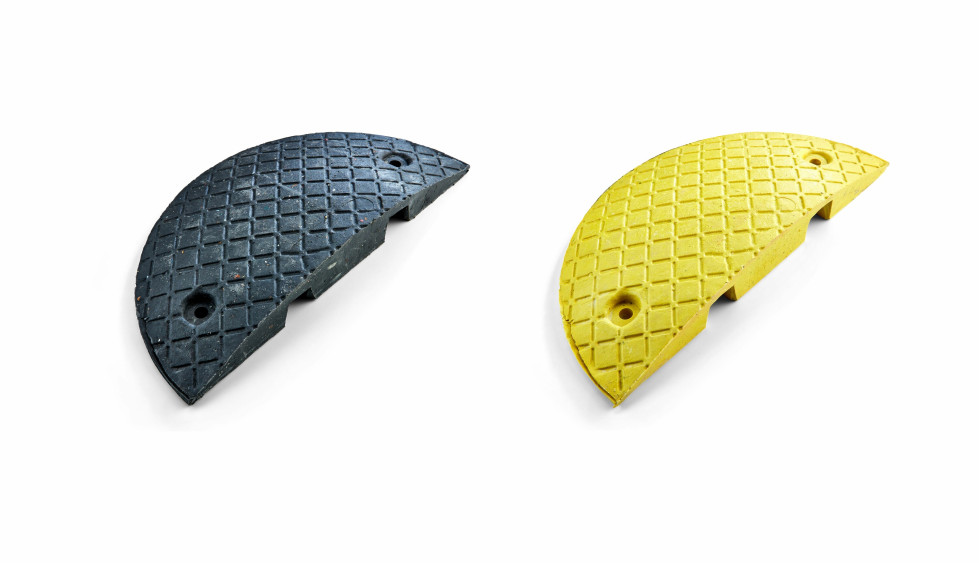 EnduraRamp Speed Bump End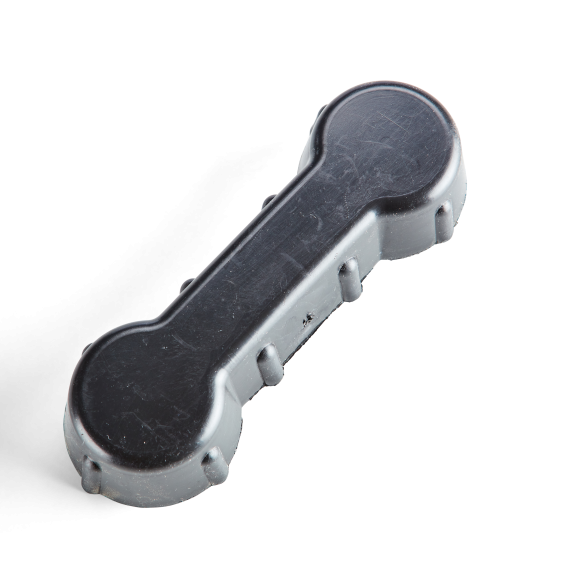 Dog Bone Connector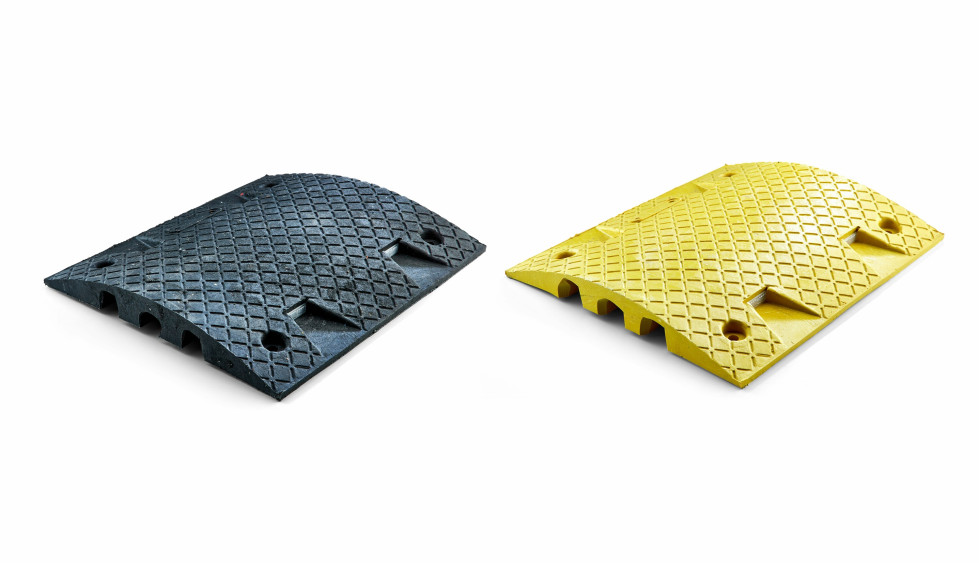 EnduraRamp Speed Bump Inner
Facilities Management
In-built high visibility cats eye reflectors
Temporary speed bumps contain a recess underneath to take a cable/pipe approx. 22mm diameter
Suitable for 44t vehicles
Designed to be installed on good condition concrete or asphalt surfaces that are at least 100mm deep
Slows down traffic at your worksite, school or wherever traffic calming is required.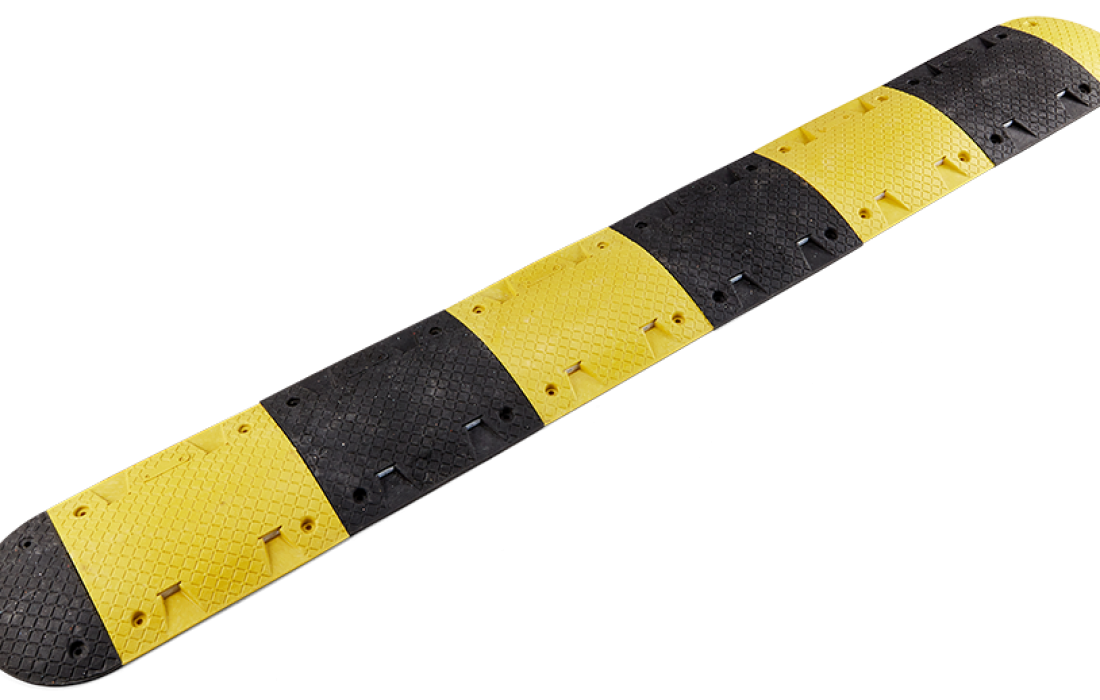 Get in Touch
Ready to find out more or to get in touch with our sales team? Contact us now.
Long-lasting
We do not paint or spray our plastic speed bumps as the material is coloured, so the colour will not fade
Suitable for 44t vehicles
The EnduraRamp temporary speed bump comes with dog bone connectors to align the ramps during installation
EnduraRamp can be bolted to the ground
Made of durable recycled plastic and can be recycled at end of life, creating a sustainable solution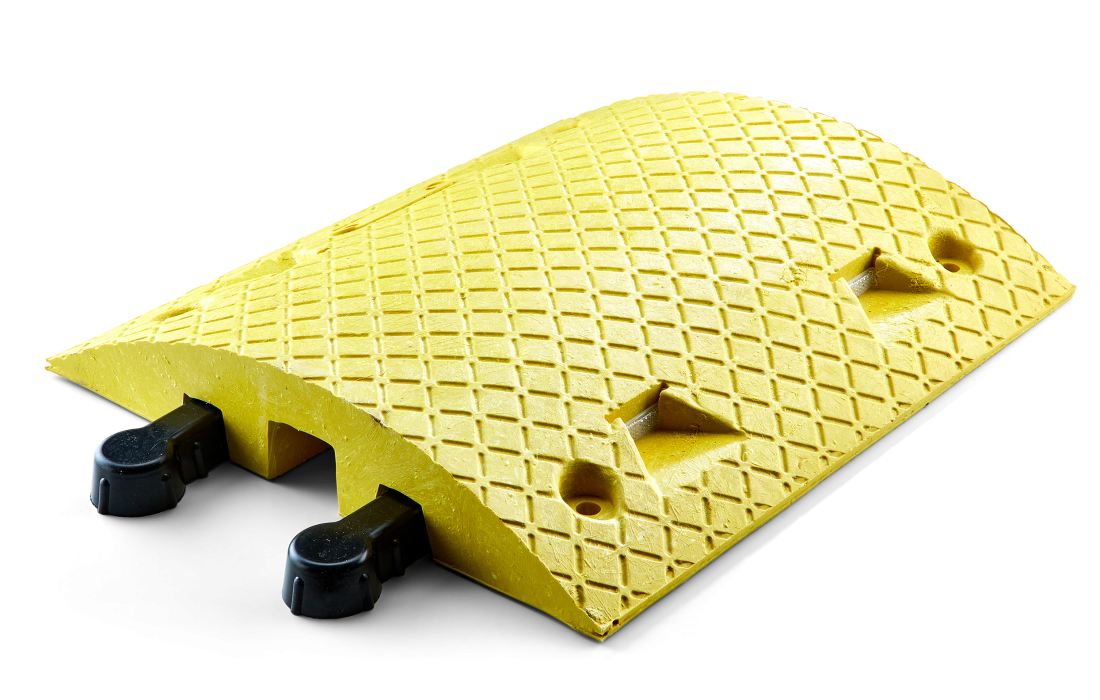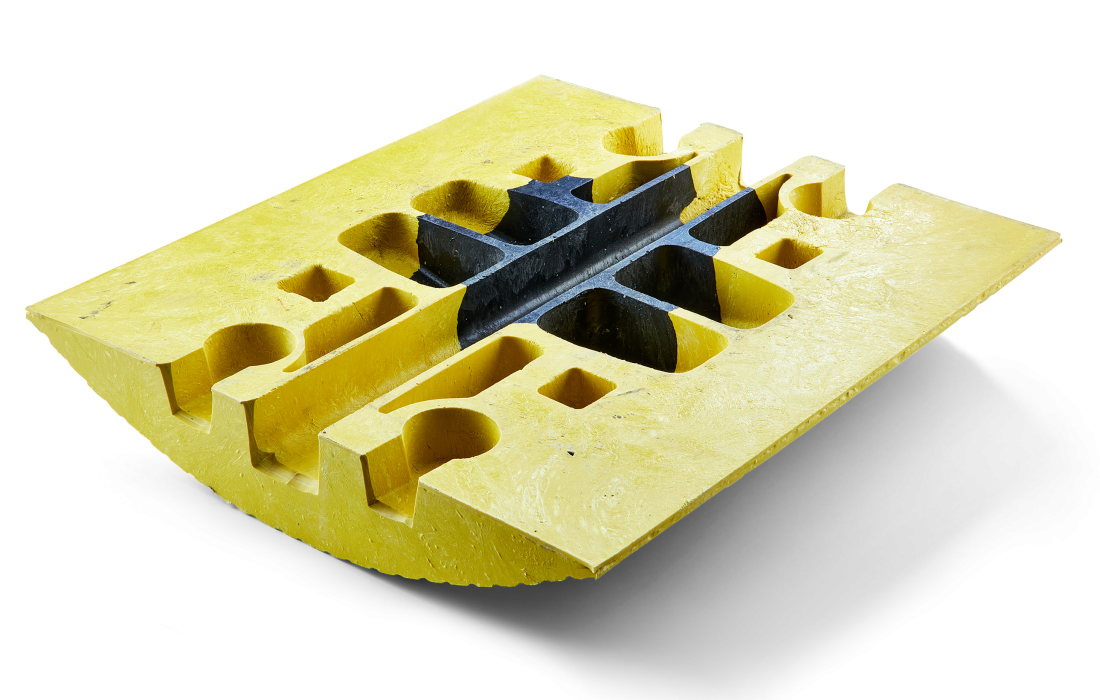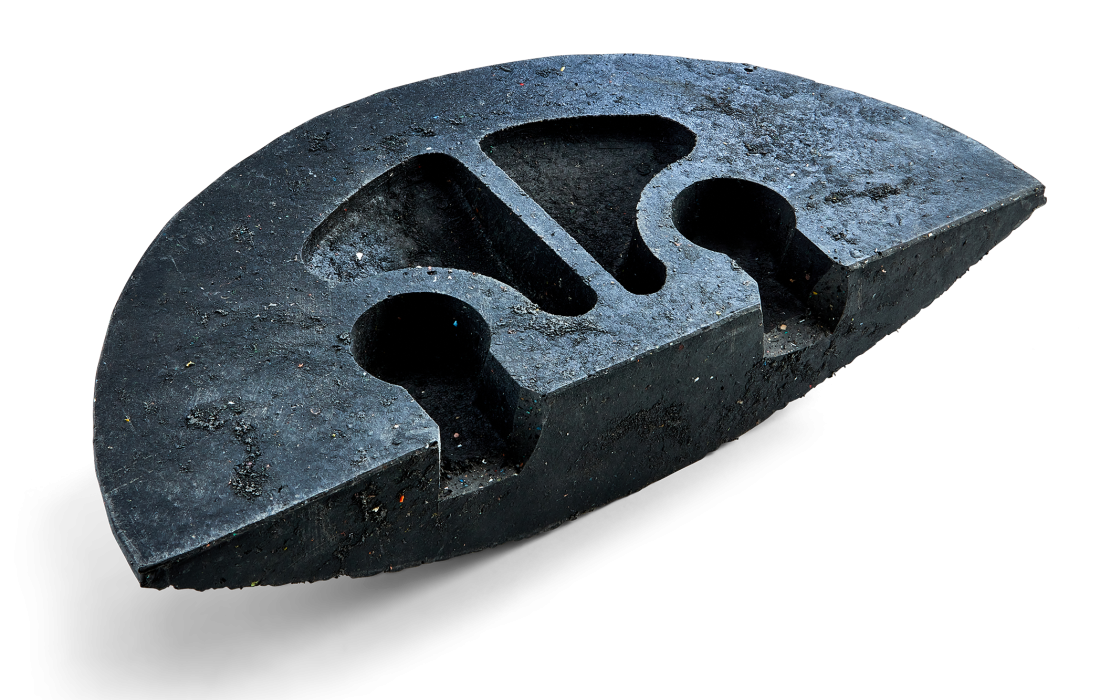 Downloads
Our temporary speed bumps are the ultimate traffic calming solution for any environment. Learn more about the EnduraRamp from our helpful downloads, or browse our full range of signs, cones and speed bumps.
Product

Category

Type

pdf

EnduraRamp™

Mats & Ground Protection

Product Sheet

zip

EnduraRamp™

Mats & Ground Protection

Website Asset Pack
50mm EnduraRamp Speed Bump Inner Black
Product ref.

779

Tool code

O308

Height (mm)

50

Width (mm)

420

Length (mm)

500

Weight (kg)

9

Quantity per pallet

120

Colour

Black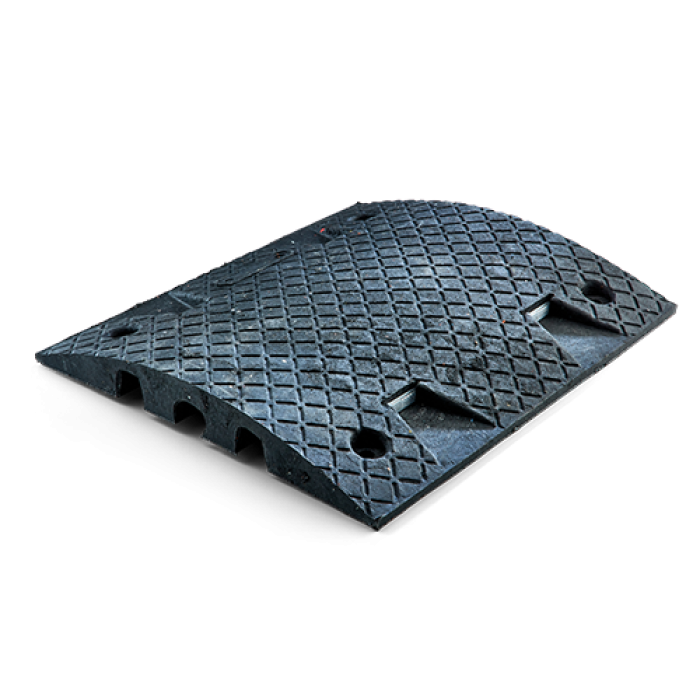 50mm EnduraRamp Speed Bump Inner Yellow
Product ref.

3401

Tool code

O376

Height (mm)

50

Width (mm)

420

Length (mm)

500

Weight (kg)

9

Quantity per pallet

120

Colour

Yellow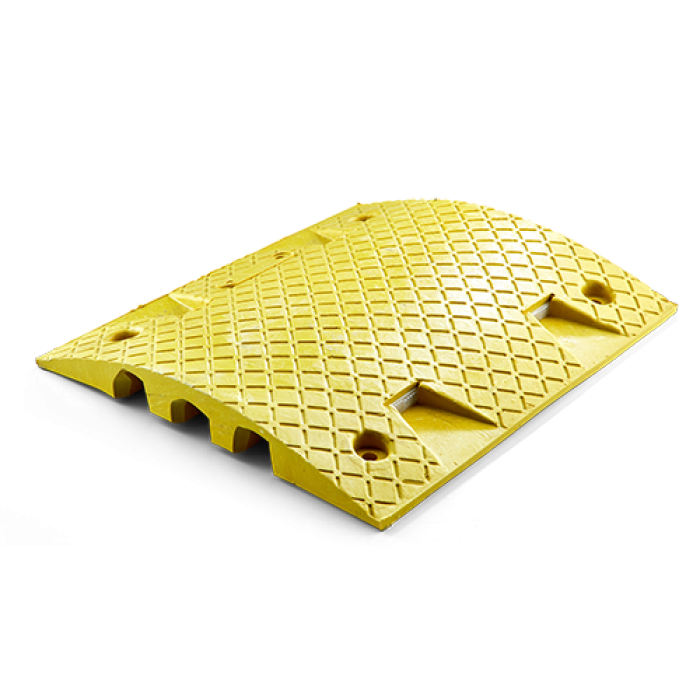 50mm EnduraRamp Speed Bump End Black
Product ref.

636

Tool code

O310

Height (mm)

50

Width (mm)

420

Length (mm)

210

Weight (kg)

3.5

Quantity per pallet

100

Colour

Black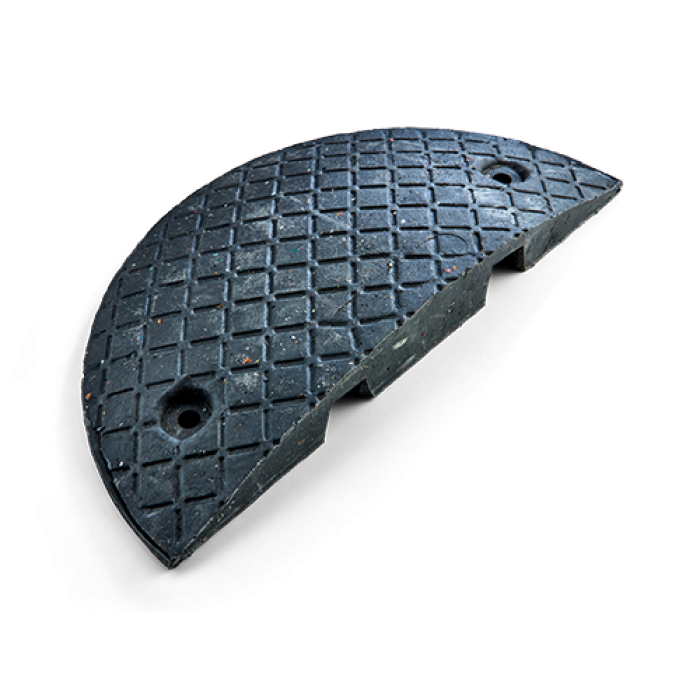 50mm EnduraRamp Speed Bump End Yellow
Product ref.

3402

Tool code

O377

Height (mm)

50

Width (mm)

420

Length (mm)

210

Weight (kg)

3.5

Quantity per pallet

100

Colour

Yellow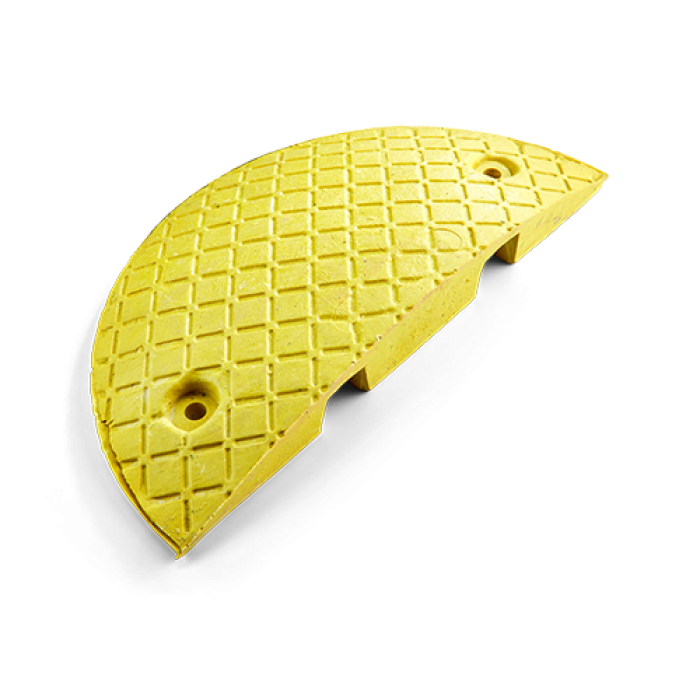 75mm EnduraRamp Speed Bump Inner Black
Product ref.

2483

Tool code

O321

Height (mm)

75

Width (mm)

420

Length (mm)

500

Weight (kg)

12

Quantity per pallet

80

Colour

Black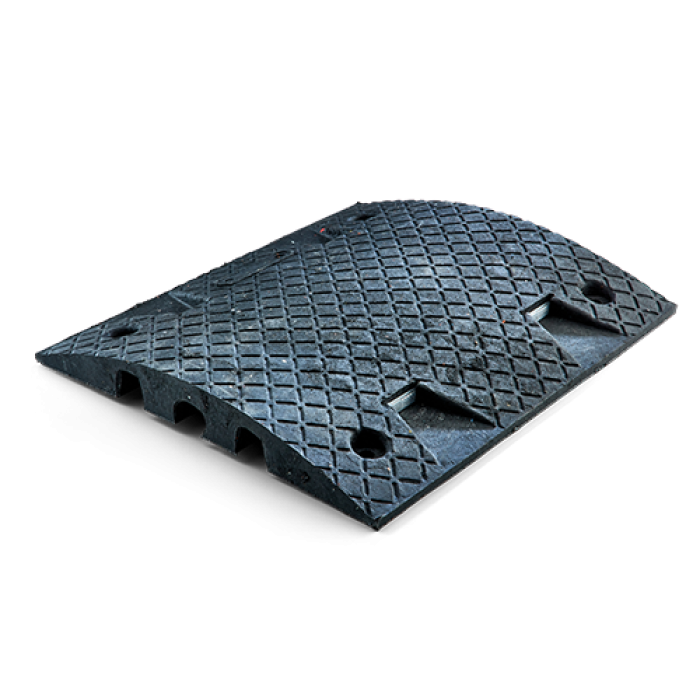 75mm EnduraRamp Speed Bump Inner Yellow
Product ref.

3403

Tool code

O378

Height (mm)

75

Width (mm)

420

Length (mm)

500

Weight (kg)

12

Quantity per pallet

80

Colour

Yellow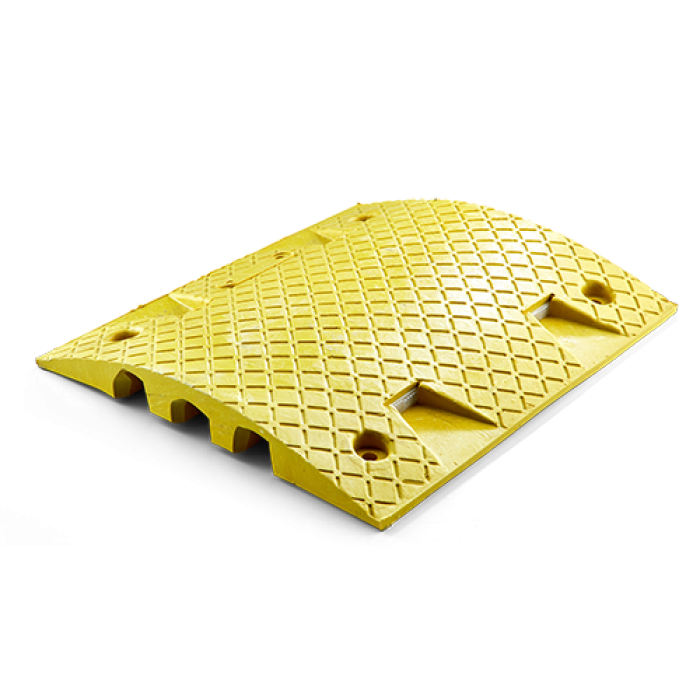 75mm EnduraRamp Speed Bump End Black
Product ref.

664

Tool code

O323

Height (mm)

75

Width (mm)

420

Length (mm)

210

Weight (kg)

4.5

Quantity per pallet

100

Colour

Black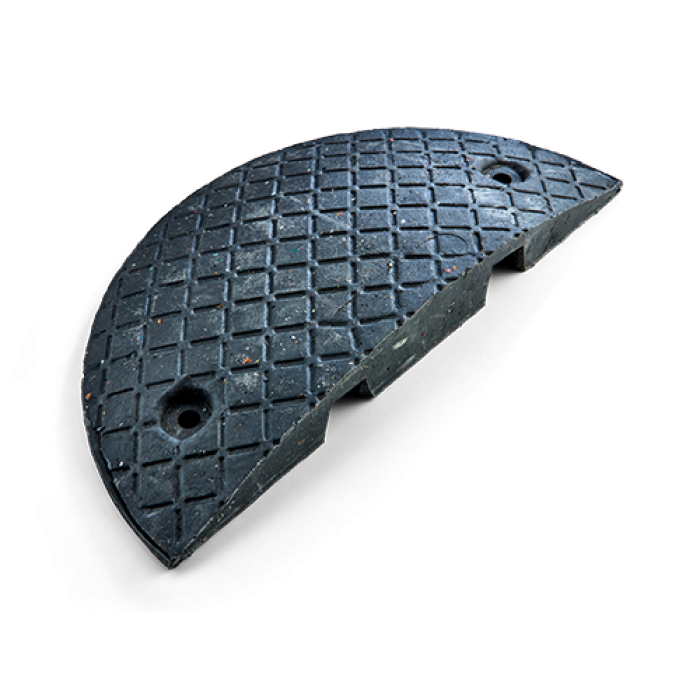 75mm EnduraRamp Speed Bump End Yellow
Product ref.

3404

Tool code

O379

Height (mm)

75

Width (mm)

420

Length (mm)

210

Weight (kg)

4.5

Quantity per pallet

100

Colour

Yellow