LowPro Road Plates & Trench Covers
16/12 Safe Cover
Composite road plate trench cover for pedestrians and 3.5T vehicles over a 900mm excavation. Must be bolted to the ground. HAUC compliant Footway Board. Alternative to steel plates.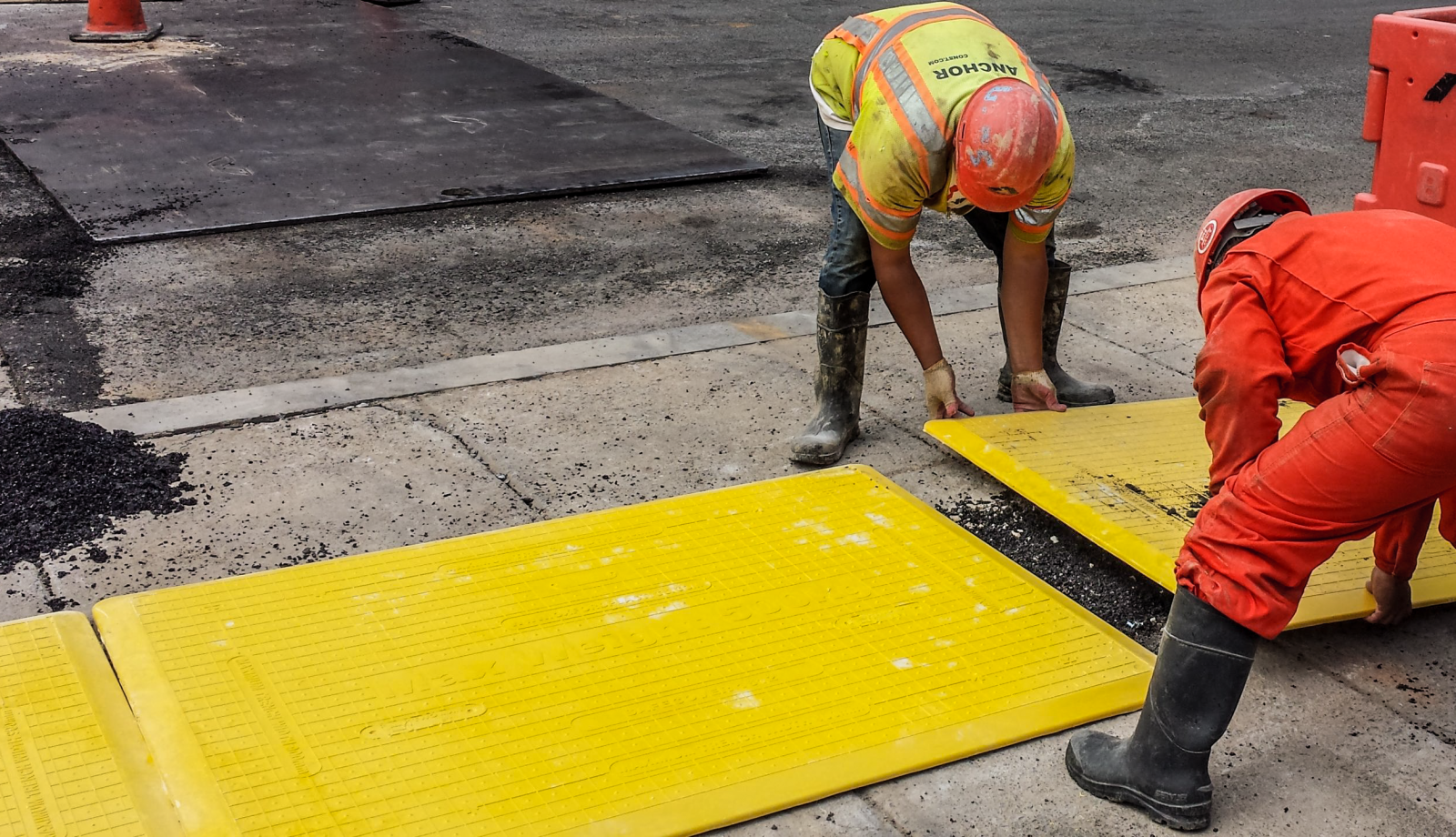 Features & Benefits
This composite trench cover is a lightweight 2-person lift
Hardwearing trench cover is tested to a 2:1 safety factor according to HAUC 2018/01
Instructions for use are moulded into the anti-slip surface
Keep footpaths open during street works by installing trench covers
Available with corporate logo moulded into the trench cover. MOQs apply
Downloads
Our 16/12 Safe Cover trench covers create a safe and secure temporary trench cover for short-term or permanent solutions. Find out more about the right trench cover for you from our helpful downloads, or visit our road plates and trench covers section for more products.
Product

Category

Type

pdf

16/12 Safe Cover

LowPro Road Plates & Trench Covers

Product Sheet

zip

16/12 Safe Cover

LowPro Road Plates & Trench Covers

Website Asset Pack
16/12 Safe Cover
Product ref.

2149

Tool code

O820

Height (mm)

26

Width (mm)

1200

Length (mm)

1600

Weight (kg)

33

Quantity per pallet

25

Full pallet height (mm)

900

Colour

Yellow