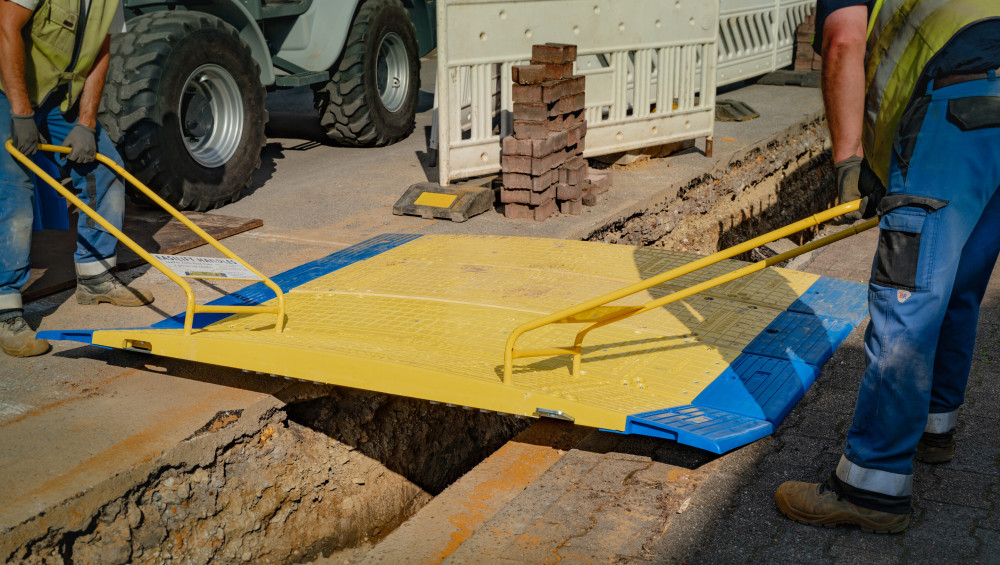 A risk assessment is the procedure of identifying any potential risks or hazards that may occur during a period of time. A construction risk assessment helps to identify these risks and hazards on-site or workplace whereby any building work will be taking place.
Why is a risk assessment used during a construction project?
A risk assessment is crucial for any on-site activity or construction work, as it identifies the potential hazards that may arise and highlights the steps needed in order to correct, mitigate or remove those risks. The risks encountered at construction sites, especially if the work undertaken will obstruct or divert traffic on the public footpath, will require the correct assignee responsible for maintaining the health and safety of workers and the public – before, during and after construction work has taken place.
Construction risk assessment checklist
Carrying out a construction risk assessment will help ensure all building work is carried out as safely as possible. This checklist identifies the potential risks and hazards that may occur during an event, such as:
Slips, trips and falls
Scaffolding or work at height
Scaffolding to be installed and inspected by a fully competent contractor
Any scaffolding to be inspected every 7 days to ensure structural integrity
Changes to scaffolding or structure must be re-designed and re-inspected before continuing any work at height
Equipment and tools
General housekeeping and tidy workspaces
Correct PPE being used and worn
Enough space allocated around the use of dangerous power tools or equipment
Correctly trained or assigned workers users the right tools and equipment
Fire and emergency
Ensure fire exits or emergency exits are clearly visible
Have an emergency exit strategy in place which all workers are aware of
Any flammable substances or materials to be stored away correctly to avoid fire hazards
Environment
Here at Oxford Plastics, we understand the importance of construction risk assessment management when carrying out building work. Our site safety range of products are designed to be long-lasting, high-quality and problem-solving equipment that minimise the risk of hazards.
What's more, we believe in sustainability, which is why we build recycled materials and recyclability into our product ranges. Find out more about our comprehensive range of products for any construction projects or get in touch with our friendly team today.