Wheelchair Ramps
DDA compliant plastic wheelchair ramps for pedestrians, bicycles, pushchairs, and buggies. Highly slip resistant in wet and dry conditions, the Wheelchair Ramp range is moulded with a durable anti-slip surface. The SupaGrip Ramp uses our patented LowPro anti-slide technology, which grips the pavement for added stability.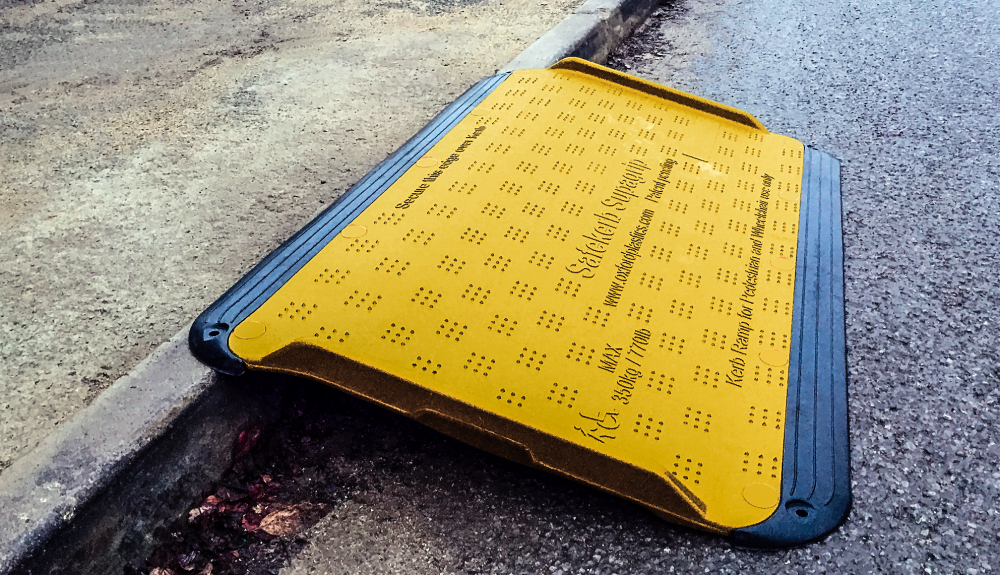 Plastic Pavement Ramps
Designed for street works where pedestrians are diverted from the footway into the roadway, our plastic wheelchair ramps are tested with UK disability groups using mobility scooters or wheelchairs and the partially sighted.
Chapter 8 Street Works Explained
The SupaGrip & SafeKerb Ramps are part of the essential Chapter 8 traffic management kit. Watch the video to find out more about this important manual.
4:37