News & Insights
What are the risks of slips trips and falls on a works site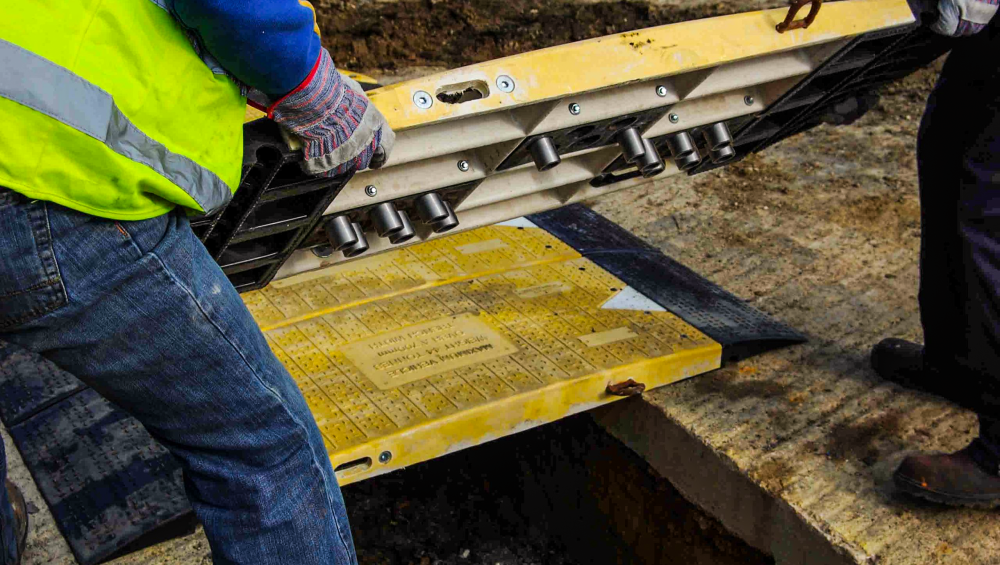 Working on a construction site, it can be challenging to reduce the risks of slips, trips and falls that arise due to wet and slippery surfaces, obstacles, uneven surfaces and other hazards. It's the responsibility of everyone to help reduce the risk of slips and trips on site, which is why we've created this simple guide to help prevent the risk of injury.
Why is reducing the risk of slips and trips necessary?
Reducing the risks of slips and trips is important because every year thousands of construction workers are injured following trips or slips at work. Slips occur when someone loses their footing on a wet or slippery surface, while trips can occur when someone is unaware of an obstacle or hazard which causes them to fall. Together they are one of the main causes of workplace injury.
Injuries like broken bones, fractures and sprains can be painful for workers to experience and cause workers to miss time from work. It also prevents projects from running smoothly and cause delays and additional costs. In the worst possible scenario, slips, trips and falls can be fatal.
How to reduce the risks of slips, trips and falls
Keep your site tidy!
Keeping your site clean and well-organised is one of the main ways that you can reduce the risks of slips, trips and falls. Keep cables neat and tidy, preferably at a high level, and the work area free of debris and clutter or other hazards that could cause someone to trip and fall. Designate areas for waste collection and deliveries to minimise the number of materials on site.
Take care of slippery and uneven surfaces
In cases where excavations are needed, you'll need an effective trench cover to keep footways open. Where possible use an anti-slip trench cover such as the LowPro 12/8 to reduce the risk of slips. Make sure proper footwear is worn to enhance the level of grip workers have on wet surfaces.
If surfaces are uneven consider installing ramps if you need to, or make sure any change in level is clearly signposted.
Provide adequate lighting
Keep your works site well-lit to help workers see any potential hazards. Make sure that any cables used to light the worksite are high and out of reach to reduce the risk of becoming a trip hazard.
Make sure reflective equipment is used and hi-vis vests are worn to make sure everyone on the site is visible.
Use protective equipment
Use protective equipment such as hard hats, gloves and PPE if needed. If working at a height, make sure fall protection equipment is used to prevent falls.
It can be difficult, especially in poor weather, to reduce the risks of slips trips and falls. But it's important to work together with your workforce to prevent accidents. Make sure to always report any problems or near misses to help keep your site safe.
Here at Oxford Plastics, we're experts in site safety, read more about safety and compliance in our helpful blog. To find out more about any of our products contact our helpful team today.