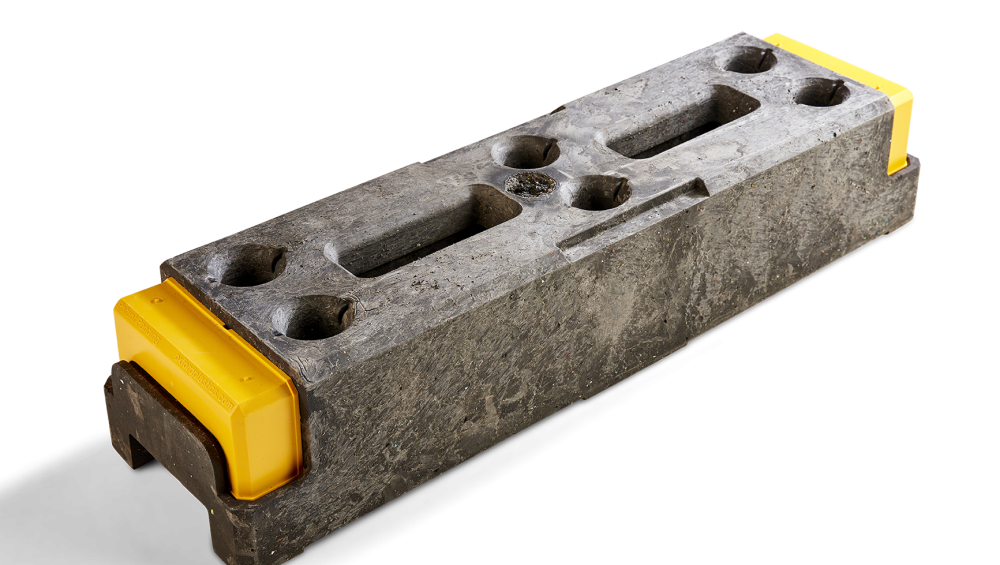 Unsure on how to choose between a traditional concrete block, modern fence feet or bases for your fences? Our guide has you covered. Firstly, we'll explain what exactly fence feet and fence bases are, and how they can be used on your sites.
What are fence feet and fence bases?
Fence feet, or fence bases, are either lightweight or heavy-duty bases that can be used for fences, specifically in construction sites and events. These act as an alternative solution to the traditional concrete blocks which have been used to hold fences down in the past, and come with many benefits, too.
What are the benefits of Fence Feet?
Some of the main benefits of recycled PVC fence feet and fence bases include:
Safety – fence feet provide an extra level of safety with high visibility ends built in. The fence holes at either end mean that the bulk of the base does not protrude into the pedestrian walkway.
Wind resistance – they come in a range of weights for different applications, with heavier bases for long-lasting work sites.
Environmentally friendly – our fence feet and bases are manufactured from recycled material and are 100% recyclable.
More aesthetically appealing – instead of using unsightly sandbags or concrete blocks, fence feet provide a much better aesthetic to sites.
Less disruption to the general public – as they don't protrude into the walkway, and cause hazards for pedestrians.
re easier to carry and easier on the eyes, fence feet offer less disruption on sites.
Easy to carry – our fence feet and bases come with easy to carry handles, meaning they are manually installed to quickly set up your work site perimeter.
Shock resistant – recycled PVC is a shock-resistant material, meaning that they are more hard-wearing and perfect for sites where they could be dropped or driven over.
Longer life – some of our bases also provide a longer lifespan than the typical concrete block.
Types of fence feet and bases available
Here at Oxford Plastics, we supply a wide selection of fence feet and bases:
Explore our full selection of fence feet and plastic weighted fence bases from Oxford Plastics now. For more information, get in touch with a member of our expert team today.