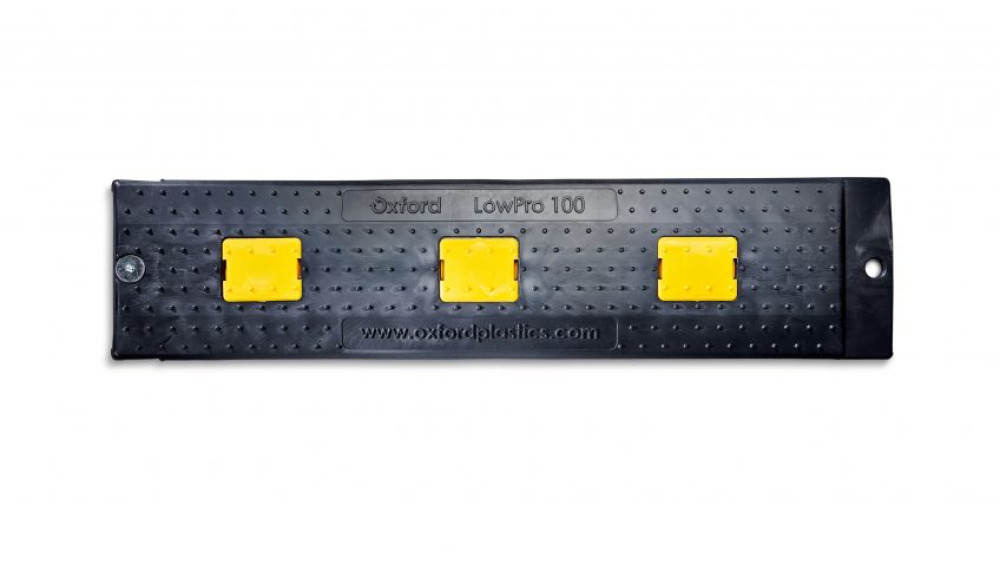 Last month saw the exciting launch of our new product, the LowPro 100. With this innovative new product to our versatile range, we wanted to celebrate the capabilities and features this new range can offer. Read on to find out more about how this new product tackles problems and challenges the nation is facing, and how it provides tangible solutions and benefits for not only the construction industry, but the telecoms, water utility and other industries, too.
Problems and challenges the LowPro 100 helps to solve
1. Poor broadband coverage in rural and remote areas
With just 40% of all UK homes having Fibre to the Premises (FTTP) today, rural and remote areas are in need of a more extensive internet coverage plan to elevate the UK's internet speeds. Enter, Project Gigabit.
Scheduled to run until 2026, Project Gigabit looks to upgrade existing broadband networks to super-fast gigabit internet speeds – aiming to cover 85% of the UK over a series of phases. Work will be carried out to existing infrastructure in the ground, or new infrastructure that needs to be laid, which is where the LowPro 100 range comes in.
As the typical installation method for this project is through narrow trenching, this creates a need for a narrow trench cover – used between excavation and back-filling works. By using the LowPro 100 range, contractors can successfully complete infrastructure works – allowing Project Gigabit to run more efficiently, and eventually, help in providing more internet coverage to remote and rural areas.
2. Facilitating the 'WFH' new-normal
By facilitating the expansion on broadband to wider areas, and overall increasing the UK's internet speeds to super-fast gigabit speeds, the LowPro 100 range also contributes to helping fuel the economy. With working from home (WFH) having become the new-normal, the requirements to allow for a sustainable way of working to continue is to ensure broadband access is increased, and more accessible in more parts of the UK.
In the light of the covid-19 high data demand, Governments realise that reliable broadband access is now essential for macro and microeconomic sustainability and growth – which is where the LowPro 100 range can help to facilitate this.
3. Competition with Europe for the fastest FTTP broadband rollout
Project Gigabit also allows the UK to be on track for the fastest rollout in Europe this year with work currently underway across the devolved nations. The major fibre network operators are seeing huge capital investments in recent months to create the resources for rollout over the next 5-10 years.
That means, with the target of 85% of homes covered for FTTP by 2026, the UK can successfully compete with other European countries for connectivity around the nation – fuelling not only the broadband, telecoms and media industries, but also the UK's economy, promoting easier ways of working from even remote and rural parts of the nation.
Project Gigabit also supports 98 fibre pipeline operators, so this will, in turn, contribute towards a more staple, economically rich economy – supporting businesses, infrastructures and industries towards a unified goal.
4. Narrow trenches that require construction work
Narrow trenching, or micro-trenching, can be required in a number of different projects as well as Project Gigabit – so with its narrow properties and features, the LowPro 100 product range allows for the efficiency and success of numerous projects across the UK, and the world.
This provides a sense of versatility for the construction industry and various projects that need to be undertaken, allowing the LowPro 100 range to be seen as the go-to products for narrow trenching requirements.
5. Support for water utility companies
Not only will LowPro 100 help support the telecoms industry and the economy itself, but water utility companies will also especially be able to benefit from this new product range. Service pipe trenches – which is the pipe that runs from the water mains into the residence – are typically 100mm wide – which makes them the suitable width for the LowPro 100 product range to successfully support.
Types of LowPro 100 products available
Whatever your excavation, trench or construction needs, choose between two products from the LowPro 100 range:
LowPro 100® Narrow Trench Cover 40mm – height 53mm; width 250mm; weight 3.23kg
LowPro 100® Narrow Trench Cover 20mm – height 33mm; width 250mm; weight 3.2kg
Want to know more? Find out everything you need to know about the benefits of the LowPro 100 – and visit the LowPro 100 range dedicated section today to find out more.