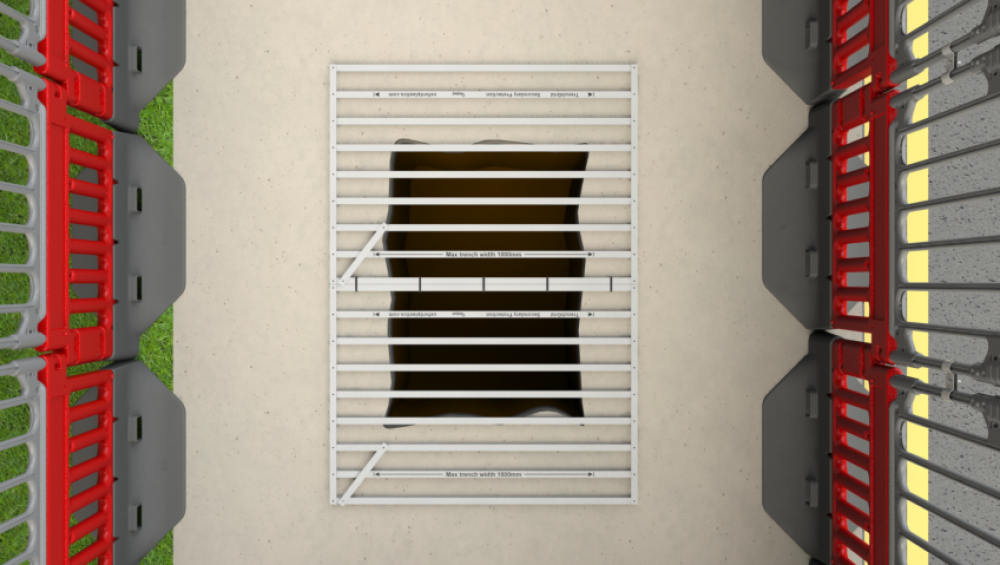 Recently, we embarked on a journey with one of the UK's biggest utility companies, Amey. They supply utilities such as water, gas and electricity to homes across the nation. They strive on making journeys better by maintaining and improving roads, railways and airports. They also keep facilities running smoothly, and improving social housing and schools.
The brief…
Amey approached us with a common issue that was found on streetworks sites across the country. When digging a trench on public grounds, there was a risk that was created when leaving a site overnight. Even with clear barrier systems in place and signage warning people of the works being carried out, the open trench was still an issue that needed addressing.
So how did we do it?
Firstly, we needed to fully understand Amey's requirements and what exactly they were looking for. This research phase is something Oxford Plastics are well versed in as we have developed numerous products with end-users, most notably the LowPro 15/10 Trench Cover which was developed with Cadent (previously known as National Grid). The LowPro 15/10 also went onto win the Street Works Future Award too. Check out our blog on the award here!
We believe partnering with real-life users of our products is the best way to find out how our products are being used, what issues there are within the markets and areas that cause a risk to the safety of workers and the public.
The end result – Trench Grid
Once we had carried out our extensive R&D process, we finally produced a product to eliminate the safety issues of leaving a trench overnight. Trench Grid was born. With the ability to span across a 1-meter trench with a maximum depth of 1.2-meters, it provides a safe solution to the public when leaving a trench overnight.
It also complies with the Oxford Plastic Systems drop-test where a 45kg weight is released from a test rig and allowed to free-fall a minimum of 1.2m under gravity onto the surface of the test sample and held for at least five minutes.
Though the TrenchGrid is a SECONDARY PROTECTION measure, for primary protection, refer to the LowPro Trench Cover & Road Plate range such as the LowPro 12/8 Footway Board, LowPro 11/11 Footway Board and the LowPro 15/10 Driveway Board.