LowPro Road Plates & Trench Covers
LowPro 11/11 Trench Cover
Lightweight composite trench cover for pedestrians and 1.7 ton vehicles over a 28" excavation. Alternative to steel plates and plywood boards, not for use in the roadway.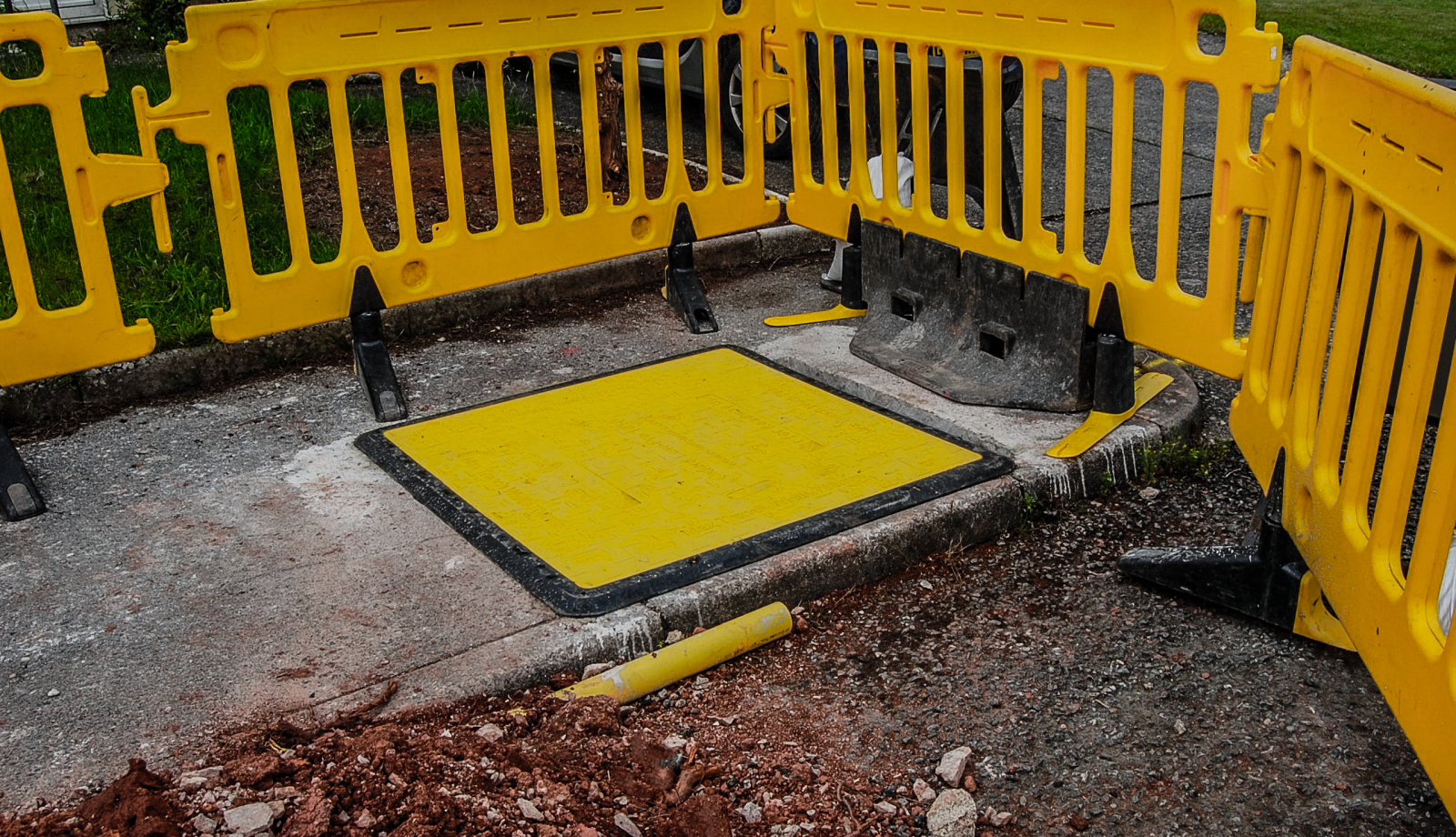 Features & Benefits
Save Time
No need to bolt into place in most applications—black rubber edges grip the asphalt
Durable
LowPro edges protect the trench cover from rough handling on site
Easy to Use
Instructions for use are molded into the anti-slip surface
Corporate Branding
Available with corporate logo molded into the trench cover and in bespoke colors. MOQs apply
Accessibility
Keep sidewalks open during construction, excavation, driveways and utility works by installing LowPro pedestrian walk boards
Compact
44" x 44" trench cover is under 1" high and easily fits in a small work vehicle
Lightweight
1 person-lift footway board, weighing 53lbs
Anti-Slip
Anti-slip trench cover with grips molded into the surface
LowPro Trench Covers Guide
Everything you need to know about the range of composite LowPro trench covers from Oxford Plastics. Including how they work, installation instructions, and which LowPro to use.
1:59
Easy to Use
No bolts required in most applications, simply place over the excavation
No heavy lifting equipment needed—install by hand
No cold patch or asphalt ramps needed; this pedestrian trench cover sits close to the ground at 0.6" tall
Easily fits in the back of a work vehicle
Instructions for use are molded into the anti-slip surface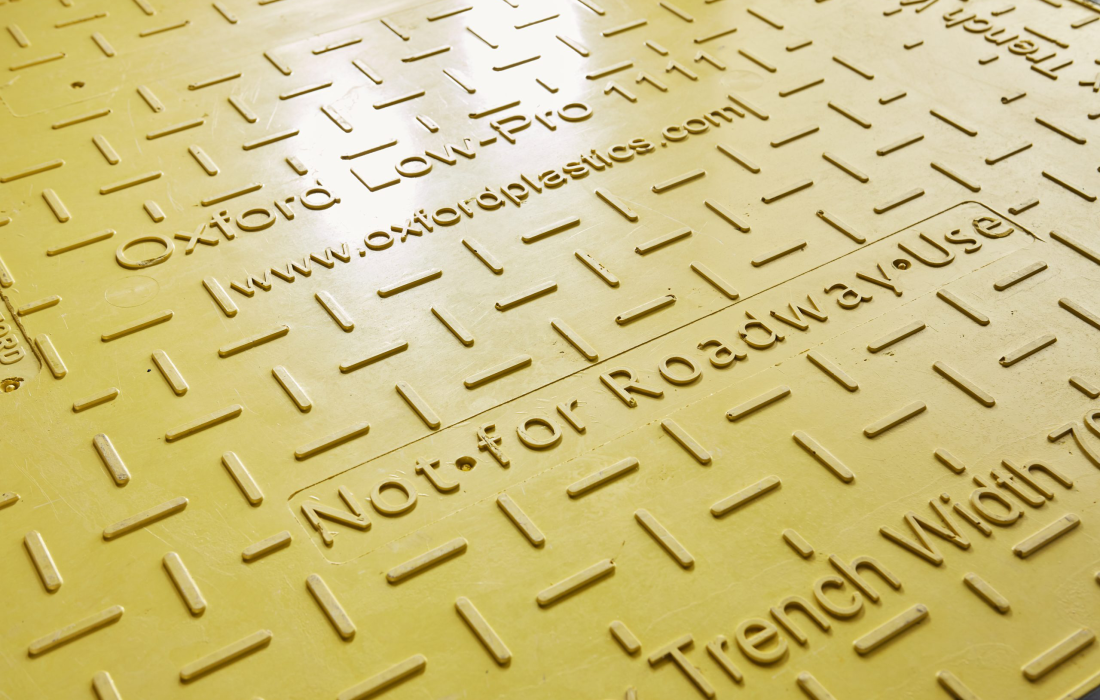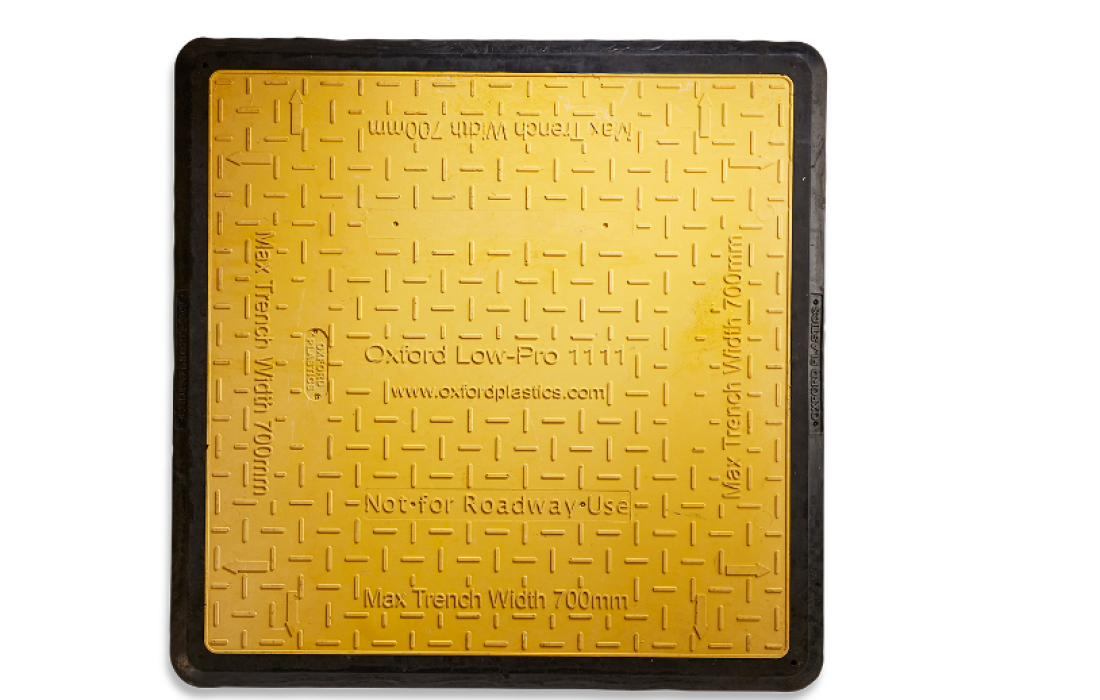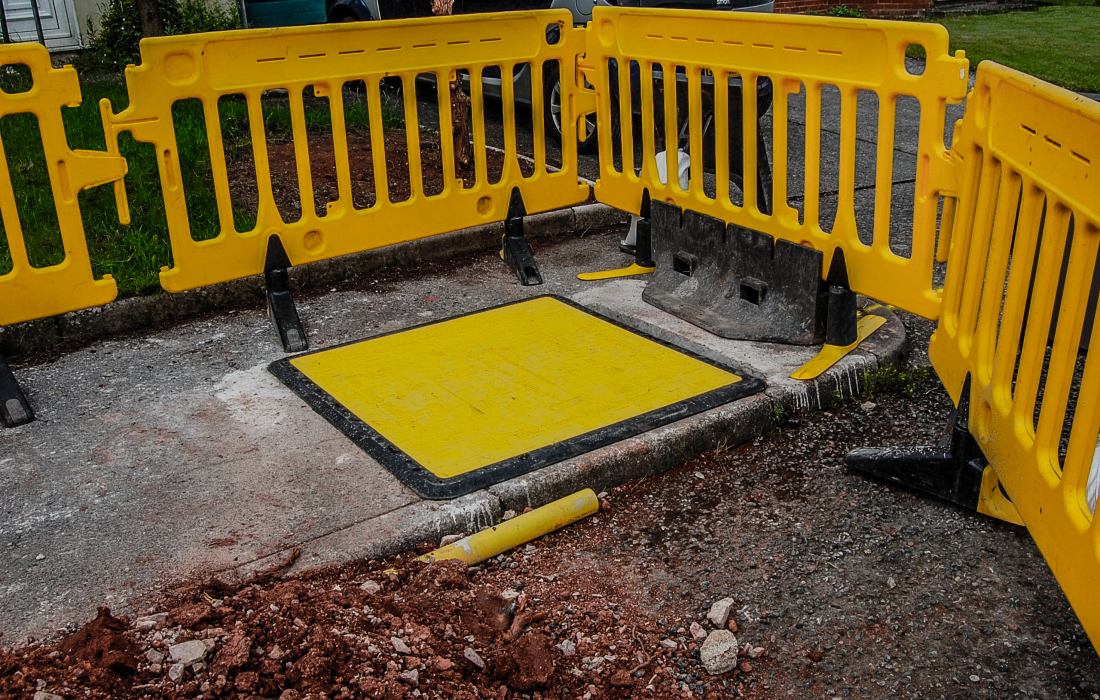 Get in Touch
Ready to find out more or to get in touch with our sales team? Contact us now.
Downloads
The LowPro 11/11 Pedestrian Walk Board is easy to use & transport and is used on many work sites across the Construction & Utilities industries. For more information about our trench covers, read the Trench Cover & Road Plates Guide or visit the Road Plates & Trench Covers page now.
Product

Category

Type

pdf

LowPro 11/11 Trench Cover

LowPro Road Plates & Trench Covers

Product Sheet

pdf

LowPro 11/11 Trench Cover

LowPro Road Plates & Trench Covers

Technical Guide

zip

LowPro 11/11 Trench Cover

LowPro Road Plates & Trench Covers

Website Asset Pack

pdf

LowPro 11/11 Trench Cover

LowPro Road Plates & Trench Covers

LowPro Guide
LowPro 11/11 Footway Board
Product ref.

3147

Tool code

O825

Height

1"

Width

44"

Length

44"

Weight

53lb

Quantity per pallet

30

Full pallet height

30"

Color

Yellow & Black