Temporary Fencing
Our fence feet and heavy bases are first and foremost effective, durable, and safe for use on construction sites and at high profile sports and entertainment events. Their high visibility ends are patent protected to keep your work site safe by reducing the risk of trips and falls.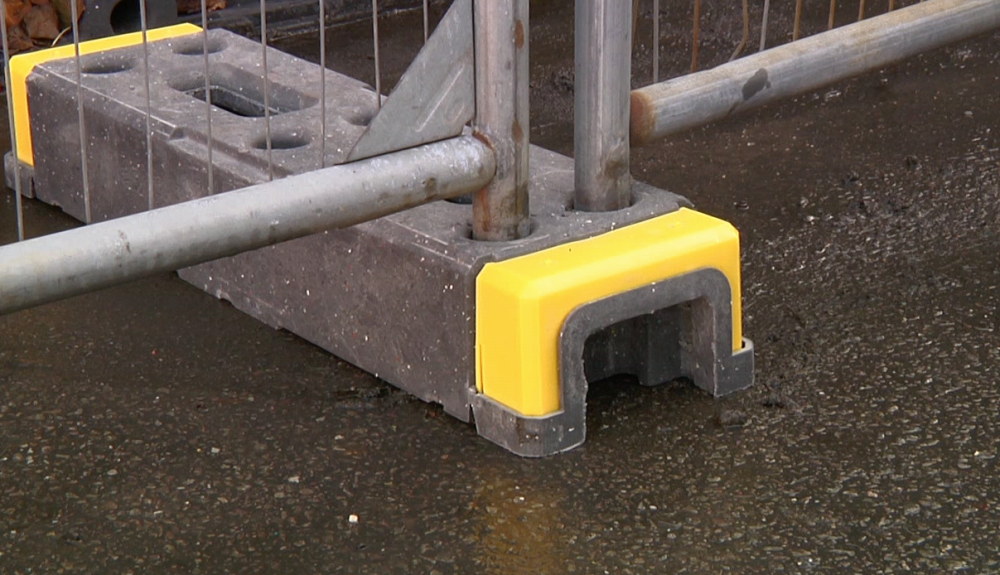 Plastic Fence Feet & Fence Post Feet for Stability and Security
Oxford Plastics is one of the biggest users of recycled PVC in the world, and in 2019 we used 16% of all the recycled PVC in the UK. We go to great lengths to use recycled materials in our products—and particularly in our fence post feet and heavy bases—and at the end of their life, most of these can be re-ground into new products.
Chosen your fence? Now's the time to choose your fence post feet, or fence base. We manufacture classic, heavy-duty plastic fence feet and weighted fence post bases for stability and security.