Temporary Fencing
Temporary Fence Weight
Low-profile ballast for temporary fence panel stands. A sustainable alternative to sandbags, with a much longer lifespan. The Oxford Plastics Temporary Fence Weight allows for quick and easy storage, transportation and installation, making it the best temporary fence weight option available.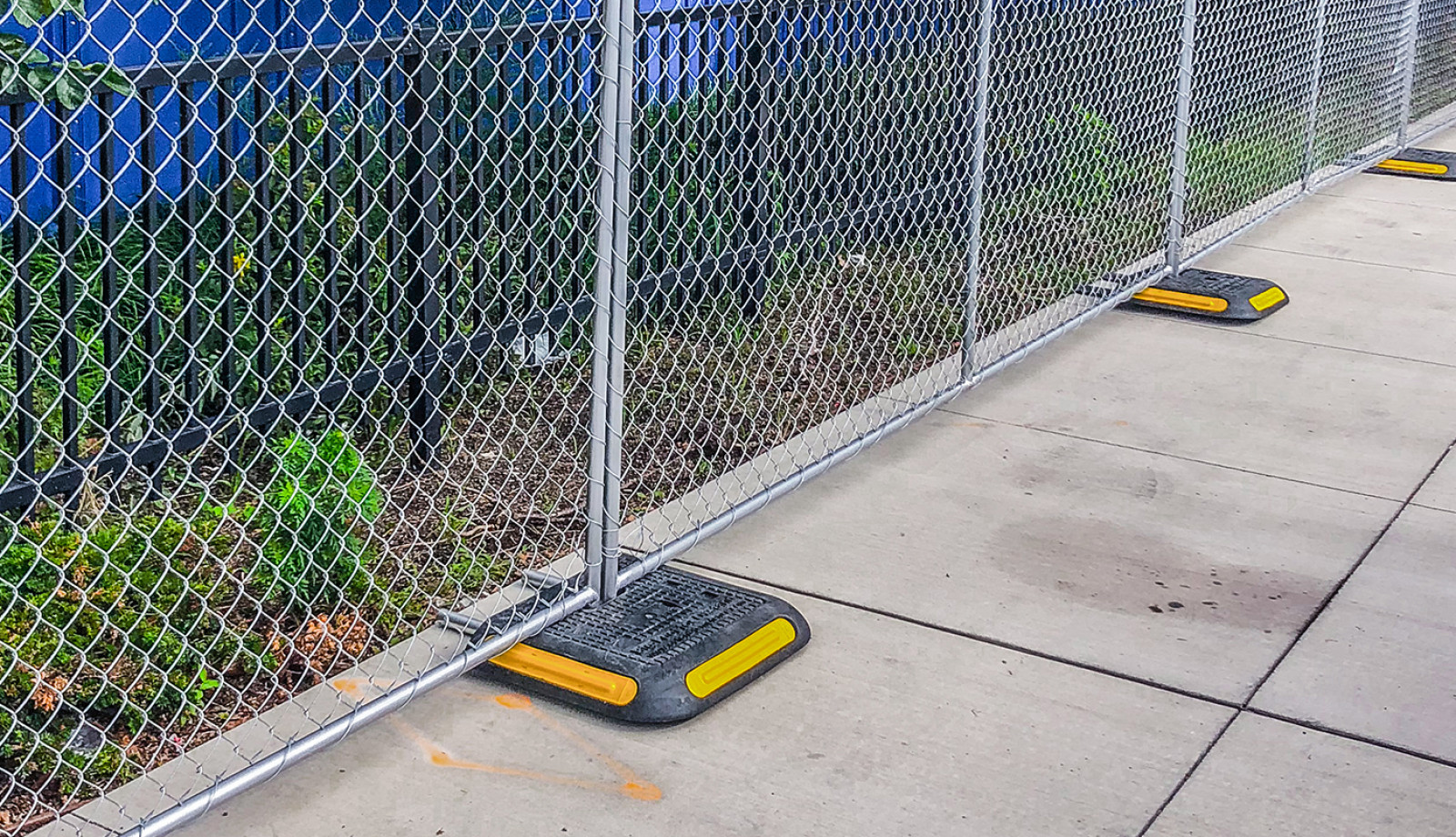 Highly Durable Temporary Fence Stand
Durable and reliable alternative to sandbags
Low profile, stackable ballast weight
For use with 18"x36" temporary fence stands
Compatible with OxStand
Designed for events and construction sites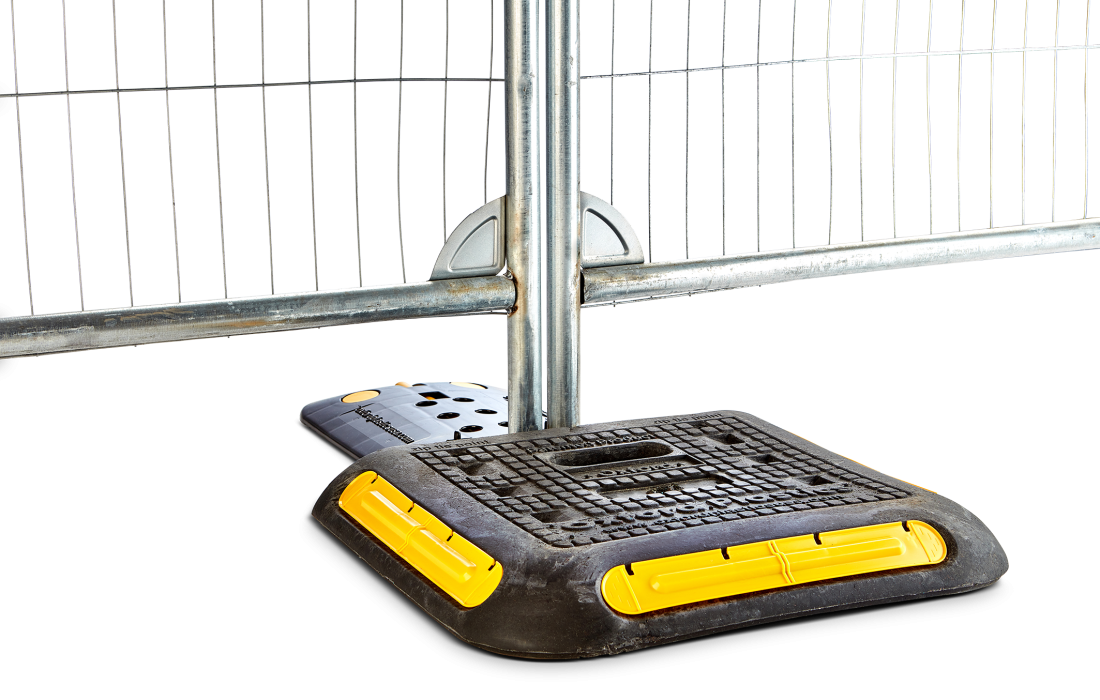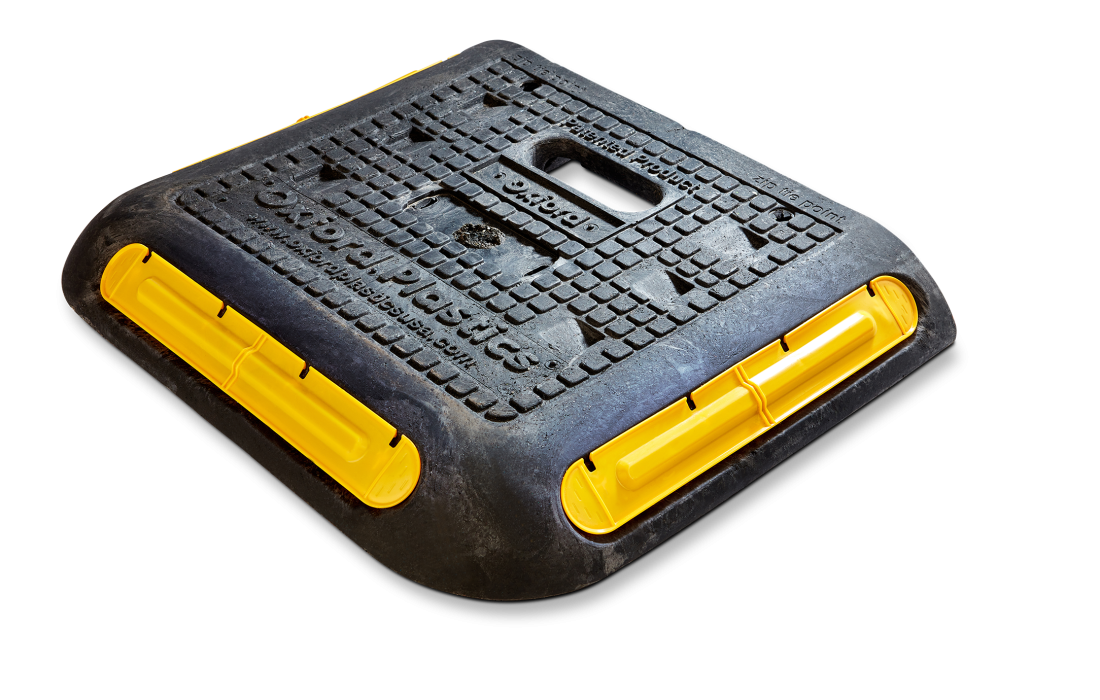 Features & Benefits
Our temporary fencing base is readily available within 2 – 3 days of being ordered, and hosts a wide range of benefits over other temporary fence base alternatives. Read our full Temporary Fence Weight guide for more information.
Anti-trip
Low profile height and high visibility strips reduce trip hazards
Secure perimeter
Fences remain upright when unattended, it will not deteriorate easily like single-use sandbags
Compact & stackable
Stacks neatly for ease of transport and storage
Wind Resistant
In inclement weather, securely stack multiple Temporary Fence Weights on a tube stand
Neat
No debris from deterioration unlike sandbags
Recyclable
Made of recycled PVC, the ballast is 100% recyclable
Easy carry
Fitted with handholds to carry multiple Temporary Fence Weights at once
Fool-proof security
No installer decisions required: the weight will always sit in the correct position on the stand
Downloads
Our Temporary Fence Weight is a durable alternative to sandbags. Find out more about the benefits of fence feet and bases from our helpful downloads, or visit our Fence Feet & Heavy Bases section for more products.
Product

Category

Type

pdf

Temporary Fence Weight

Temporary Fencing

Technical Guide

pdf

Temporary Fence Weight

Temporary Fencing

Product Sheet
Get in Touch
Ready to find out more or to get in touch with our sales team? Contact us now.
Temporary Fence Weight
Product ref.

4565

Tool code

O203

Height

3"

Width

24"

Length

19"

Weight

30lb

Quantity per pallet

72

Color

Black & Yellow