LowPro Road Plates & Trench Covers
LowPro 15/05 Road Plate System
Composite, lightweight alternative to steel road plates, suitable for 97,000lbs vehicles over a 28" wide trench or excavation.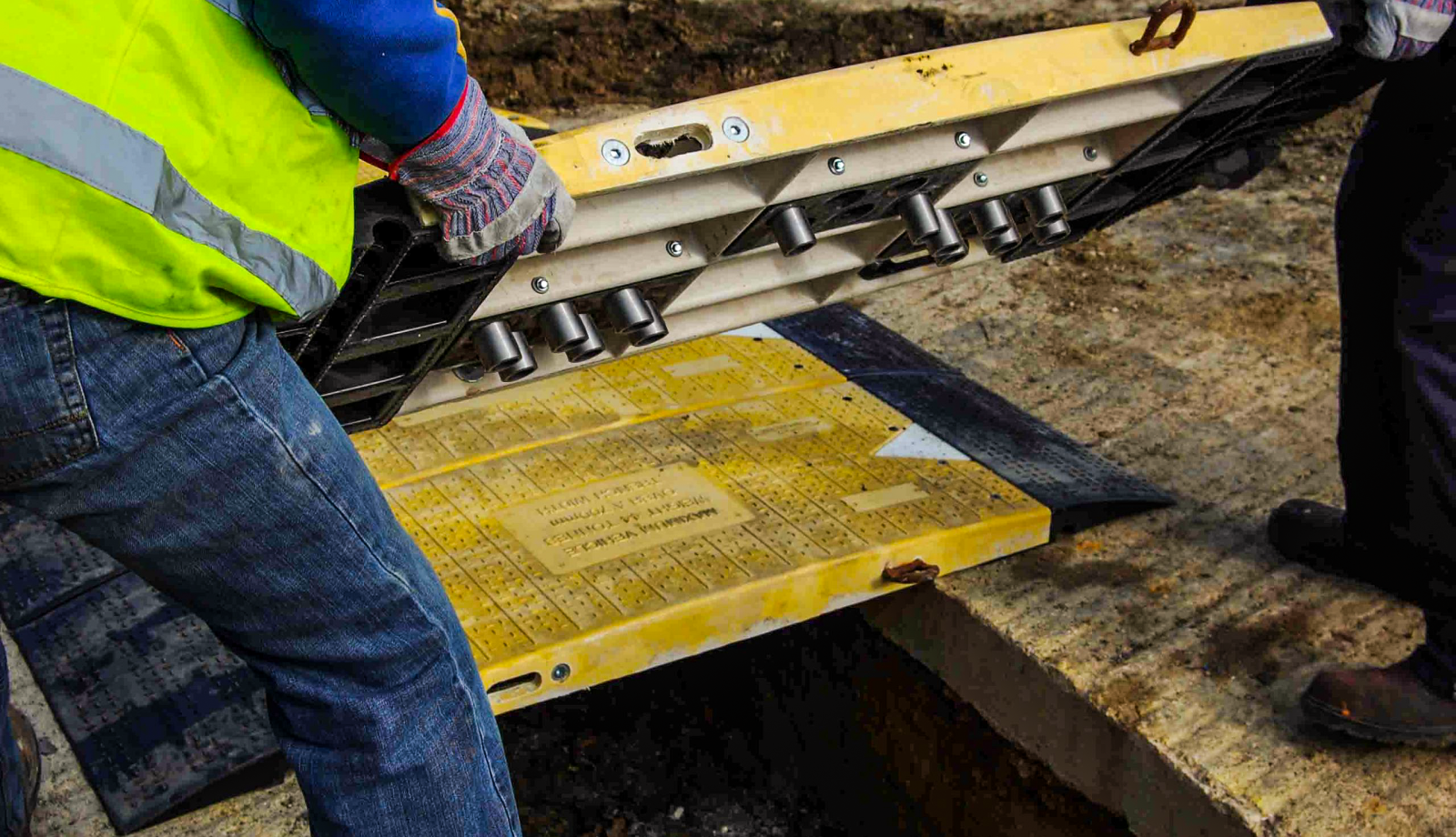 System Components
The LowPro 15/05 is a modular trench cover system of linking inner and end pieces, installed by hand.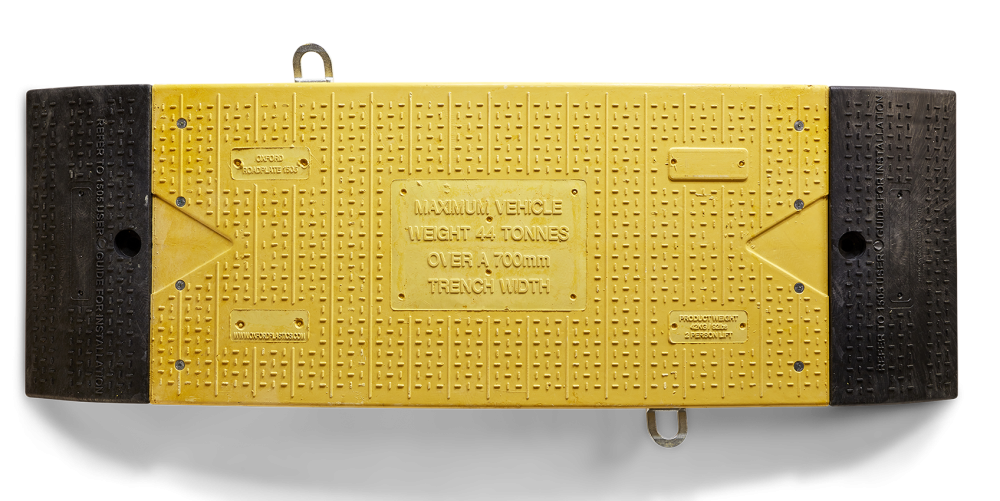 LowPro 15/05 Inner Piece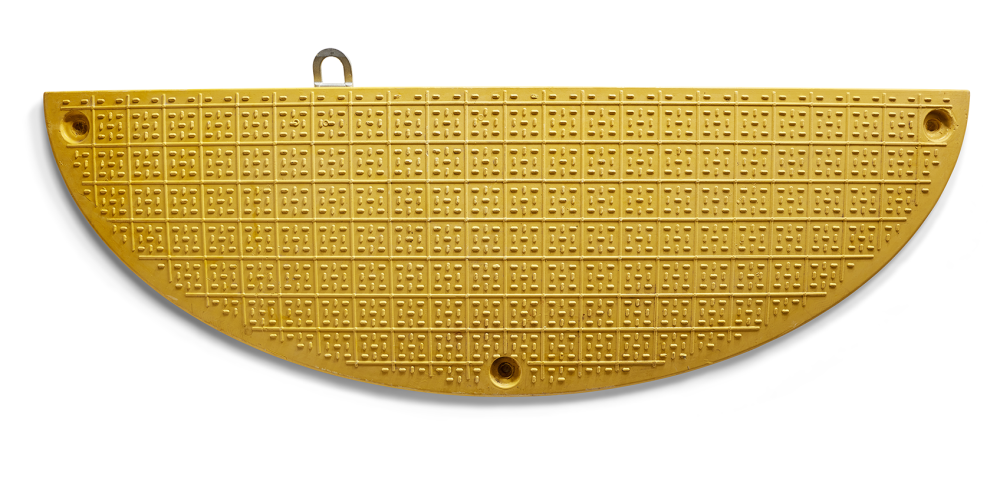 LowPro 15/05 End Piece
LowPro Road Plates Guide
Everything you need to know about the range of composite LowPro road plates from Oxford Plastics. Including how they work, installation instructions, and which LowPro to use.
2:41
Features & Benefits
Save Money
Save on the cost of a crane and other expensive lifting machinery
Save Time
Install by hand in minutes to safely cover the excavation
Reduce Carbon Emissions
Huge carbon emission savings compared to using traditional steel plates
Safety First
93lb units are light, reducing the risk of injury to hands and fingers
Super Strong
Supports 97,000lb vehicles over an excavation
Flexible
Linking units connect to cover any length of trench
Repairable
Spare parts can extend the life of the road plate
Secured in Place
Bolt down every second piece when left unattended. Patented drop pins also drop into the trench to stop the plates from sliding
Save Time & Money
Securely cover a road-width of trench in 10 minutes
Save hundreds of dollars on the rental of heavy-lifting equipment on site
Small and light enough to fit in the back of a truck
Lift and install the road plates by hand
Anti-slip surface molded into the road plates—no need to reapply anti-slip over time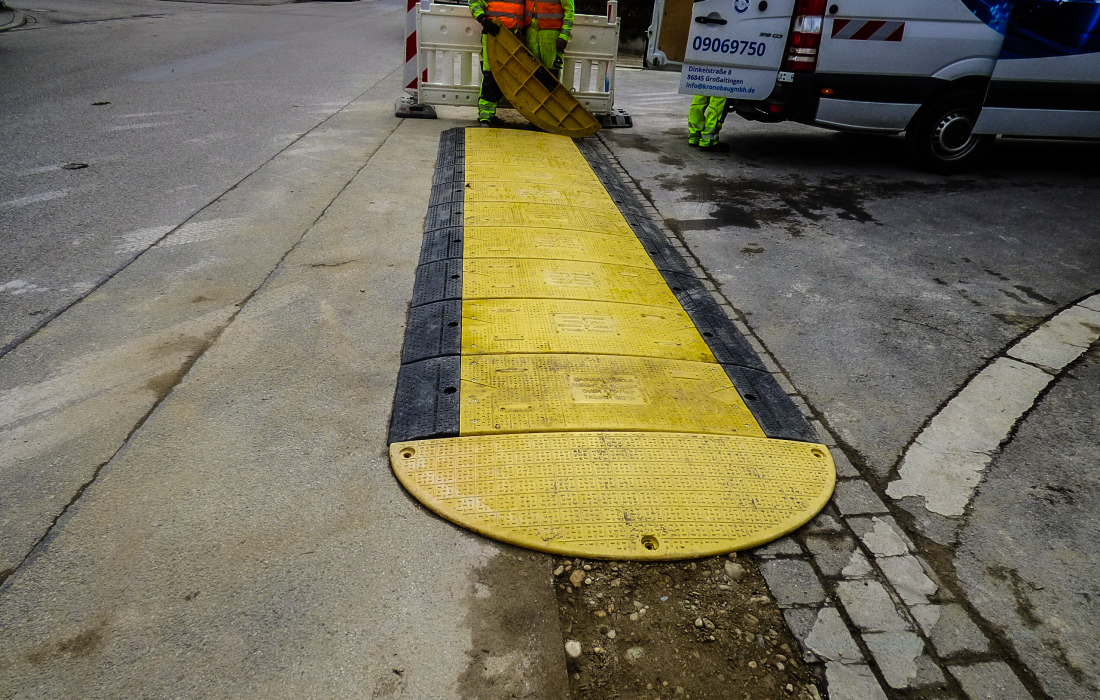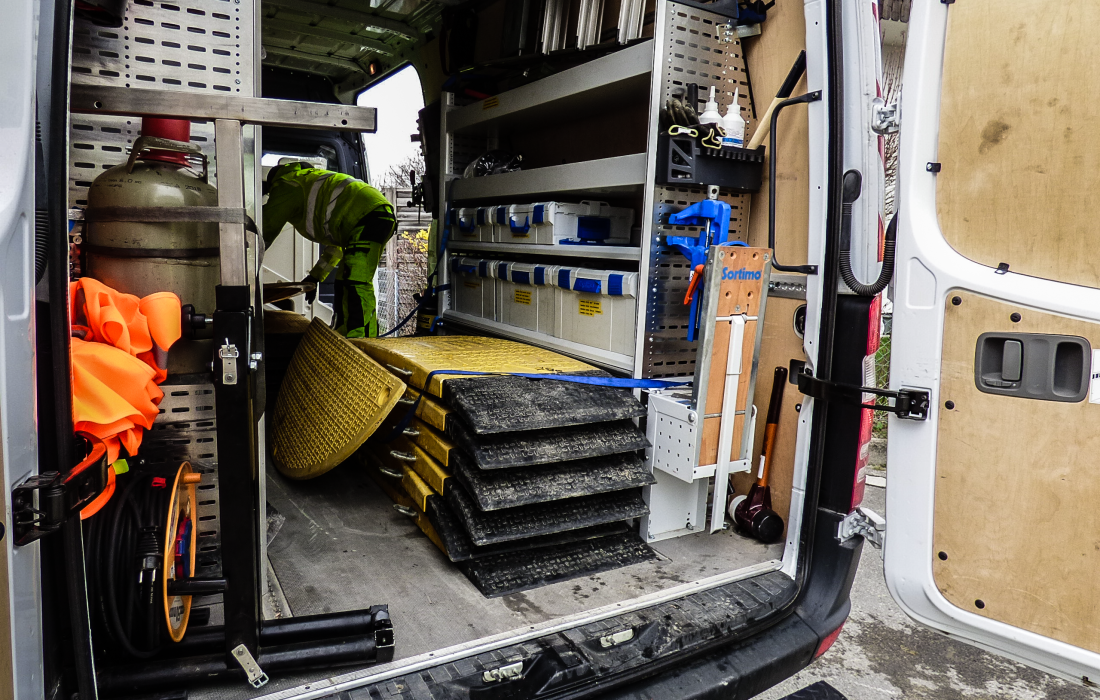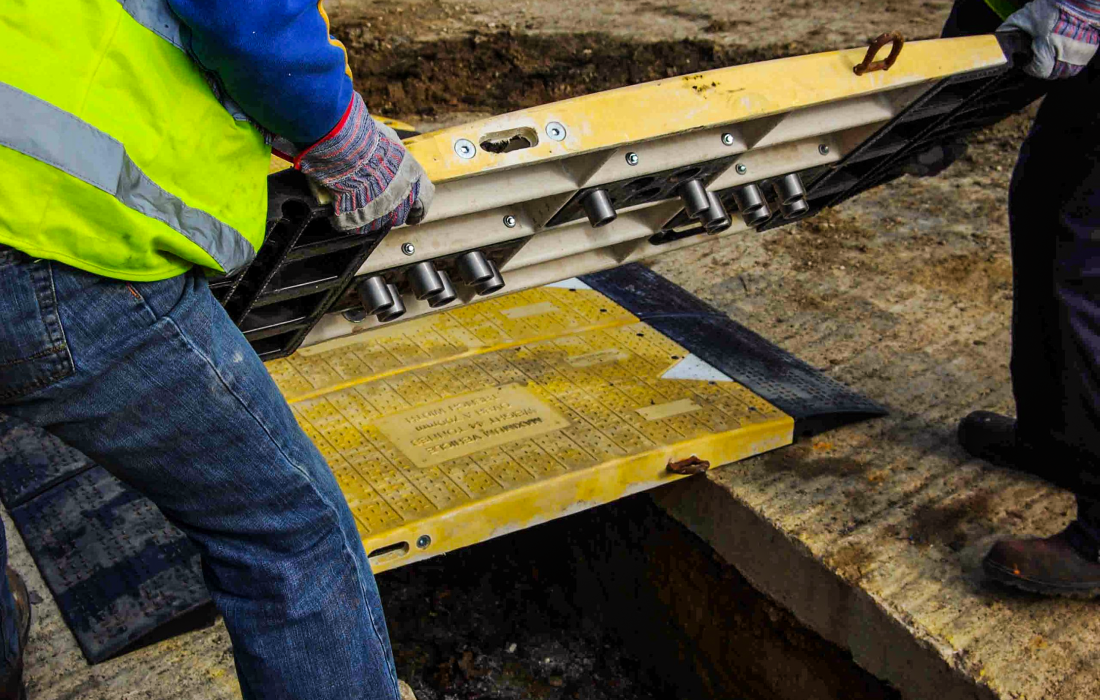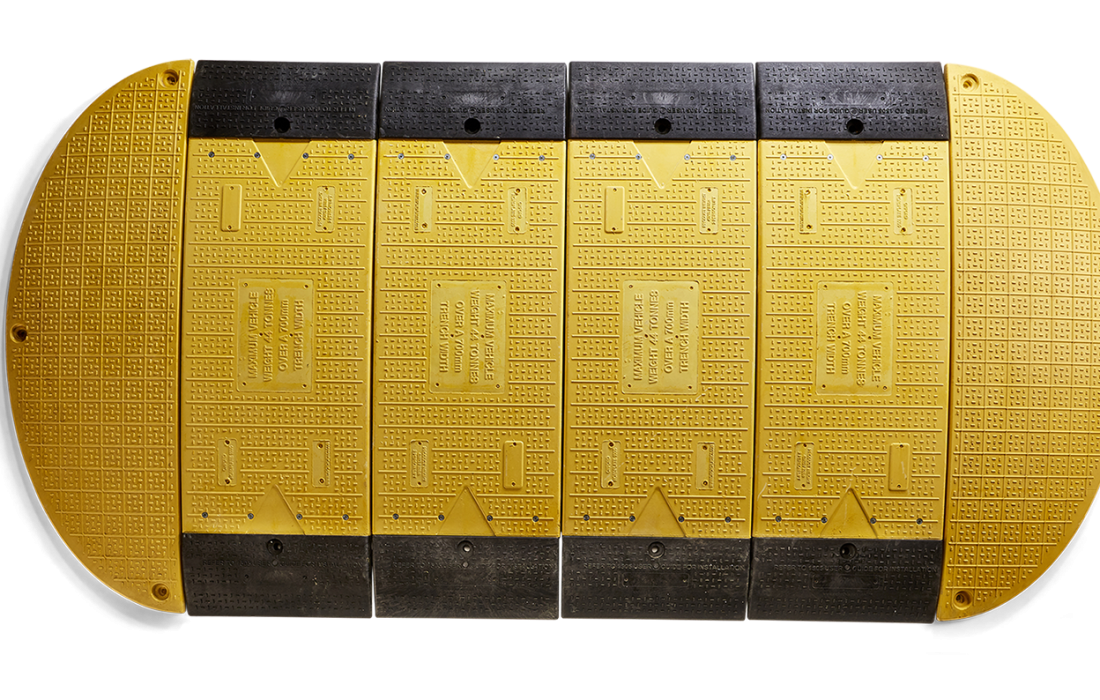 Get in Touch
Ready to find out more or to get in touch with our sales team? Contact us now.
The Alternative to Steel Road Plates
Strong Like Steel
LowPro 15/05 Plastic Road Plate is a direct alternative to 48" x 96", 0.8" thick steel road plates
Noise Dampening
Soft, rubber-like edges create a smooth surface for pedestrians and vehicles
Easy to Use
Instructions for use are molded into the anti-slip surface
Install by Hand
Small enough to fit in a van or truck, the LowPro 15/05 is installed quickly and easily by hand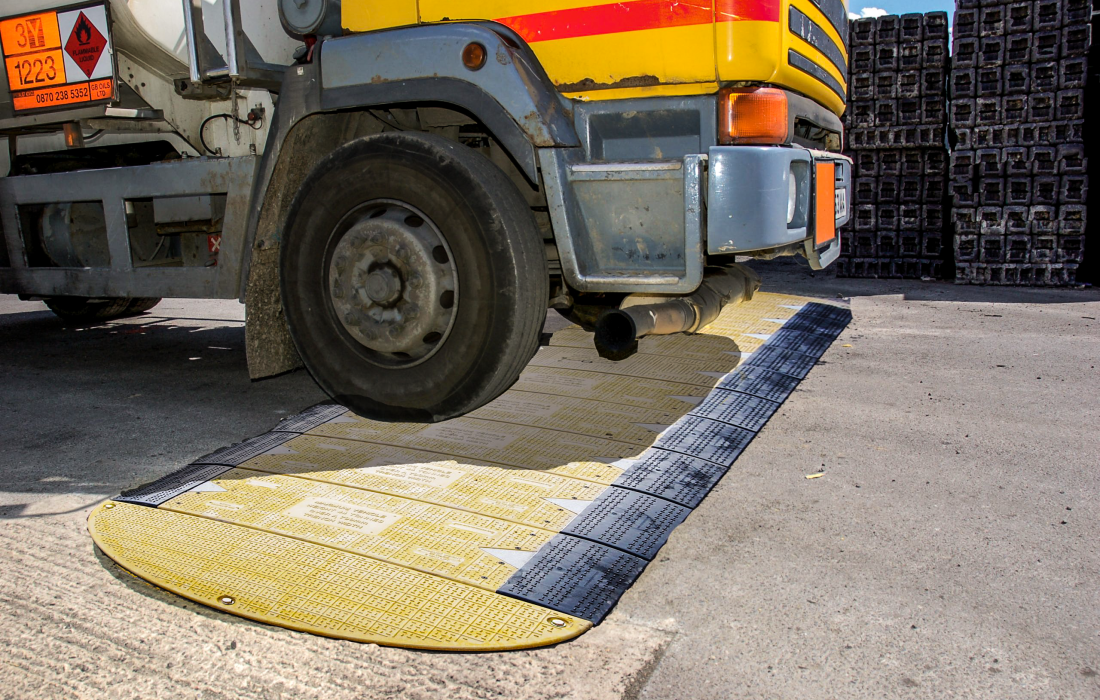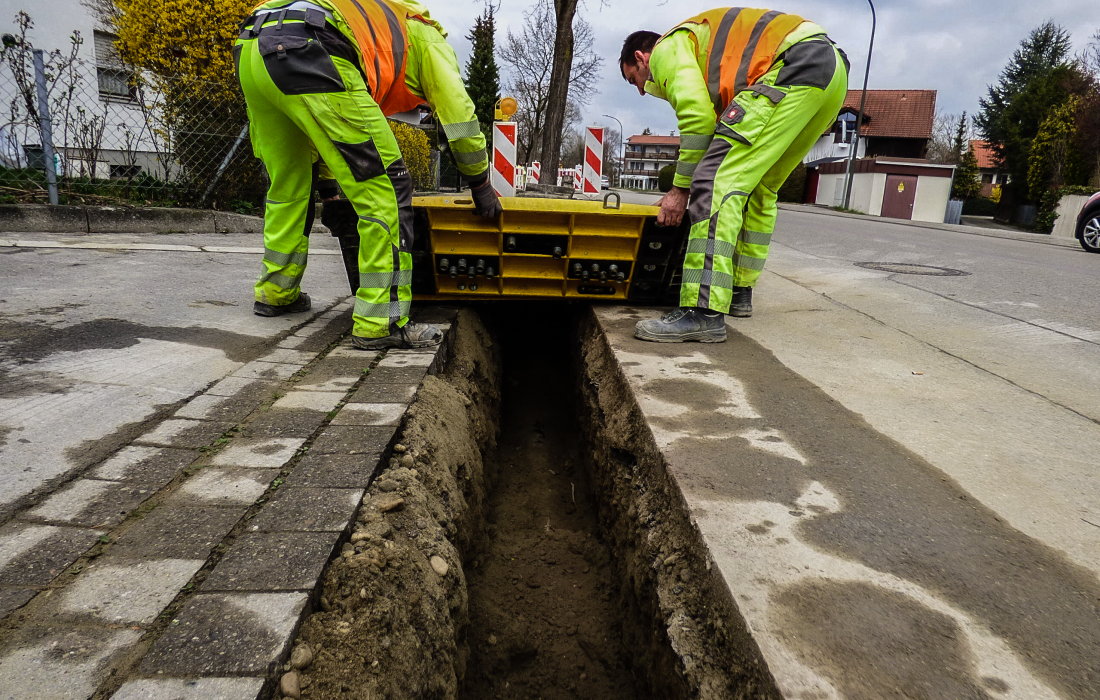 Reduce Carbon Footprint
Save up to 87% of CO2e
Using the LowPro 15/05 instead of steel plates reduces 79% of CO2e emissions over the lifetime of the equipment
Eliminate Carbon-Heavy Machinery
Because machinery isn't needed for installation, users can gain huge savings from transport & installation emissions
Right to Repair
Designed with the right to repair, spare parts are available to extend the life of your equipment
Spare Parts
Reduce cost and lower your carbon footprint by maintaining equipment with spare parts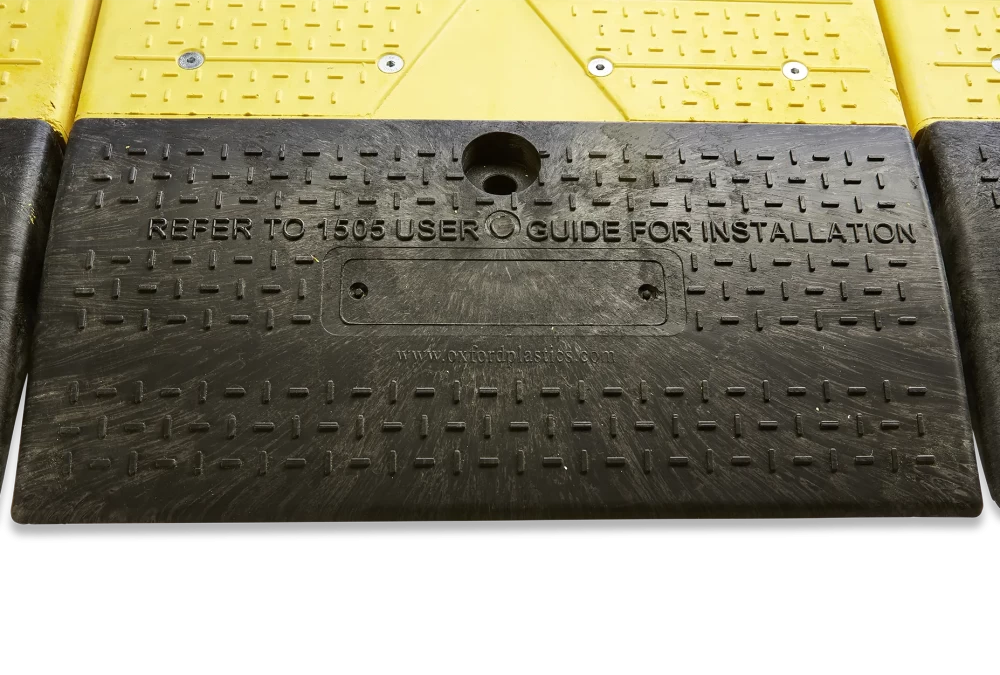 LowPro 15/05 Road Plate Black LowPro Edge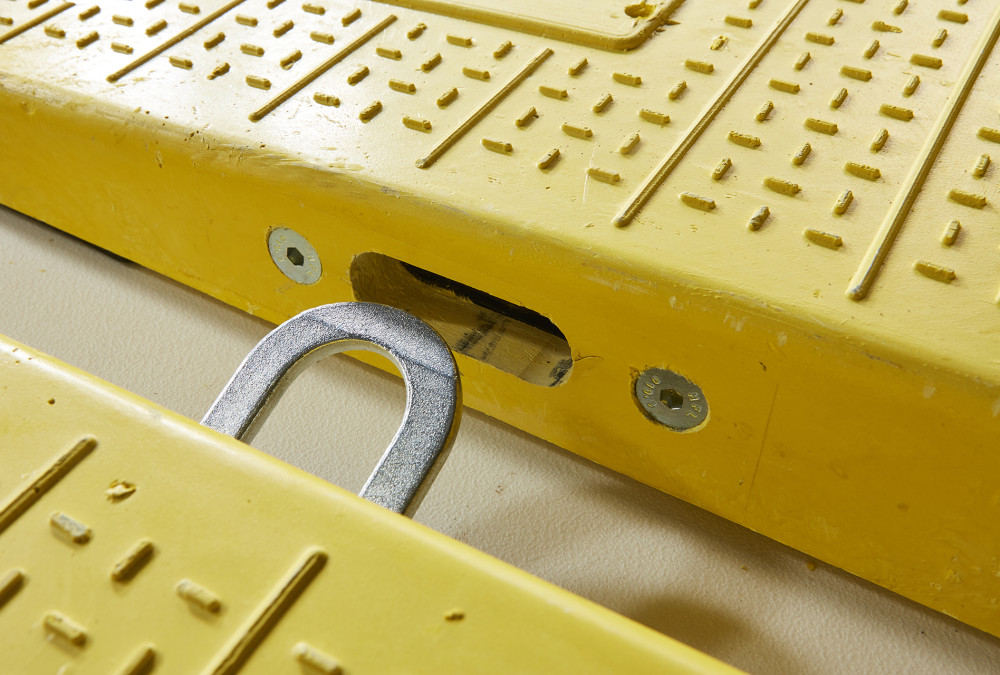 LowPro 15/05 Road Plate Male U Bolt Connector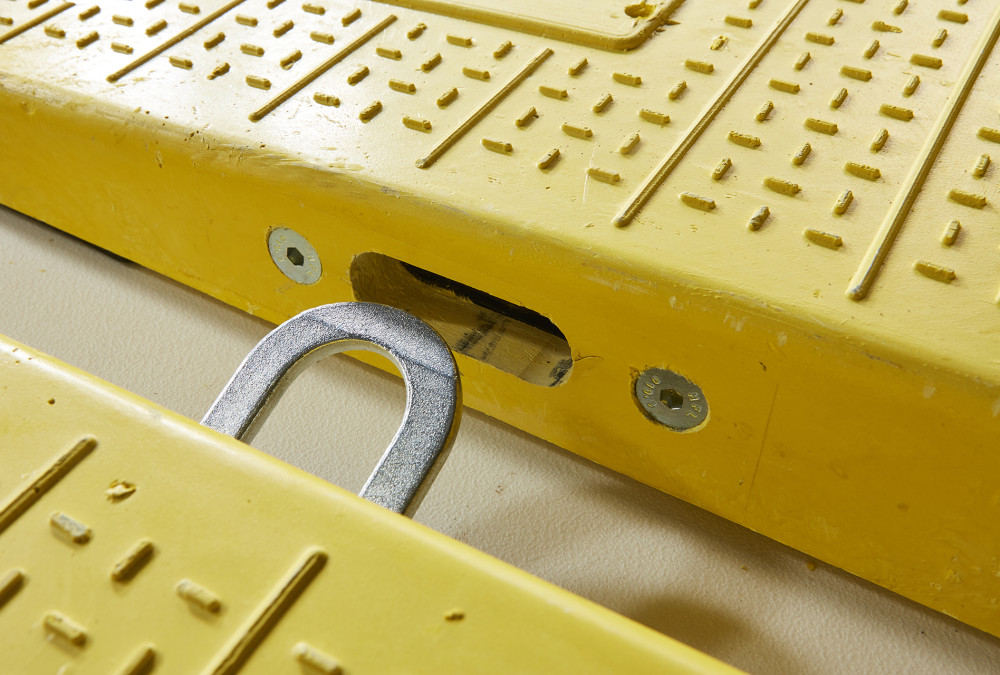 LowPro 15/05 Road Plate Female Locking Plate
Downloads
The LowPro 15/05 Road Plate is a heavy-duty modular road plate, designed to be easily transported and reduce noise pollution. For more information, take a look at the Product Sheet or learn more about trench covers in the Oxford Plastics Trench Cover & Road Plates Guide.
Product

Category

Type

pdf

LowPro 15/05 Road Plate System

LowPro Road Plates & Trench Covers

Product Sheet

pdf

LowPro 15/05 Road Plate System

LowPro Road Plates & Trench Covers

Technical Guide

zip

LowPro 15/05 Road Plate System

LowPro Road Plates & Trench Covers

Website Asset Pack

pdf

LowPro 15/05 Road Plate System

LowPro Road Plates & Trench Covers

LowPro Guide
LowPro 15/05 Road Plate Inner
Product ref.

3246

Tool code

O830

Height

3"

Width

20"

Length

59"

Weight

93lb

Quantity per pallet

20

Full pallet height

35"

Color

Yellow & Black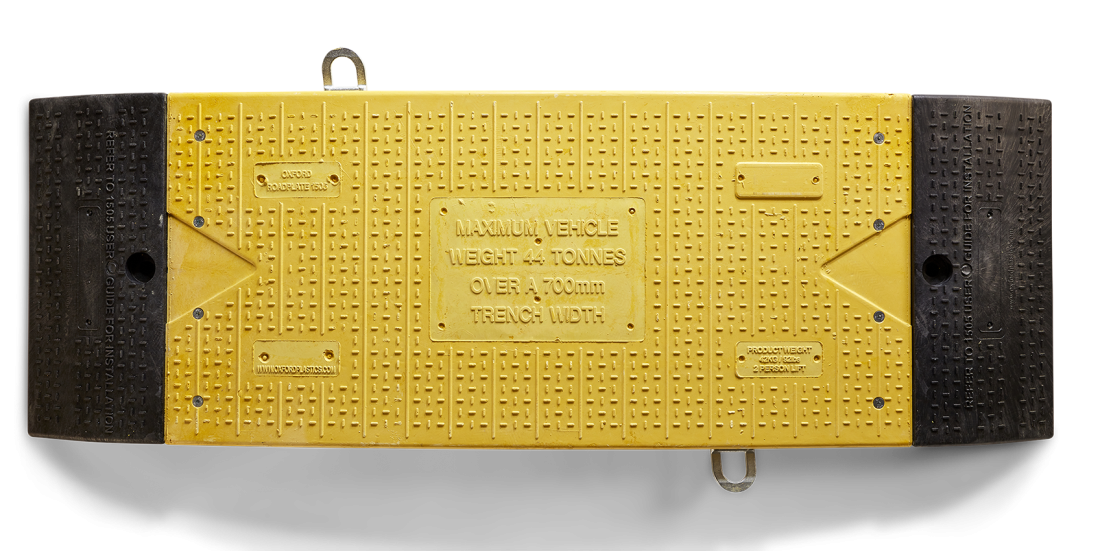 LowPro 15/05 Road Plate End
Product ref.

2385

Tool code

O814

Height

3"

Width

20"

Length

59"

Weight

51lb

Quantity per pallet

20

Color

Yellow