Dedicated to Sustainability
Oxford Plastics is driven by a commitment to sustainability. We build the circular economy into our products by designing them to be long lasting, repairable, and recyclable.
In 2022, we're building on this commitment further by focusing on the "Right to Repair"—making sure spare parts are available to equipment users.
The pallets, cardboard, and paper from our production units are fully recycled, and as our business grows we're finding new ways to reduce our carbon footprint and create more sustainable products.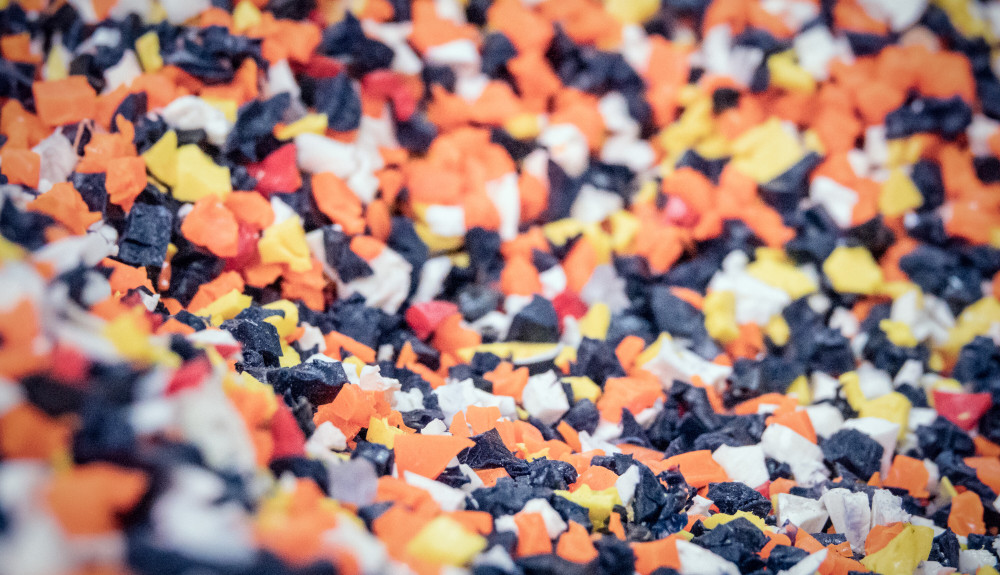 Sustainability Through the Supply Chain
Our Sustainability Objective
In 2022 we will define the carbon emissions of our products to enable our customers to reduce their carbon footprint through informed choices.
What This Means for Our Customers
In 2019, the Construction industry was responsible for 38% of global carbon emissions. By working together, we can invest in the circular economy, lower emissions, and reduce our impact on the planet.
Closed-Loop Manufacturing
Our unique closed-loop manufacturing process means 75% of our products are manufactured from recycled plastics (we're working on the rest), while 100% of our products can be recycled or recovered for energy.
1. Our ESG Framework
Our people, business values, & ethics. Long-term targeting of CO2 emissions by reducing our site and product carbon footprint.
2. Product Design
Designing recyclability, transportability, repairability, and durability into our products.
3. Recycled Materials
Increasing the use of recycled plastic as a source material.
4. Our Customers' ESG Framework
Servicing demands for innovative ECO product solutions to reduce CO2e within the supply chain.
5. Transportability & Repairability
Reducing CO2e from logistics with man liftable and compact products. Products are maintained to prolong life & usage.
6. End of Life
Ethically disposing of products which can be returned to us, recycled, and reused.
Get in Touch
Ready to find out more or to get in touch with our sales team? Contact us now.