System Components
The SafeGate barrier system comes in red or yellow and with SafeBase feet for maximum wind resistance.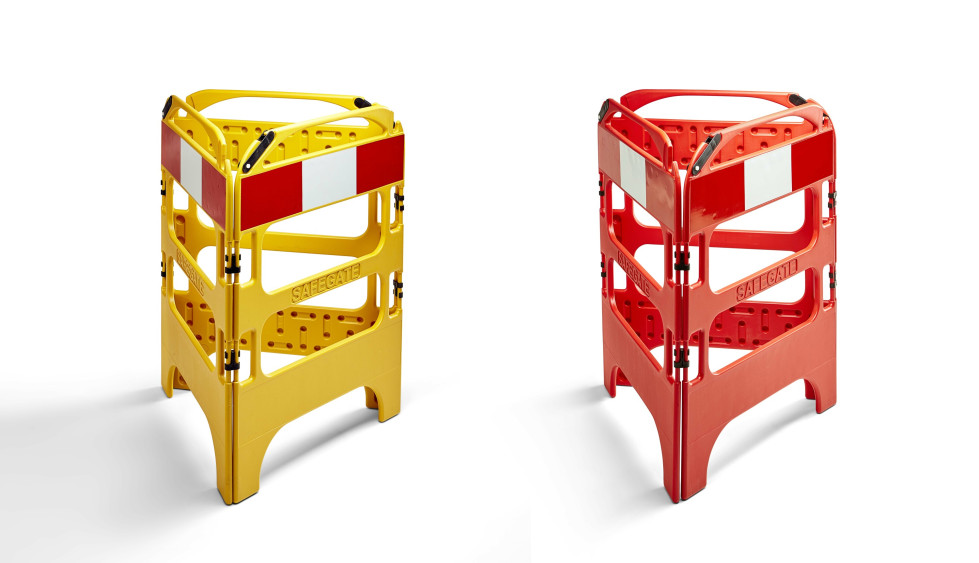 SafeGate 3-Gate Barrier in Yellow or Red
SafeGate 4-Gate Barrier in Yellow or Red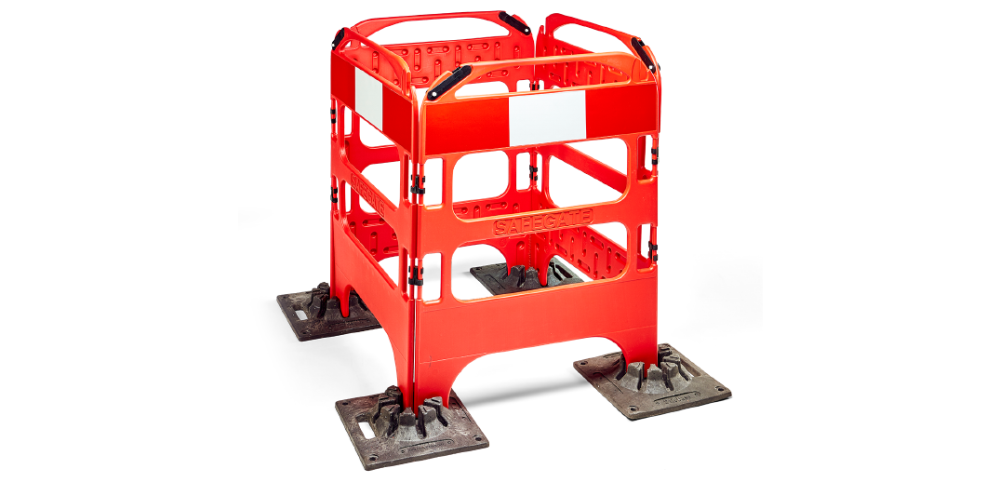 SafeBase
Features & Benefits
Telecom Barrier
Manhole barrier designed for street works and temporary excavations
Compact
Small enough to fit in the back of a van, which is ideal for 1-person worksites
Lightweight
Each gate weighs 4lb and the SafeGate is erected in seconds – meaning it's perfect for fast response solutions
Wind Resistant
Deploy with a 4-gate SafeGate in a square with 4 SafeBase feet for wind resistance up to 60mph
Versatile
Deploy the gate barrier in a straight line or square, supported by SafeBase feet and integral locking bar
Recyclable
Made of HDPE, the barrier is 100% recyclable
Recycled Plastic
SafeBase ballast feet are made from recycled plastic
Modular
Hinged clips allow SafeGate barrier gates to be dissembled or extended
Portable Gate Barrier
Lightweight, which keeps overall vehicle weight low, and allows for easy installation
Keep sites protected in high wind conditions by using the SafeBase
Clearly cordon off areas to reduce the danger of pedestrians/site staff entering restricted zones
Portable solution making it easy to carry & deploy
Can be configured in a square or in a line with the SafeBase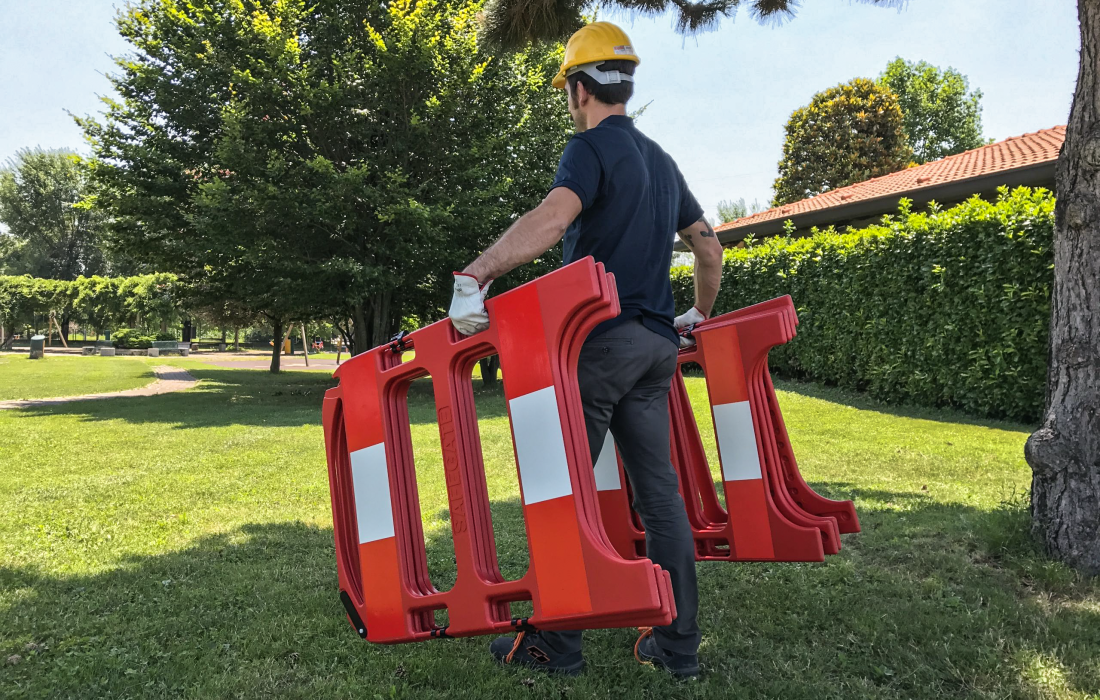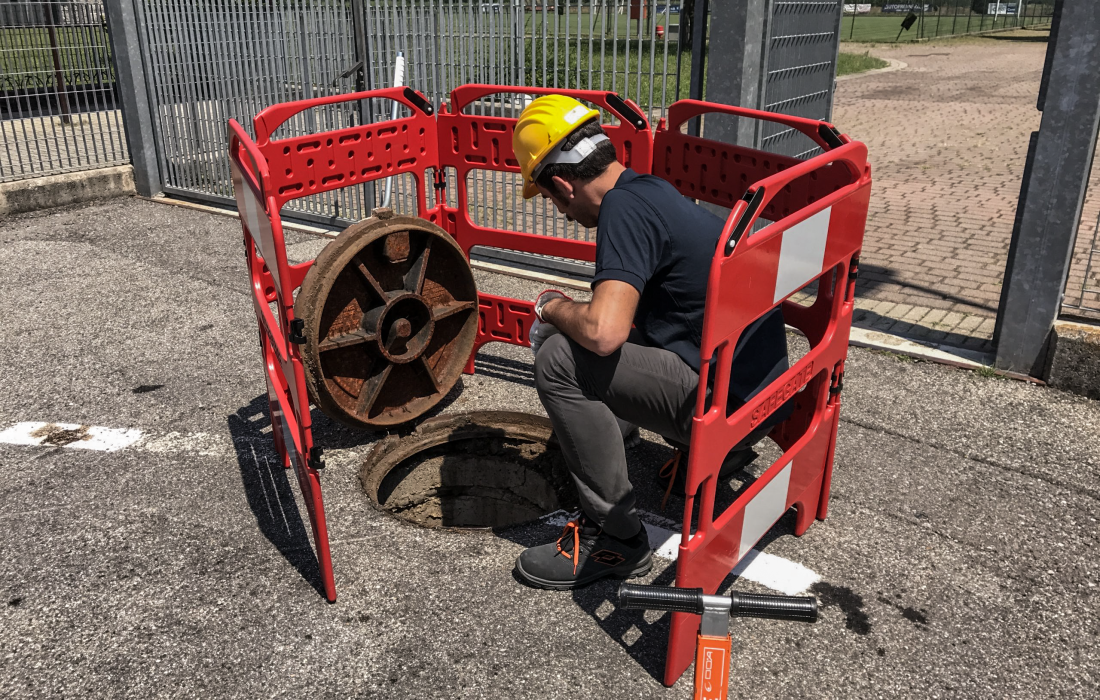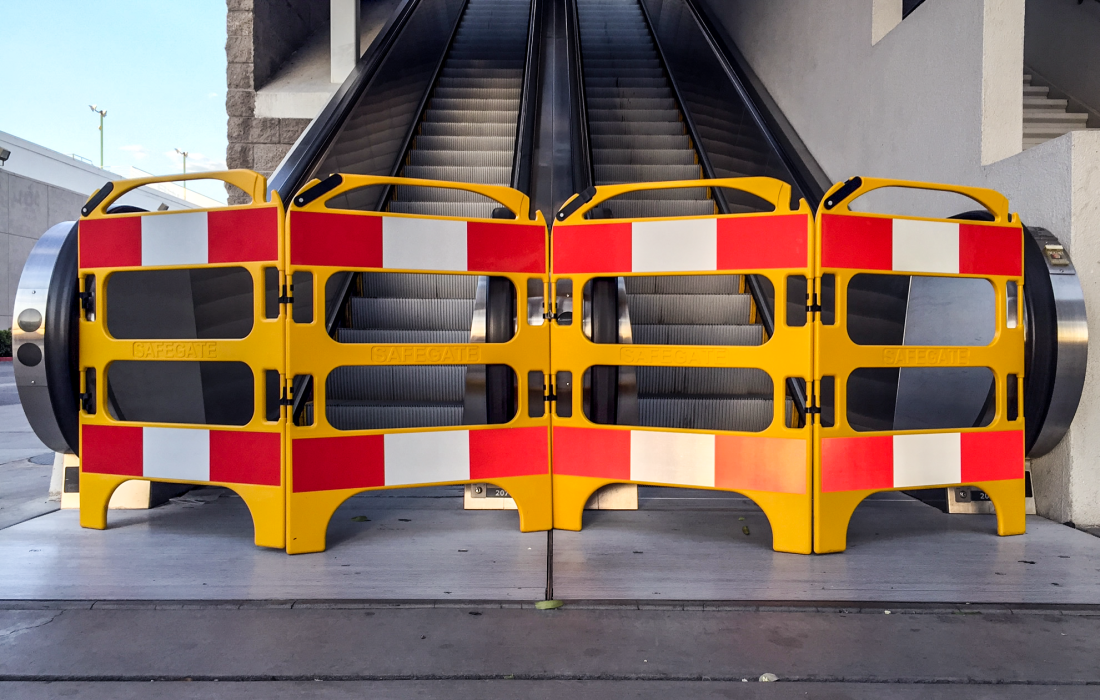 Get in Touch
Ready to find out more or to get in touch with our sales team? Contact us now.
Spare Parts
Extend the life of your equipment and reduce your carbon footprint with spare parts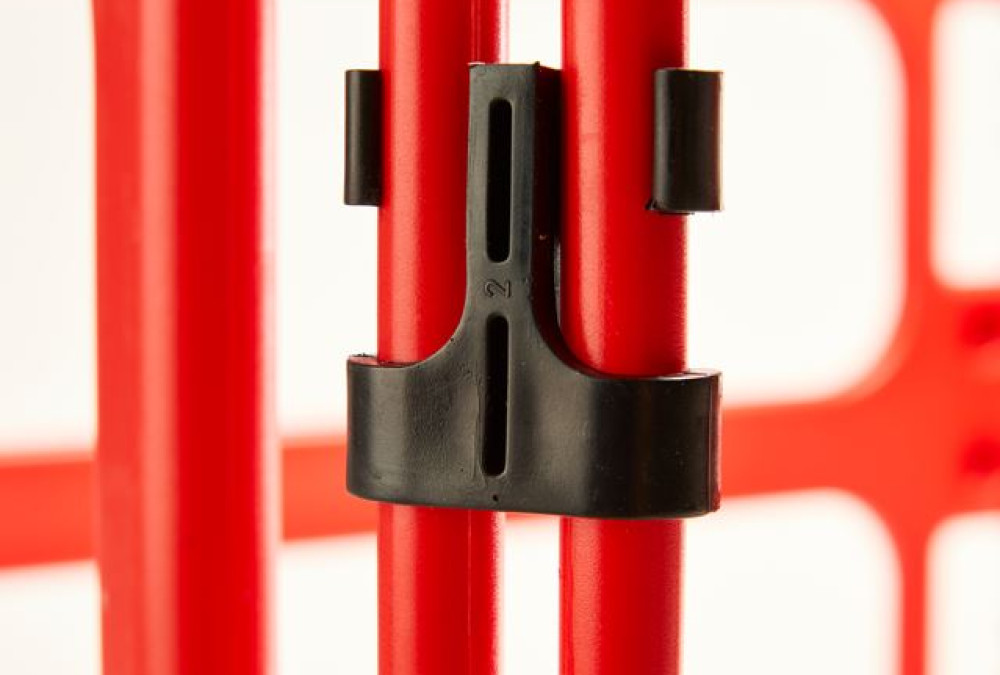 SafeGate Replacement Clips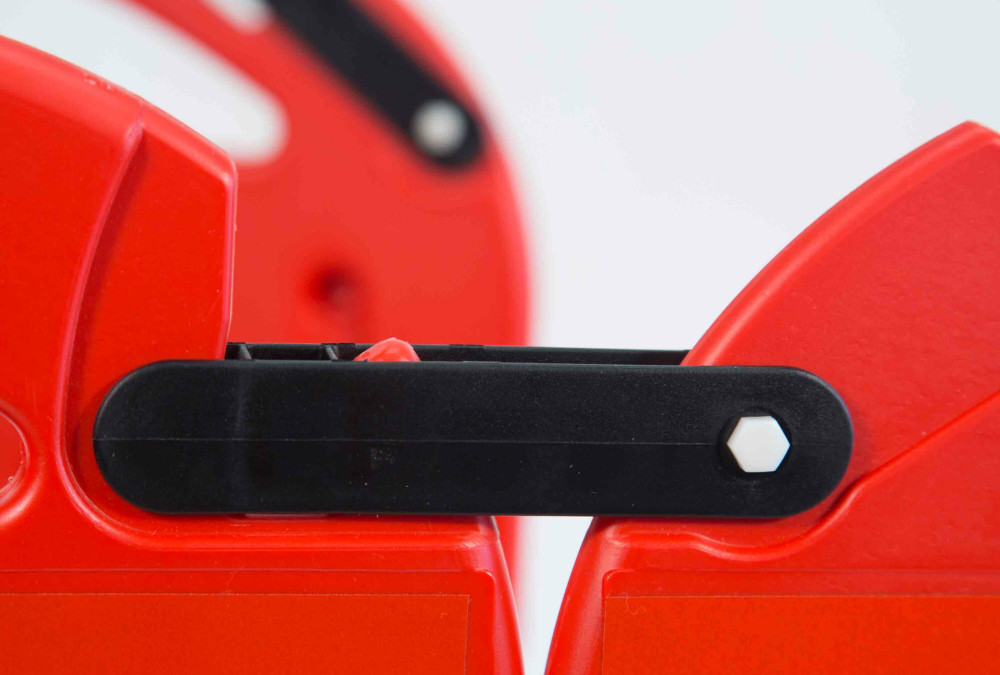 Replacement Lapping bar with fixings
Downloads
Our light and portable SafeGate is ideal for manhole repairs and the telecoms industry. Find out more about our safety fencing from our helpful downloads, or visit our Barriers section for more products.
Product

Category

Type

pdf

SafeGate

Barriers & Fencing

Product Sheet

pdf

SafeGate

Barriers & Fencing

Technical Guide

zip

SafeGate

Barriers & Fencing

Website Asset Pack
SafeGate 3 Way Gate Barrier Red with Reflective
Product ref.

5069

Tool code

O9737

Height

39"

Width

2.5"

Length

29.5"

Weight

13lb

Quantity per pallet

25

Full pallet height

62.5"

Color

Red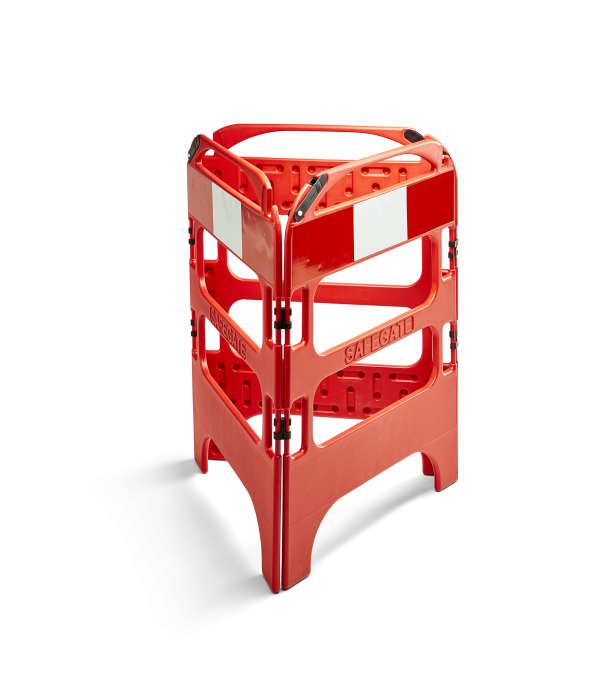 SafeGate 3 Way Gate Barrier Yellow with Reflective
Product ref.

3613

Tool code

O9737

Height

39"

Width

2.5"

Length

29.5"

Weight

13lb

Quantity per pallet

25

Full pallet height

62.5"

Color

Yellow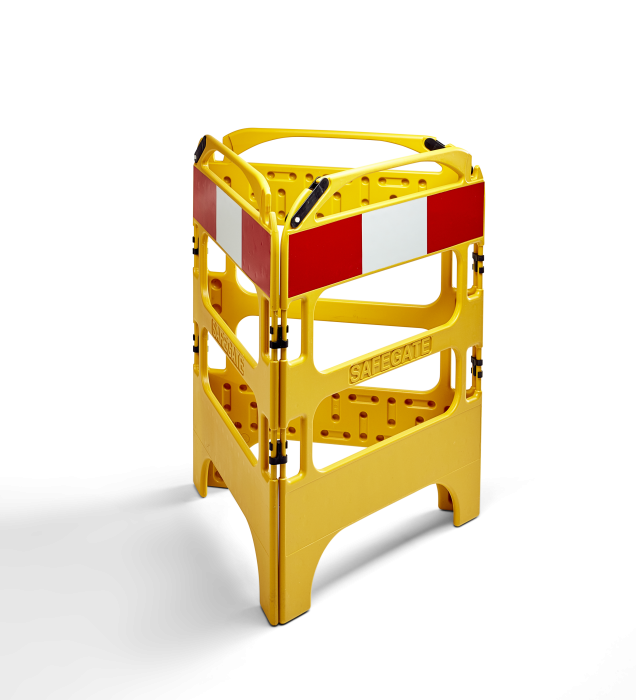 SafeGate 4 Way Gate Barrier Red with Reflective
Product ref.

3609

Tool code

O9738

Height

39"

Width

3"

Length

30"

Weight

18lb

Quantity per pallet

20

Full pallet height

60"

Color

Red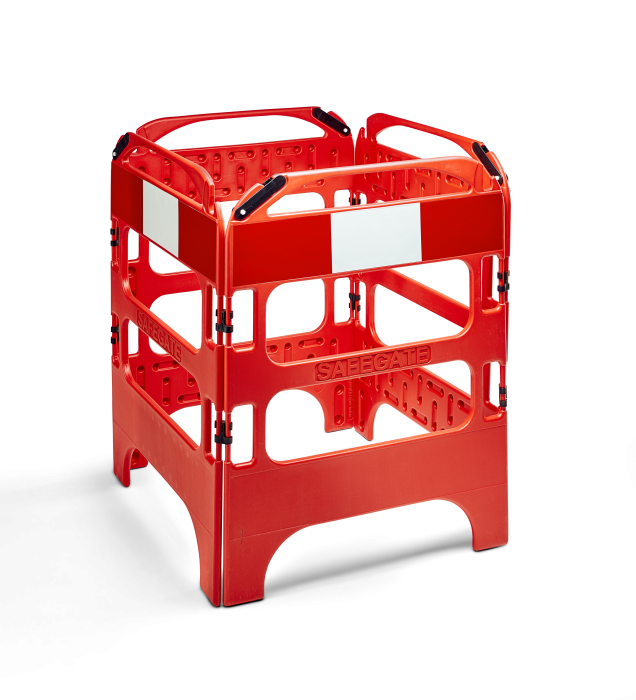 SafeGate 4 Way Gate Barrier Yellow with Reflective
Product ref.

3610

Tool code

O9738

Height

39"

Width

3"

Length

30"

Weight

18lb

Quantity per pallet

20

Full pallet height

60"

Color

Yellow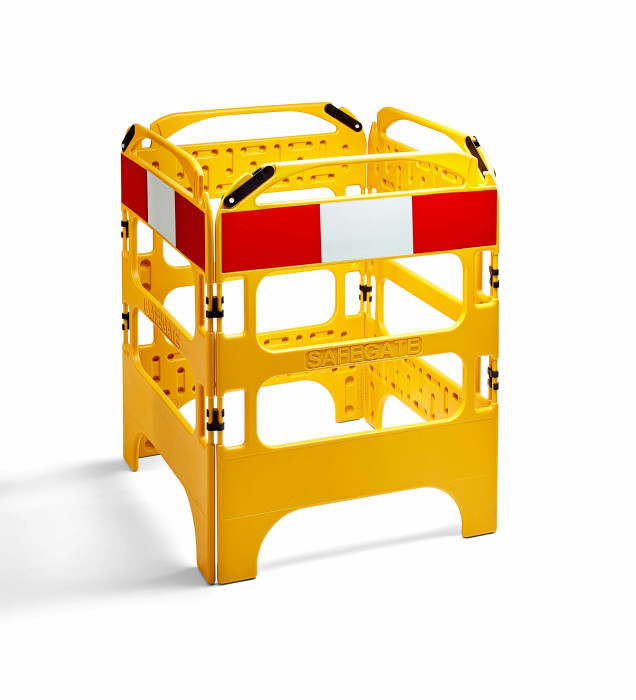 SafeBase
Product ref.

4627

Tool code

O204

Height

3"

Width

13"

Length

13"

Weight

6lb

Quantity per pallet

150

Color

Black