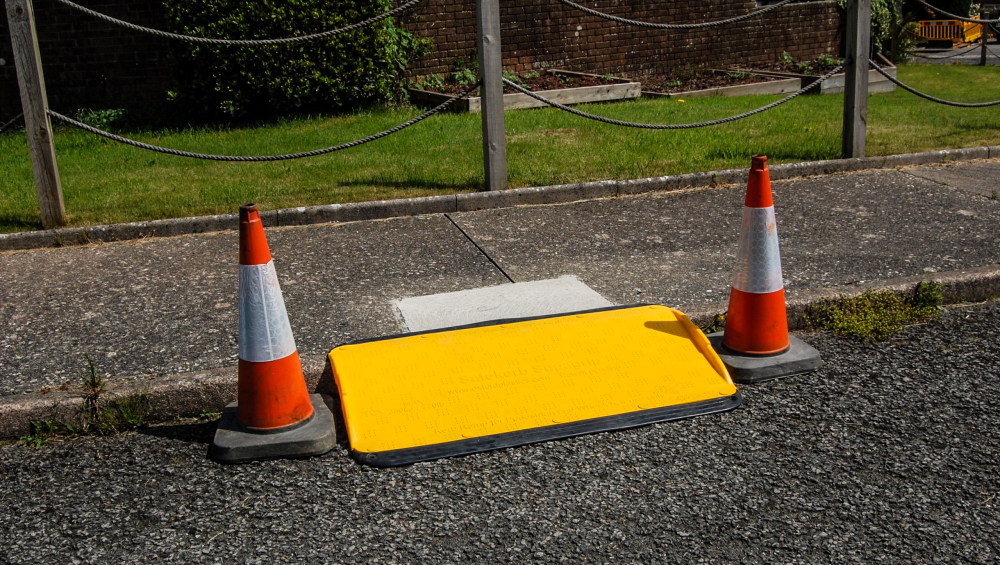 The role of a site manager is to organize work carried out on construction sites, ensuring it is completed safely, on budget and on time. Whilst the role involves liaising with a variety of people, the key aspect is making sure each project has adequate staff, materials and machinery to complete the job.
Whilst some products such as PPE are a necessity on each site, some additional products can help save time. We have picked our top time saving products every site manager needs to ensure a safe building site.
Temporary fencing
As some projects require less time, temporary fencing and barriers are a great product solution for cordoning off areas temporarily. Instead of spending your time sectioning off areas with more permanent solutions, barrier systems are quick and easy to assemble – ideal for traffic control, construction sites and facilities management.
Trench covers
Depending on the location and nature of the project you are undertaking, trench covers are a great solution for covering uneven surfaces, drains, porthole, digs and excavations. Available in a variety of sizes and materials, trench covers are essential for maintaining accessibility. Composite road plates like the LowPro15/10 and the LowPro23/05 have better durability and are more lightweight compared to steel plates or plywood boards – saving you time and money.
Ground protection
A product worth having on-hand for every site manager is ground protection mats. Our EnduraMat is heavy duty, making it ideal for worksites and events. They can be used on many surfaces to protect the ground as well as provide easy access for pedestrians and workers as well as vehicles such as forklifts, trucks, cranes and diggers.
Wheelchair ramps
Wheelchair ramps such as our SupaGrip wheelchair ramp can not only be used for wheelchairs, but for foot traffic and bicycles. They are a temporary solution that can be easily installed and may not require the use of bolts in some cases, helping you to save time. They are 100% recyclable and can be re-used, repaired and replaced saving you money and hassle.
At Oxford plastics, our wide range of site safety products are designed and manufactured to be long-lasting, high-quality and problem-solving equipment for any site safety manager looking to save time. Find out more about our comprehensive range of products for your site or get in touch with our friendly team today.