Case Studies
Barhale Reduces Carbon Footprint with Oxford Plastics' Composite Road Plates
Learn how Barhale reduced their carbon footprint, improved efficiency and increased safety when trialling the LowPro range at the Hampton Loade Treatment Works.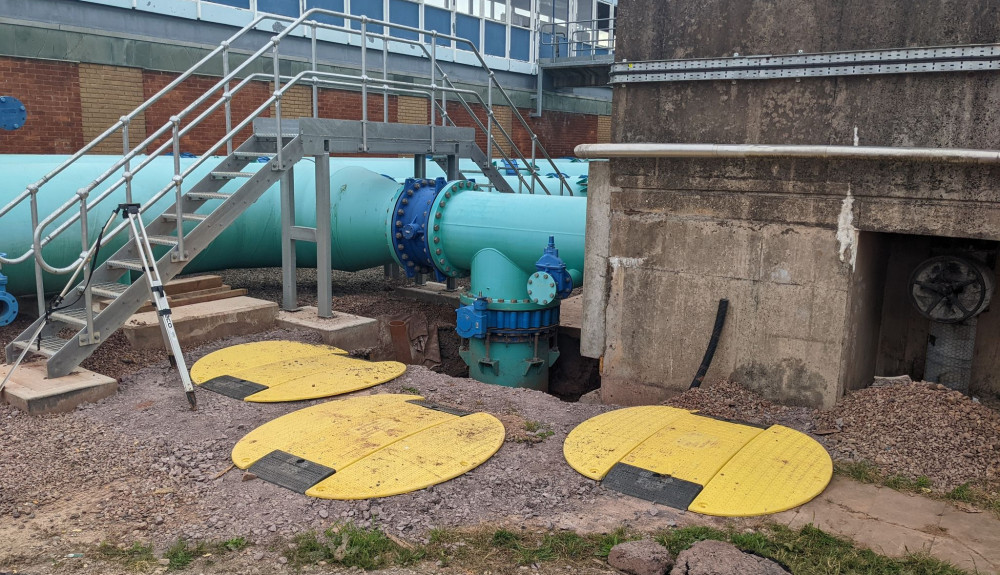 As a leading manufacturer of composite road plates, we're excited to share our experience partnering with our major distributor Speedy, who trialled our LowPro Road Plates with Barhale at water treatment works site in Shropshire. In this case study we'll explain how the trial resulted in fantastic benefits for Barhale. Namely improving their safety standards, reducing their carbon footprint and saving them time and money.
Who are Barhale?
Barhale are a civil engineering and infrastructure specialist, who provide a range of services such as tunnelling, pipeline infrastructure and water engineering. Barhale are a leading contractor in the industry, working on various projects with clients such as local authorities, utilities and major contractors. The companies main focus is on safety and sustainability, which aligns with our values here at Oxford Plastics.
The Project: Hampton Loade Treatment works
The trial at the Hampton Loade Treatment Works in Shropshire is part of a larger £55M rebuilding and refurbishment project. Hampton Loade treatment works, near Bridgnorth in Shropshire, serves up to 700,000 customers, and the refurbishment project aims to create an innovative and environmentally sustainable ceramic membrane-based water-filtration system.
The results
In the trial, the LowPro composite plates came out on top in comparison to steel plates and helped Barhale to reach their environmental goals while improving safety and efficiency at the same time.
Reduced carbon footprint
The LowPro road plates have a whole lifecycle impact that is 79% less than steel road plates, making them an excellent choice for companies like Barhale who are committed to sustainability. Less carbon is released into the environment when switching to the LowPro range as less machinery is used to install them in comparison to steel road plates.
Increased safety
The trial also saw an increased level of safety at the Hampton Loade Treatment Works. There was a lower risk of accidents when using the LowPro plates due to their easy two-man manual handling. The bright yellow colour and sloped edges makes the LowPro plates less of a trip hazard, as traditional road plates blend into the surface and have proud edges and unlike traditional steel road plates, the modular design of the LowPro Road Plates adapts to uneven ground surfaces, providing a safe and stable surface for workers.
Increased efficiency
Using LowPro road plates instead of steel road plates increased efficiency during the trial. Previously, if access was needed to the service chambers, it was disruptive and resulted in the need for using heavy machinery to move the steel road plates. The LowPro plates can be moved manually and quickly, making them much more efficient.
If you're ready to improve your carbon footprint, increase your site safety and improve your efficiency, explore the full range of LowPro products today. Or, for more information contact our helpful team.
Get in Touch
Ready to find out more or to get in touch with our sales team? Contact us now.