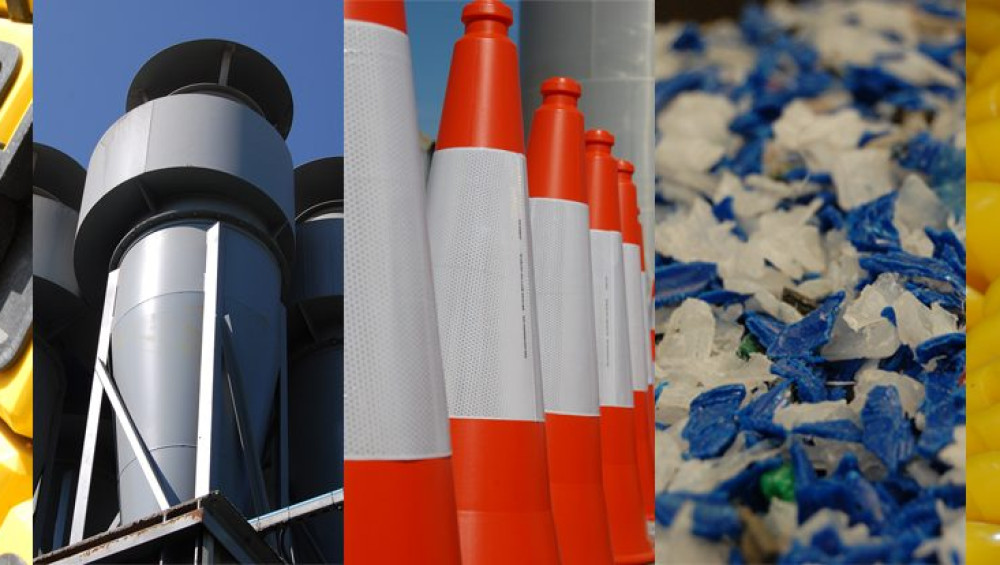 Since 2021, we have brought new carbon measures into our business to reduce the emissions in our supply chain. Creating a circular economy not only helps us to reduce our own emissions but also impacts our customers, suppliers and the end users of our products.
If you need more information, we've also put together a glossary of some of the commonly used sustainability terms we use when explaining how we're working to reduce carbon emissions in our supply chain and our products.
What drives our commitment to sustainability?
Creating products that are innovative, safe and compliant is of the utmost importance to us. We're always looking for ways to make our products greener and more sustainable, some of the drivers behind our green strategies include.
Climate change: As a family run SME, we understand the impact of climate change and the value of doing our bit to help the planet.
Our customers: There's an increased demand from our customers for more sustainable products. In 2019 the construction industry was responsible for 38% of the global carbon emissions. There's increased pressure on the industry to improve its carbon emissions.
Legislation and compliance: The government in the UK has set out a series of policies and proposals for decarbonising all sectors of the UK economy to meet net-zero targets by 2050.
Quality: Creating quality products that have longevity and are lightweight and repairable.
How do we reduce our carbon and greenhouse gas emissions?
We know how important it is to be committed to making meaningful changes and implementing greener practices. But how do we actually put our commitment into practice?
Our method of manufacturing is unique and closed loop, 75% of our products are made from recycled plastics and all of our products can be recycled or recovered for energy.
We use an ESG framework to target our emissions and have been calculating our carbon footprint using tools available from the Green House Gas Emissions Protocol and embodied carbon from the Inventory of Carbon and Energy.
Product embodied carbon footprint: We measure the consumption of energy through every process used to manufacture our products. This includes measuring the energy used to extract materials, refine, and prepare materials, process, transport and manufacture.
Product lifecycle carbon footprint: We design products that are lightweight and easy to transport. Don't require heavy machinery to install and are modular so can be repaired easily. Considering the overall carbon footprint of the product across its entire lifecycle.
Product lifecycle footprint comparison: Once we've calculated the embodied carbon footprint and our product lifecycle footprint we can compare how our products perform in comparison to other Oxford Plastics products and also against other products like steel plates which are commonly used on work sites.
Site carbon footprint: Since 2021 we've measured all the greenhouse gas emissions produced by the business as a whole. This includes emissions including employee travel, electricity consumption and direct emissions such as heating and gas usage.
How are our products more environmentally friendly than our competitors?
Considering the product lifecycle footprint and embodied carbon when designing our innovative products is what sets our products apart from others in the market.
Manufacture
We save energy during the manufacturing process by using 75% recycled plastics, each ton of plastic recycled saves 5.774 kWh of energy, reduces CO2 emissions and saves plastic from ending up in landfill.
Transport
Because our products are modular and lightweight, they are a much more sustainable option in comparison to steel road plates. They can be transported easily and stored easily when not in use saving installation emissions.
Installation
Most alternative road plates and trench covers need to be installed using heavy machinery. It's assumed that 20 gallons of diesel are used over 2 hours to install and dismantle a set of steel road plates. In comparison, all LowPro Road Plates and Trench Covers from Oxford Plastics can be manually installed which saves emissions from using heavy machinery.
Lifecycle
The lifecycle of composite road plates and trench covers can last many years with the correct use and care. Our products are designed to be repaired and are modular so that if individual parts wear out, they can be replaced as and when needed.
End of life
Finally, at the end of life, 75% of our products can be recycled and the other 25% can be burnt to create energy from Waste (EFW).
Our products
Explore our range of environmentally friendly products, including;
If you want to find out more about any of our products or want to find out more about our sustainability objectives, get in touch with our helpful team today.