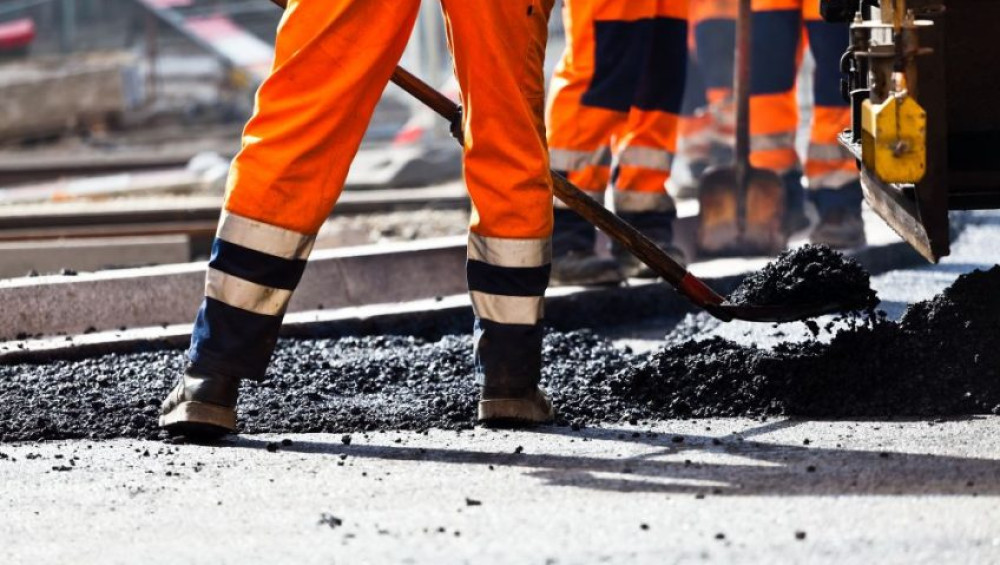 The TfL Lane Rental scheme, initially introduced in 2012, applies to the most traffic-sensitive areas and times of day in the UK – accounting for around 69% of the Transport for London Road Network. The scheme is designed to encourage behaviour change and reduce highway occupation by implementing a daily charge to utility companies that are undertaking roadworks or construction in these areas. This then encourages workers to get the job done quicker – thereby causing less disruption to traffic flow, pedestrians and noise pollution.
What is the Lane Rental scheme daily charge?
The charge of renting this space for streetworks can often be as much as £2,500 per day. However, weekends are typically charged at a lower rate than weekdays and peak times. The scheme focuses on London and its boroughs currently, but may be expanded to further areas in the future.
When work is required on highways at critical times and locations, the New Roads and Street Works Act gives highway authorities the ability to implement Permit schemes and Lane Rental Charges – which unfortunately results in large costs for utility companies. Public perception of utility organisations is then, in turn, influenced by the disruption caused when works are carried out.
This scheme affects our end users, the contractors and utility companies as they are the ones who are charged for their work, and the time it takes to complete this work. That's why providing the most time-efficient equipment is so important, as it allows our end users to get the job done quickly and safely.
Key facts about the Lane Rental scheme
It is estimated that there are around 4 million excavations carried out annually by utility companies which incur costs of circa £5.5billion.
The majority of utility assets (pipes, cables, ducts etc.) in the UK are underground. Therefore, any installation, modification, repair or replacement of these assets will require some method of excavation.
There are a number of techniques that address the installation, modification, repair or replacement of assets for excavation, with some examples being open cut trenching, directional drilling, pipe bursting and impact moling.
Roadworks and construction can affect the public in a variety of ways, and there needs to be a particular focus on improving this for those who are vulnerable or disadvantaged.
What changes have been made to the Lane Rental scheme?
On 1st May 2021, new changes were made to the Lane Rental scheme by TfL due to feedback from utility companies. This was done in order to:
Reflect modern day travel demands (e.g. walking, cycling, public transport)
Reward those with exemplary works safety and disruption mitigation records
Encourage major infrastructure renewal projects
Provide increased opportunities to avoid charges
The changes being made to the scheme include:
Extending the Lane Rental scheme network from 56% to 69%
Increasing tidal locations (AM or PM peak periods) by 16%
Lane Rental only operating until 8pm latest on a weekday (changed from 10pm)
65% of the calendar week is now free from charges
Charges for works that deliver major infrastructure improvements reduced by 50%
Learn more about the Lane Rental scheme from TfL now.
How Oxford Plastics can help alleviate Lane Rental scheme pain
Here at Oxford Plastics, we pride ourselves on the fact we are a solutions provider. We've listened closely to our end users and understand the problems they have, and are exposed to, with this scheme. That's why it's so important to provide solutions that mean workers can be in and out of the job quickly and easily – trusting the safety equipment they are working with, enabling them to get the work done in a timely, yet safe, manner.
Safety products to increase efficiency
With construction and streetworks, there's often periods of time where work has been implemented somewhat, but hasn't been completed – which can still cause disruption to traffic flow. For example, when pipe lane work is being done, there could be a 12-hour period where asphalt needs to be backfilled in again – but by putting something down or across the roadworks, it means people can continue to drive over the trench. Some of the products that minimise disruption during streetworks include:
Road plates and trench covers – by using road plates or trench covers, the road can be opened up again in between works – meaning that disruption can be minimised, as traffic can drive over this equipment safely and easily.
Safety barriers – here at Oxford Plastics, we provide a wide range of barriers – including the Avalon barrier, the SafeGate and the StrongWall barrier. These plastic barriers allow for areas to be cordoned off safely – providing safe access for pedestrians around areas of roadworks or construction.
EnduraSign QuickFit Frame – we're proud to present one of our newest products, the EnduraSign QuickFit Frame. Compatible with 300mm drilled sign faces, this can be used to alert pedestrians and road users of ongoing construction work and activity.
For more information on Lane Rental schemes, and how Oxford Plastics can help reduce daily rental charge by providing time-efficient safety equipment, get in touch with our expert team today.