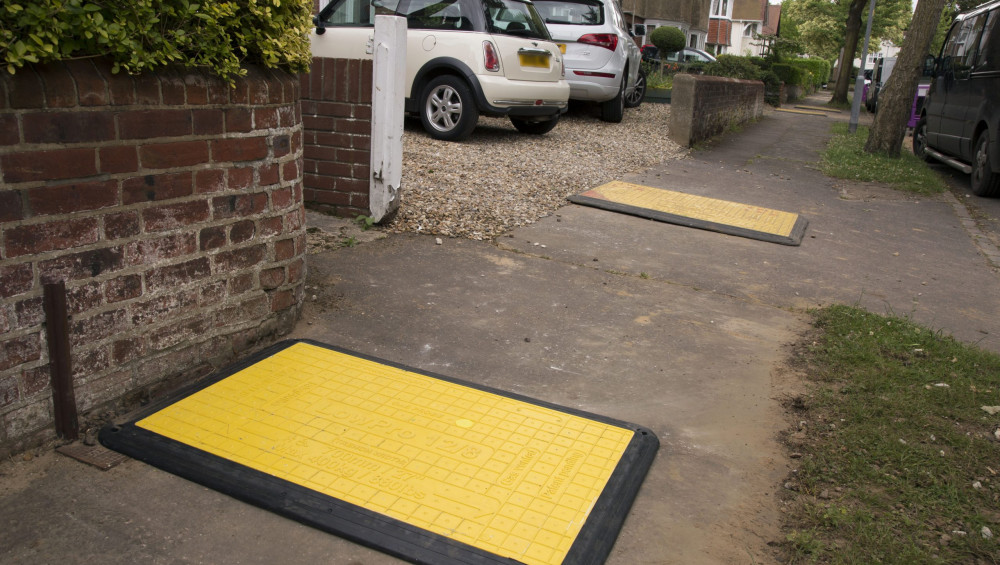 Using either steel or composite trench covers to cover bores, trenches or apertures is an effective way of maintaining accessibility to an area. So, why have more countries begun to move over to composite based products as opposed to the traditional steel trench covers? Our detailed guide highlights the benefits of plastic trench covers compared to steel.
What is a trench cover?
The purpose of a trench cover is typically to cover trenches, bores and apertures. This type of cover is generally used during construction, maintenance and repair works. Trench covers are suitable for a number of uses, including domestic, residential, pedestrian, footpath and driveway applications.
A trench cover is an essential component for maintaining accessibility, covering all ranges of holes including wide-trench utility works or for public access. Find out more information about what trench covers are from our ultimate guide to trench covers.
What are the benefits of composite vs traditional steel products?
Composite trench covers were initially designed in order to steer people away from using steel products. However, there are some countries across the globe, such as Germany, who over the past few years have been making the transition to composite trench covers. There are some distinct advantages of composite trench covers – in particular, our range of Low Pro Trench covers – that should be considered when choosing between composite or steel trench covers:
Speed of set up – plastic trench covers can be positioned within seconds, with their LowPro edges gripping the asphalt to ensure a solid, stable solution. Steel trench covers, however, are much heavier – so require more manpower to fix these into place, needing either multiple people or machinery to move them.
More secure – each of our composite trench covers come with bolt holes to firmly secure the cover to the asphalt.
FlexiEdge technology – our LowPro range comes with Flexi-Edge technology, meaning the products do not need to be bolted unless specified in a SSRA. Some of our covers come with LowPro edges, which grip the asphalt, meaning that bolts are not required in most applications.
Stability – a steel trench cover, due to its rigidity, can be a lot less stable than a plastic trench cover – as this can create an uneven surface for vehicles or pedestrians to travel over.
Less noise – plastic trench covers are also typically quieter than steel, as steel can create a lot more noise pollution.
Visibility – plastic composite products can be easily painted and coloured, so with their high visibility appearance, this ensures they will be seen easily by both pedestrians and drivers.
Durability – steel trench covers are likely to bend and degrade after a period of time, whereas, plastic trench covers are much more durable – meaning they will retain their shape and structure for longer.
Perfect for emergencies – fitting comfortably into a van, LowPro Trench Covers are perfect for rapid or emergency jobs where a walkway or driveway needs to be made safe.
LowPro infills – additionally, our LowPros are a system which can be joined by using the LowPro infills – both long and short ways.
Why choose OPS for trench covers
Here at Oxford Plastics, we pride ourselves on having the history, the expertise and the full, comprehensive range of products that makes us the industry-leading brand that we are. Our range of temporary LowPro Trench Covers are a patented modular solution for the immediate safe covering of trenches up to 900mm wide, with vehicle load bearing up to 3.5 tonnes.
With instructions for use moulded directly into the surface of our HAUC compliant LowPro range, the products lead the way in design, practicality, and safety. Browse our full selection of trench covers online now, choosing from our Low Pro 15/10 trench cover, our Low Pro 11/11 Pedestrian Board or our 12/8 Safe Cover.
For more information on our trench covers, get in touch with a member of our team now.