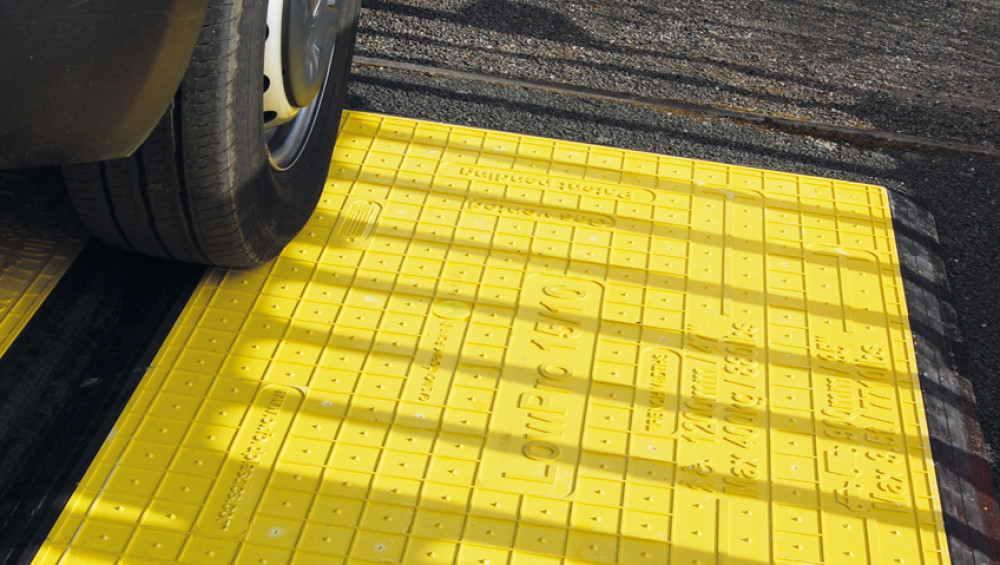 Market-Leading UK Manufacturer Develops New Driveway Board
Award-winning UK manufacturer Oxford Plastics is constantly innovating new products to meet the needs of end users – and one such innovation is the Driveway Board, designed in conjunction with National Grid.
The British multi-national electricity and gas utility company required a driveway cover that would allow access for vehicles up to 3.5 tonnes over an excavation 900mm wide, yet – unlike existing products on the market – could be lifted in place by just two people and would not require fixing to the ground. That's the exacting brief which led to the development of Oxford Plastics' unique Driveway Board.
The product was developed over two years and has now been launched to the wider market to deliver a host of benefits to the utilities and construction sectors. The Driveway Board is strong enough to withstand one wheel of a 3.5-tonne vehicle over a 900mm excavation (meeting new driveway board specifications) – and can alternatively be used for pedestrians over a 1200mm span. Using Oxford Plastics' innovative Low Pro technology, the underside and edge of the Driveway Board is made from a soft flexible material to grip the surface underneath and reduce any unwanted movement. This means it's very stable without the need for bolting in most applications and poses a greatly reduced trip hazard for pedestrians. It also has a moulded anti-slip surface for additional pedestrian safety. Weighing just 48kg, the Driveway Board is lightweight enough to install with a simple two-man lift.
Peter Creighton, Business Development Director for Oxford Plastics, says: "We are constantly innovating to meet the needs of our customers and end users. The Driveway Board's flexible edge and non-slip surface reduce the risk of trips and slips, while the product is quick and easy to install – yet can allow access for vehicles up to 3.5 tonnes. Ideal for ensuring safety at utility or construction works, the new Driveway Board demonstrates our commitment to solving issues for companies in a world of more stringent health and safety controls through innovation and design."
Oxford Plastics has recently celebrated its 30th anniversary – starting out in 1985 as a trade moulding company focusing on recycled plastic, and growing into a £17 million business which now employs 80 staff and exports its innovative range of products to mainland Europe, Australia and the USA. Having enjoyed another successful year of business in 2015, the company is looking to the future by continuing to invest in research and development to create groundbreaking, high-quality products for street works, construction sites and outdoor events.