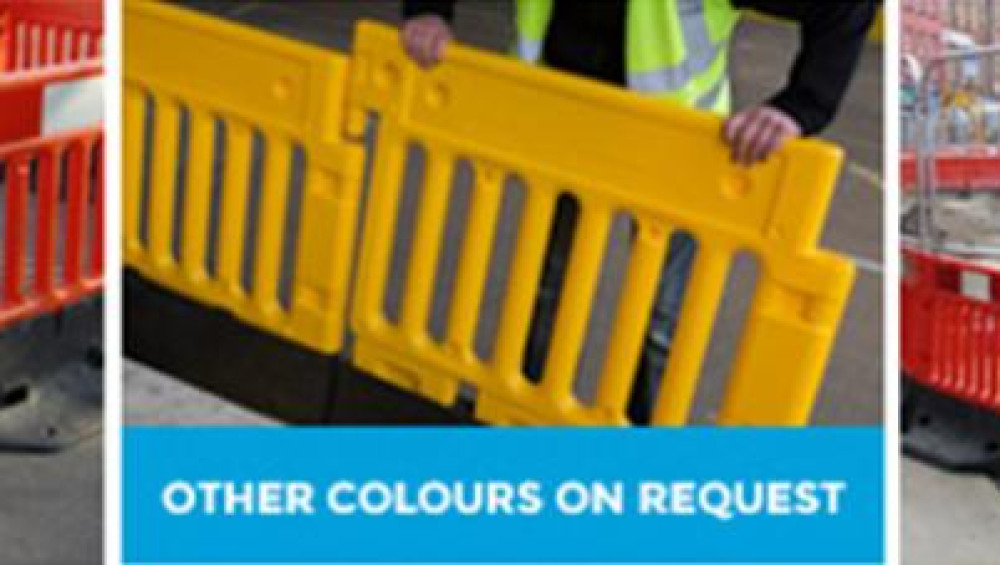 Anti-trip construction barrier that complies to the code of practice and equality act regulations.
The Oxford Plastics StrongWall Heavy Duty Plastic Pedestrian and Traffic Safety Barrier is an extremely robust and stable barrier system which is designed to meet the demands of providing safe access for pedestrians through road or construction works (Chapter 8). The barrier comes with an 18kg base which ensures that the barrier is stable in windy conditions.
StrongWall Features:
Compliant with Chapter 8 Streetworks.
Heavy recycled base of 18kg – standard colour black.
Top section is supplied in orange.
High density (HD) moulded top section can be water filled, which will add a further 15kg.
Designed for compact stacking to provide low transport costs.
Anti-tamper linking system – prevents unauthorised dismantle.
Can be personalised with corporate colour and logo as standard.
Recycled and 100% recyclable.
Designed and manufactured in the UK.
Performs well in windy conditions.
If you would like to find out more about our full range of chapter 8 fences and barriers including; our temporary fence, temporary barrier and plastic barrier products, click here.