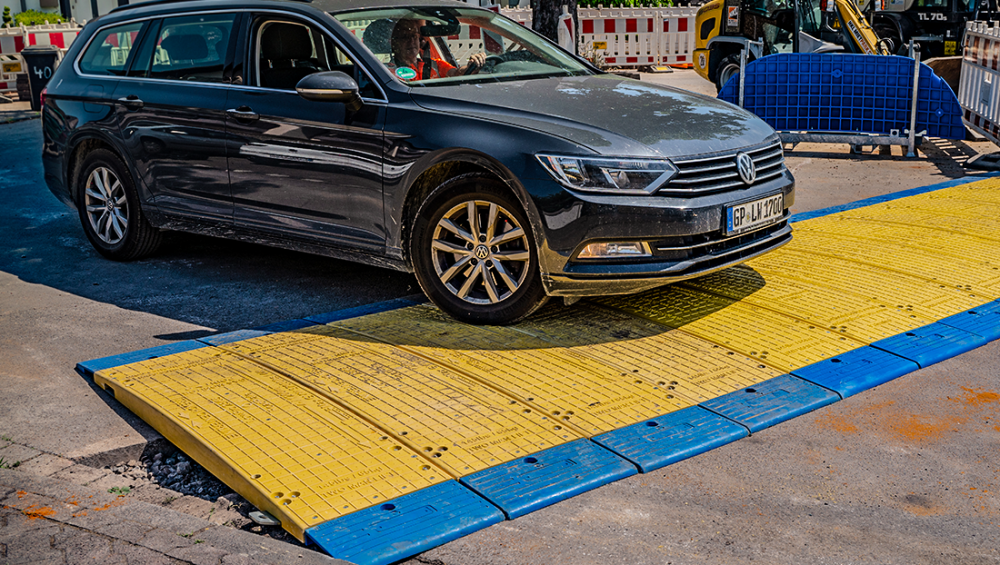 When it comes to covering trenches or holes, it's likely a road plate will be applied to ensure that the area can operate effectively, and it does not pose a danger to the public. However, which type of road plate should you use? And what are the benefits and disadvantages of both? Learn more from our guide will compare steel road plates to plastic road plates.
Which road plate should you use?
So, what are the best type of road plates to use? Using the correct road plate for the trench or hole you are covering is vital – as, by using the wrong type of plate, this can lead to complications. Here at Oxford Plastics, we specialise in safe, simple and compliant equipment that is 100% plastic. Here's some of the reasons why plastic road plates are more beneficial to use than steel road plates:
Stability – steel road plates (due to the rigid nature of their material) can be a lot less stable than plastic road plates. This can create an uneven surface, which can be dangerous to vehicle or pedestrians who are travelling over it.
Noise pollution – typically, steel road plates also create a lot more noise pollution than plastic road plates would. In some places around the world, in New York city for example, if the noise decibels reach a certain level, large fines can be put into place. Whereas plastic road plates have significantly reduced noise pollution.
Man-power – plastic road plates are typically a lot lighter and easier to move than steel road plates. This means that, to fit a plastic road plate, you would only ever require one person – and they would be able to move this on their own. However, a steel road plate would require more people – which may not always be feasible at short notice. Similar to the noise decibel fine, in New York city, if a pothole is not covered in a timely fashion then substantial fines can be put into place. If people are lifting a steel road plate to cover a pothole, this is likely to take more time as more people will be required to help – with a plastic plate, this would allow a single person to cover the pothole, and respond as quickly, as is necessary.
Durability – there is a greater durability with plastic road plates than there is with steel. Steel will bend and degrade after a period of time, but plastic road plates will retain their shape and structure for a longer period of time. They have been designed this way in order to make the road plates more durable and effective, providing a better solution for construction workers and road users.
Now you've learnt the benefits of choosing plastic road plates over steel road plates, browse our full selection of plastic road plates now. As well as road plates, here at Oxford Plastics, we also supply a wide range of trench covers and wheelchair ramps. For more information on our plastic road plates, get in touch with a member of our expert team today.