News & Insights
Oxford Plastics with… UK Business Development Manager (Josh)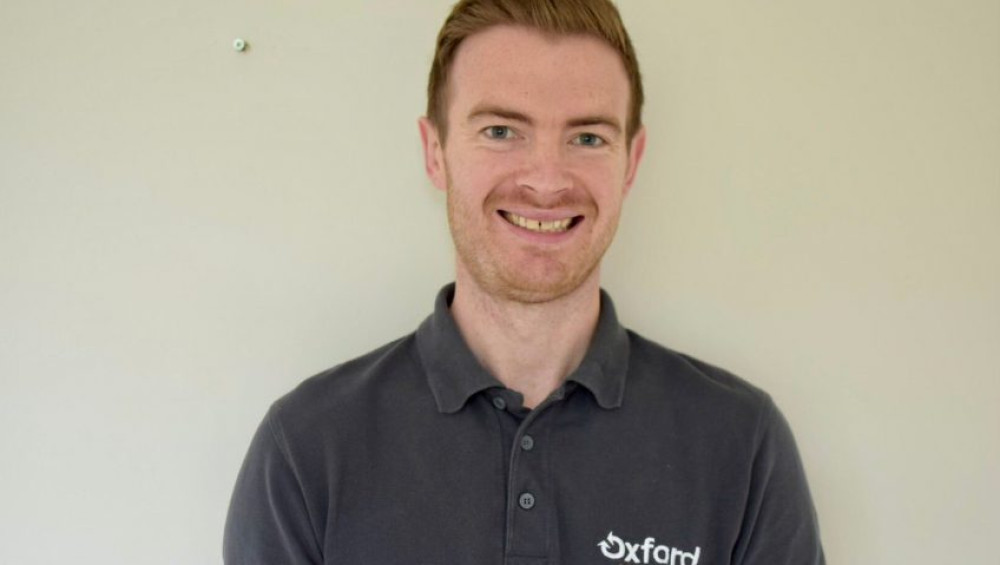 Here at Oxford Plastics, we think it's important our clients and suppliers know about the excellent people who make Oxford Plastics the reassuring expert it is. That's why we've started an 'Oxford Plastics with…' series – focussing on different members of the Oxford team. This aims to gain an understanding of their individual expertise and knowledge, as well as a little about who they are as people, too.
Q&A: Josh Willis
Our first Q&A session kicks off with Josh Willis – UK Business Development Manager here at Oxford Plastics. He explains how his role allows him to work with distributors and end users, pushing the products Oxford Plastics already supply as well as designing new ones together – making this definitely not your average BDM sales role! "I massively enjoy it – it's a role that means I'm not just sat trying to sell stuff, but I focus on the technical aspects too – making it a breath of fresh air."
Insider Knowledge
During this Q&A session, Josh touches on the value of the LowPro® range, the different uses for trench covers and more insider knowledge about our products.
Josh introduces the LowPro® range as the solution which has had the most impact in the past few years within the UK market. "It enables the user to not need to pin the board in most cases, and a lot of companies use this product as it costs too much to drill holes and reinstate tarmac – so the LowPro® range acts as a solution to that. It prevents sliding and moving, and that's why most people come to us for the product as it's so impactful."
Josh's favourite product is the LowPro® range – which, due to its high-quality features, is easy to talk about because it's so good at its job. "It far exceeds what it's meant to do – people trust it so much because it's so strong."
Another feature that Josh mentioned that sets Oxford Plastics apart from their competitors is that they always perform rigorous testing of each batch they manufacture, keeping the end user in mind at all times.
Josh exclaimed about our LowPro® technology. "All boards are customisable – meaning companies can add their company name or branding colour. With our black edging on the boards, and being one of the first businesses to bring this in, this massively sets us apart – and is definitely why people come to us.
"Our boards can be customised to feature any types of symbols, too, such as arrows, making it user friendly." Another feature that Josh mentioned that sets Oxford Plastics apart from their competitors is that they always perform rigorous testing of each batch they manufacture, keeping the end user in mind at all times.
What are the uses for trench covers, and are they reusable?
There are many different uses for trench covers, including trenching, routine utility works in the footway and driveway, excavation and on construction projects where there is a temporary excavation and vehicle or pedestrian access is required. However, Josh explains there are often cases where trench covers are used incorrectly:
"This can happen on a daily basis. Footway boards are used over driveways, as people aren't aware of the regulations surrounding what they can and cannot do with each board. Sometimes, trench covers can be cut out to fit a unique situation, such as a lamppost – but as soon as these boards are cut in any way, it affects the structure, and should no longer be used. However, if they are still structurally intact, there is no limit to the number of times a trench cover can be used – as long as they're being used in their correct environments, they can last for many years." Learn more about HAUC now.
Josh also explained how that these boards can be reused for energy at end of life: "Trench covers are reusable, as they are made up of a Sheet Mould Compound (SMC) – which is moulded around a steel reinforced grip, giving it its overall strength – it's hard to recycle this material.
"Instead, we send boards at the end of life to a partner company to reuse the boards to create energy. This allows for an environmentally friendly way of reusing the boards."
A little bit about Josh
Josh has worked at Oxford Plastics for 4.5 years, coming in at a customer care service level. He began his journey here learning about the products and working more in a customer support role, with this allowing him to understand the products in more detail. One year later, he moved to Business Development Executive – and eventually morphed into the Business Development Manager as the company grew, and the departments were outlined more.
When asked what his favourite part of working for Oxford Plastics is, he said: "The fact it's a small family-feel company. I like that I'm able to pick up the phone and get hold of anyone at any time – it just allows us to all have that personal touch.
"You feel part of the company – as, if you were working for a larger, commercial and corporate business, you wouldn't have that ability to keep the family-feel.
"That's why everyone wants to be here. You haven't got any '9-5ers' who are simply there to pick up a pay cheque and leave – everyone is willing to go the extra mile, and everyone is invested in the company.
"The growth here is fantastic – as we are expanding across international markets, having operated in the UK for 36 years, and we also have great presence within Europe and USA. It's really good to see a product made in Enstone Oxfordshire being used across the globe – you could never imagine this 35 years ago."
Outside of work, Josh enjoys anything with an engine – he is a car fanatic, and most of his hobbies revolve around anything from Formula One to classic cars. During lockdown, Josh has enhanced his fitness levels – managing to lose a mighty 20kg from running, HIIT workouts and weight training!
Keep an eye out for our next 'Oxford Plastics with…' series – where we'll interview another member of our friendly, expert team. For more information, get in touch with us today – or browse our range of LowPro® solutions and trench covers.