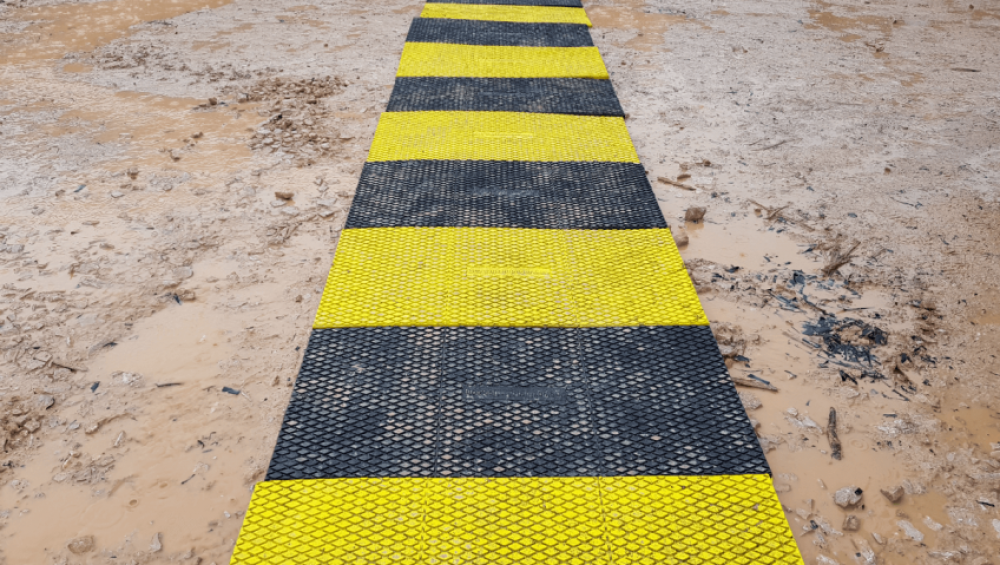 As the nights draw in and the temperature drops, many of us around the UK will be making adjustments to accommodate the changing weather. From wrapping up warmer, to protecting ourselves from wet, or icy conditions – the change in season can require a change in habits, particularly on a construction site where safety is of high importance.
Plan ahead this Autumn
It's the perfect time of year to revisit your risk assessments and review any potential hazards on your site, taking into account a change of conditions. In wet, icy weather walkways can become slippery, sites waterlogged and equipment can become hazardous and brittle as it fights against the colder weather.
Planning ahead by ensuring quality, durable materials are used on site, workers are using the correct safety gear and that walkways and main areas of your site are sufficiently covered can significantly reduce the risk of accidents. Not only will this tick that vital site safety box, but will also ensure your projects stay on track, avoiding unexpected delays due to equipment failure.
Quality materials for keeping workers, and pedestrians, safe
We often talk about using quality materials on site – the right products can be the difference between a productive project and one rife with problems and risks! And this is truer than ever as the weather changes. For example, the use of ground protection on site can reduce slippery surfaces, prevent damage to the ground and make access easier – however, these benefits are reduced if your ground protection isn't suitable for heavy duty use, or isn't equipped with anti-slip.
The materials you use can help a project run smoothly, without any unexpected slips, hazard or damage – so ensure you use materials suitable for your site.
Stay up-to-date
The one thing you can't control on your site is the weather. With floods, snow and ice all presenting risks – knowing what to expect each week, or day, can help you plan accordingly. Checking for weather updates in advance means you can keep your workforce updated, take action if you need to reschedule or ensure you have the correct materials onsite to deal with any adverse weather when work can be continued.
Oxford Plastics offer a range of ground protection material that help ensure your site is safe and protected. Learn more about our track mats and ground protection mats, including the EnduraGrid and EnduraMat here.