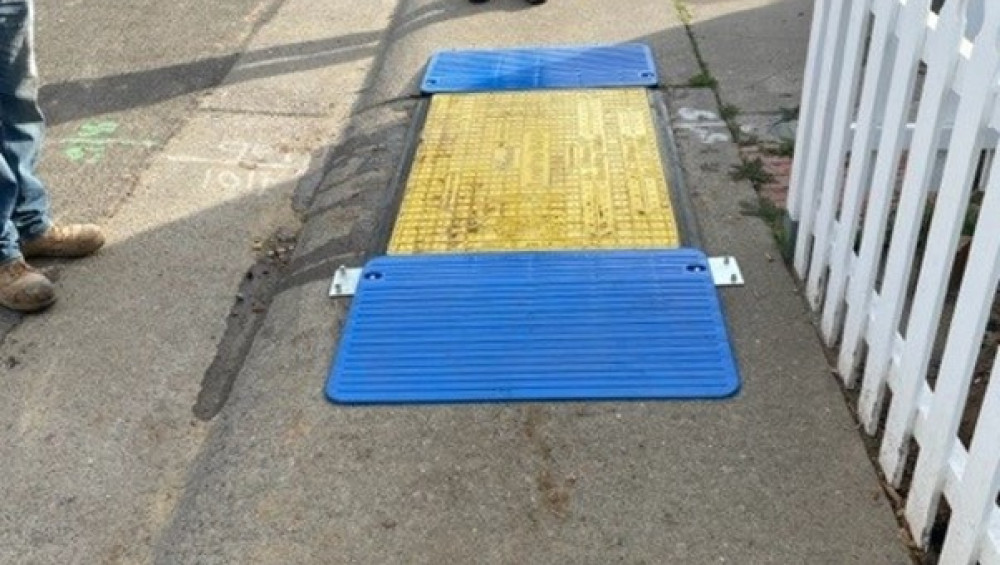 Traditionally, when working in trenches, road works and repairs, steel plates and plywood boards have been used as cover, and then cold patched with asphalt to make them compliant with the Americans with Disabilities Act. However, this can be time-consuming, costly and in the worst-case scenario – unsafe. In this guide, we'll explain the alternatives to cold patching that can help you to stay safe and improve sustainability on site.
What is cold patching?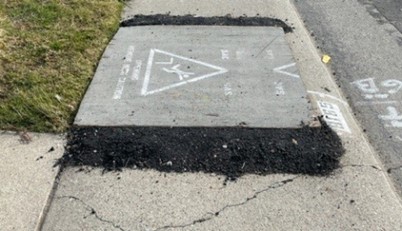 Cold patching asphalt is a popular method of repairing potholes and surface defects on the road as it does not require heat to set like traditional methods of applying asphalt. This is because it is pre-mixed with binders that allow it to function at ambient temperatures.
Cold patching is often used alongside wooden or steel boards in order to cover trenches or roadworks and keep the boards secure and in place. The cold patch often needs to extend out as ADA regulations state that for every 1 inch of rise, the slope must extend horizontally by 12 inches.
What are the challenges of using cold patch asphalt and steel or wooden boards
The main challenge of using cold patch asphalt and steel or wooden boards are their limitations, installation can involve multiple personnel and can be costly. Some of the challenges site managers are likely to face by using this process include:
Environmental Challenges
Carbon Footprint: Producing cold patch asphalt is an energy-intensive process and heavily contributes to the emissions of greenhouse gases. The extraction of raw materials used to make asphalt also has a negative environmental impact.
Waste generation: Cold patch asphalt is made from non-renewable materials, when it begins to break down or is removed it generates waste.
Safety challenges
Trip hazards: Cold patched asphalt does not always provide a perfectly even surface which can be a trip hazard for pedestrians and cyclists.
Vehicle damage: If used on the road, the uneven surface can result in a bumpy road surface potentially causing damage to vehicles.
Edge stability: Cold patching can result in less stable edges, leading to trip and fall hazards.
Adhesion and bonding issues: Achieving proper adhesion and bonding of cold patch material to the surrounding asphalt surface can be challenging, particularly in adverse weather conditions or when the existing pavement is in poor condition.
Settlement and Shifting: Cold patch material can settle and shift over time, leading to uneven surfaces or potholes. This settling can occur more rapidly in areas with heavy traffic loads or areas prone to significant temperature fluctuations.
Cost Challenges
Frequent Repairs and Replacement: Cold patch asphalt may need more frequent repairs compared to composite road plates, leading to higher overall costs.
Equipment and Labor Costs: Cold patching road plates can be labor intensive and requires specialist equipment to install.
How can Oxford Plastics help?
Here at Oxford Plastics, we've been leaders in road safety for over 30 years. Our trench covers and road plates have been used by major utilities companies in the US as an alternative to cold patch asphalt and steel plates.
LowPro Road Plates & Trench Covers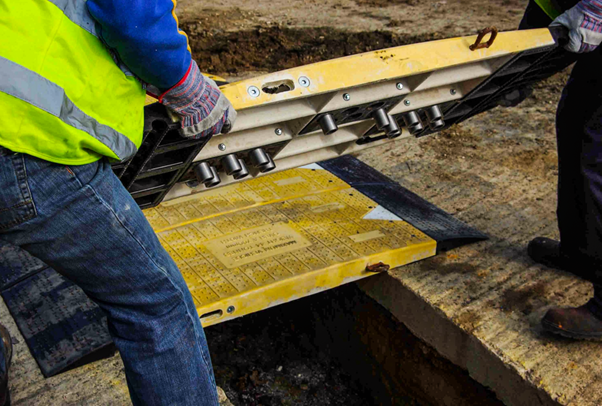 The LowPro 15/10 Trench Cover System is lightweight, reusable, durable, reduces waste generation and is fully ADA compliant. It also benefits from a stable, even ad non-slip surface, enhancing safety for both pedestrians and vehicles.
Approved by the New York Department of Transport the LowPro 23/05 is compliant with HS20-44 standards set by the American Association of State Highway and Transportation Officials (AASHTO). Discover the full LowPro range or contact our helpful team today.